Nepali Mela to showcase Mini Nepal in the UK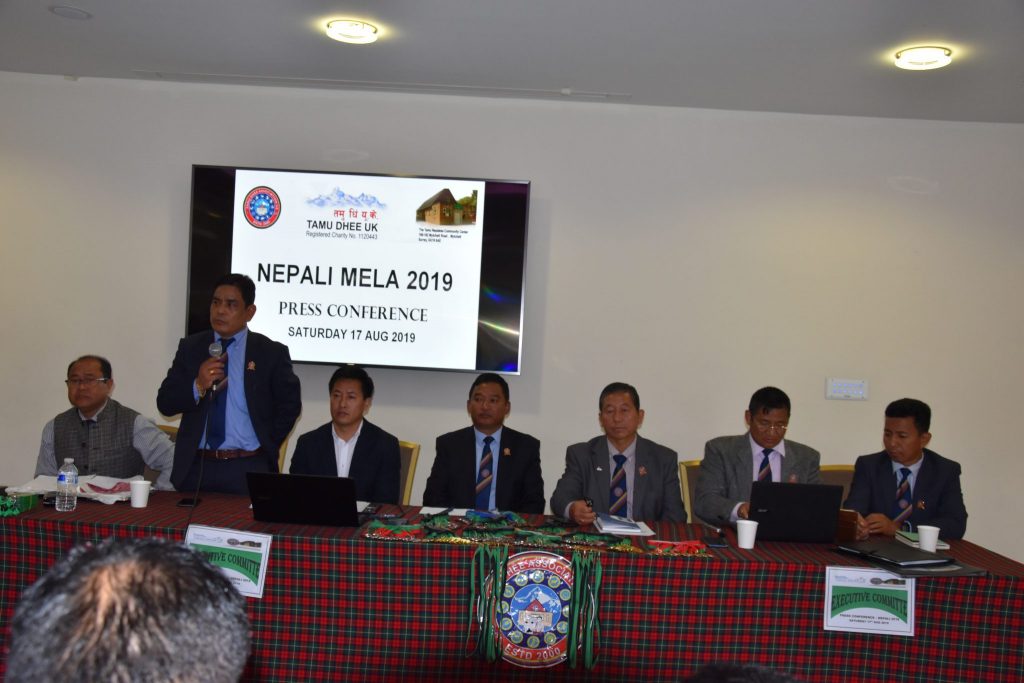 London–  The 11th episode of  Nepali Mela– one of the biggest Nepali community events in the UK–  is going to be held on Sunday (25th of August) at Kempton Park Racecourse.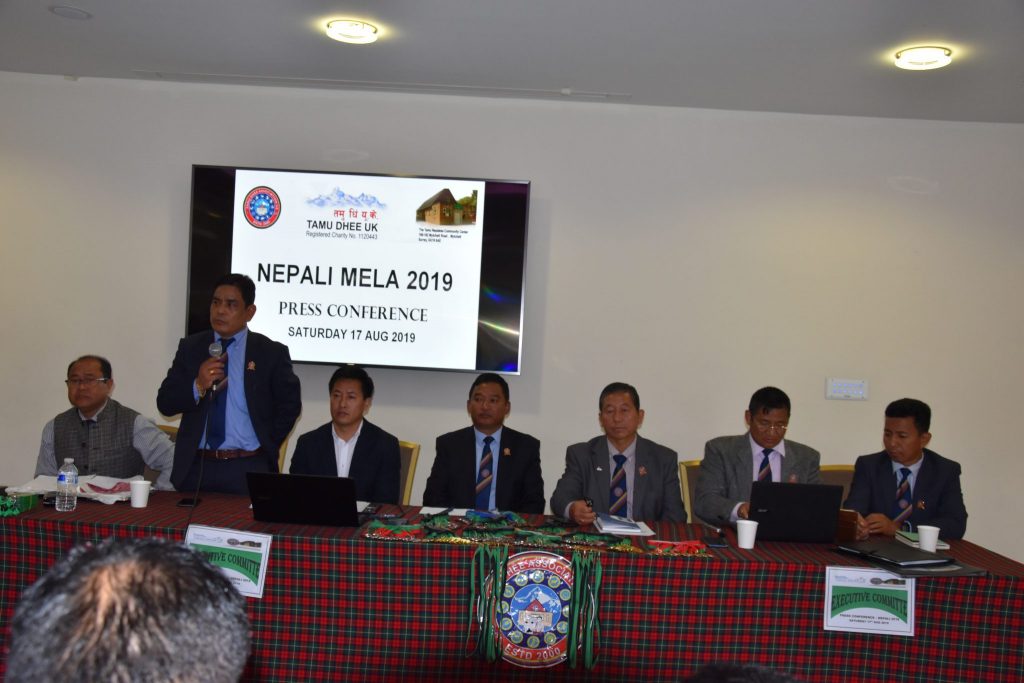 The Nepali fair—being  hosted by Tamu Dhee UK and supported by the Embassy of Nepal in London with its highest award ambassadors Cup — showcases vivid Nepali culture at the heart of the United Kingdom.
This year a total of 28  Nepali cultural organisations will demonstrate their cultural identity and  performances, 11 group dances, 6 stalls of the food and more than 25 stalls will be set up by Nepali  business organisations, the organisers said.
"more than 100,000 people from the Nepalese community live in the U.K and the motto of the Nepali Mela is to promote Nepali art, culture and the diverse identity in the United Kingdom," said Nanda Jung Gurung, President of Tamu Dhee UK, at a press meet.
"The entry fee of the fair is £5 and the parking fee is £5 whereas children below 12 years will have to pay only £3," said Rohit Gurung, spokesperson of the Tamu Dhee UK.
"The chief minister of Gandaki Province of Nepal Mr Prithvi Subba Gurung is the Chief guest of the program. Similarly , More than 300 guests along with special guest Dr. Durga Bahadur Subedi, the ambassador of Nepal to the UK have been invited", Major (Retired) Krishna Gurung, Coordinator of the event hospitality, said.
Nepali Mela is being organised in the UK annually since 2009.