Pakistan football captain named ambassador for British Asian Trust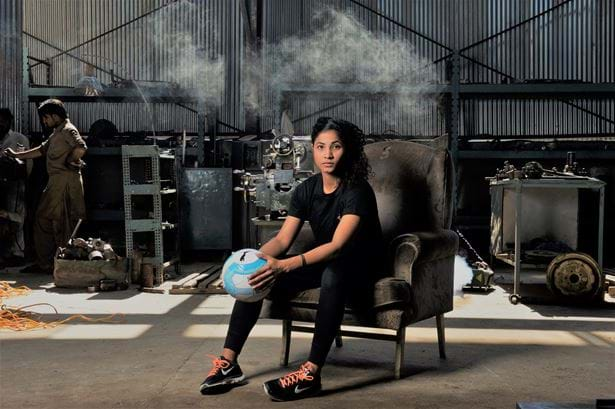 Pakistani footballer Hajra Khan has been named as the new ambassador for the British Asian Trust.
Hajra, who is the women's national football team captain and the only Pakistani footballer to have been invited by and trained with German Bundesliga Clubs, has been roped in to create awareness about mental health issues in Pakistan.
She joins a host of other high-profile figures such as singer Rahat Fateh Ali Khan, actress Sanam Saeed and television personality Noreen Khan to be a champion of the organisation's mental health work in Pakistan, the British Asian Trust said in a release.
Citing the World Health Organisation statistics, the organisation said that there are more than 50 million people in Pakistan affected by mental health issues with less than 400 psychiatrists to help address them.
"The Trust aims to reach 150,000 people and touch the lives of 500,000 more over the next five years through the provision of community-based mental healthcare, training, and awareness-raising to improve knowledge, referrals, and access to support," the press release said.
Speaking about the importance of mental health, Khan said that she wants to use football as a platform to make an impactful difference.
"Despite being a successful football player who's received numerous accolades, I, too, have been through times when I was literally fighting for my life. Success or your role in life neither define nor protect you," she was quoted as saying.
Khan added: "That was when I truly realised what being tough meant and that someone needs to stand up for people with mental health issues. This has become my purpose."
The British Asian Trust has been supporting mental health programmes in Pakistan since 2011 by working with local partners to develop services, reduce stigma and change public perceptions.