'Nepal — a safe destination for tourists'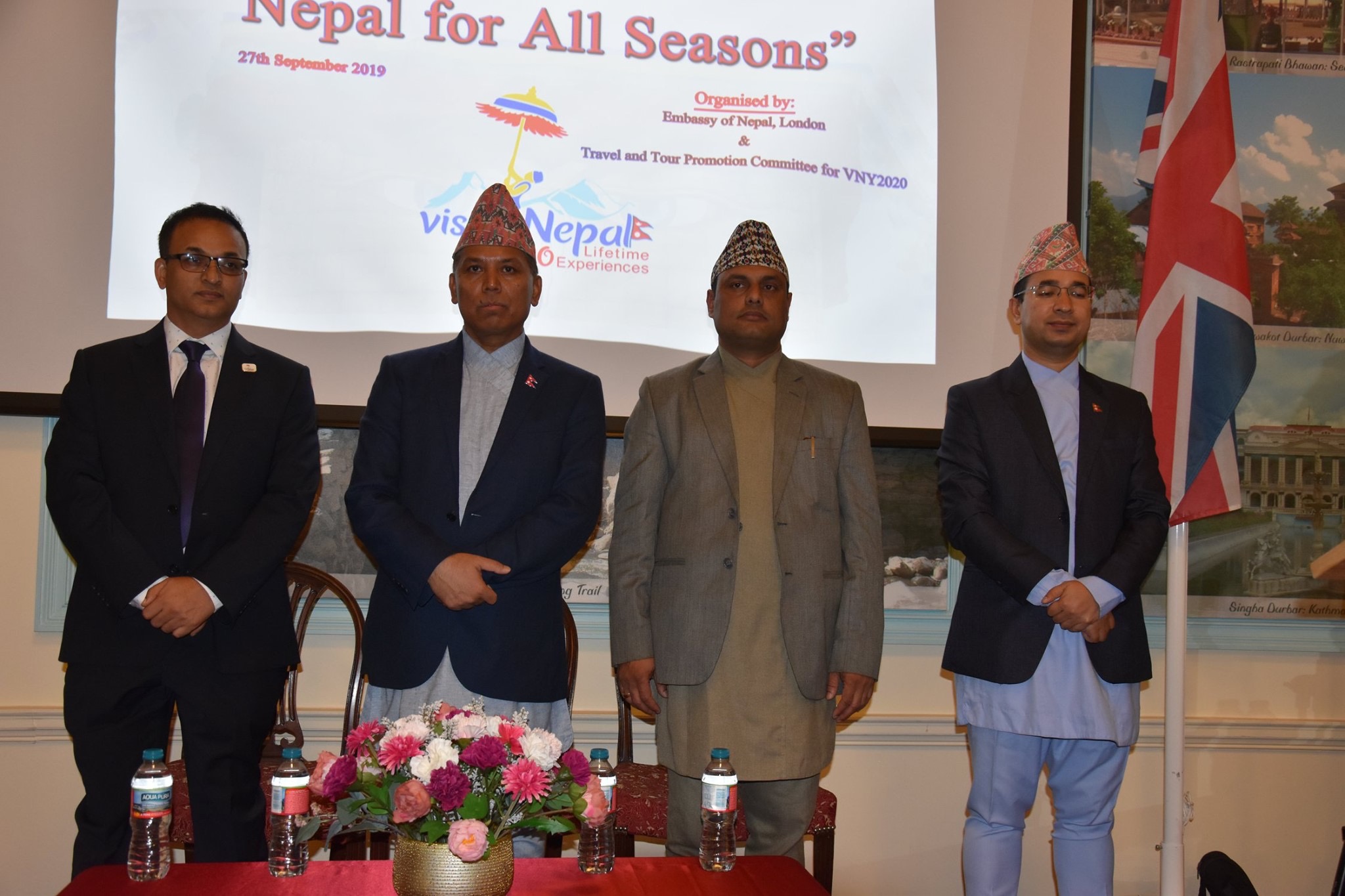 London— Nepal's ambassador to the UK, Dr Durga Bahadur Subedi, has said Nepal is one of the safest destinations for tourists in the whole world.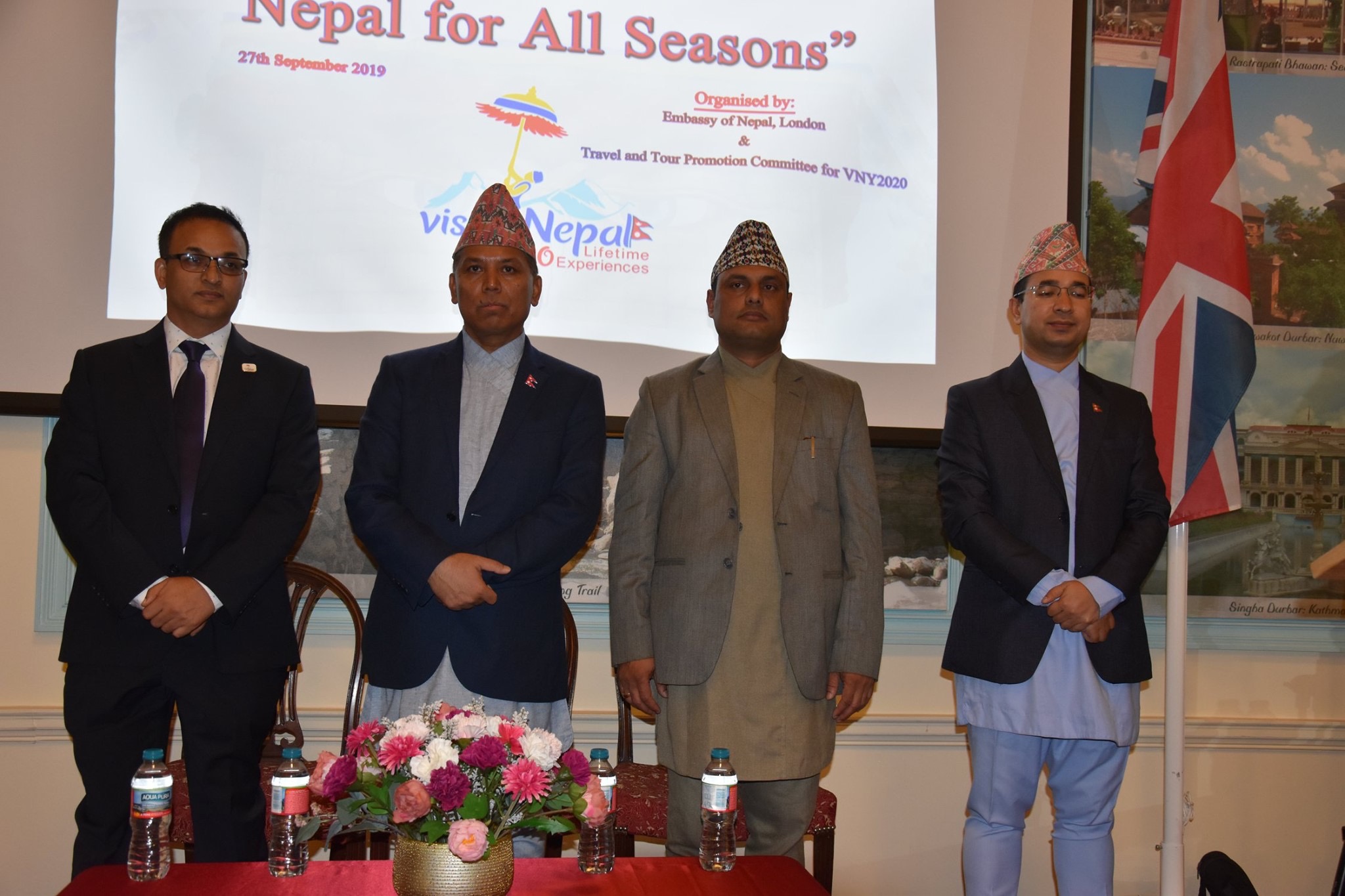 Addressing a special event organised by the Embassy of Nepal in London in cooperation with Travel and Tourism Promotion Committee for Visit Nepal Year 2020 on the occasion of the World Tourism Day (27 September), Dr Subedi said Nepal had bounced back from the impact of 2015 earthquake and number of tourists had also gone up. "Some 46,000 British tourists visited Nepal in 2016 while the number rose to 63,000 last year. This year, we hope around 80,000 British tourists will visit Nepal the number increasing to more than 100,000 next year," he added.
Ambassador Subedi said the Government of Nepal has identified 100 new tourist destinations including at least 10 new tourist destinations in all seven Provinces. "The Gautam Buddha International Airport in Lumbini – the birthplace of Gautam Buddha—will complete this year and the construction of another international airport in Bara district is also being expedited," he added.
He said the Embassy was planning grand tourism promotion events, in cooperation with Nepal Tourism Board and other local organisations, in different parts of the UK, Malta and Ireland next year.
Executive director of the Nepal Tea and Coffee Development Board, Deepak Khanal, said Nepal produces 25 million kg of high quality tea every year. He said coffee is an emerging product of Nepal and demand for Nepali tea and coffee is growing in the international market. He also invited international tourists to visit Nepal's tea gardens and tea estates while visiting Nepal.
Managing Director of www.nepaltours.com and  convener of the high-level travel and tourism promotion committee for Visit Nepal Year 2020 in the UK, Biraj Bhatta, said besides adventure, nature and cultrue, Nepal had 10,000-year-long continuous history of sanatan dharma. Giving a virtual tour of world heritage sites as well as new trekking and hiking routes in Nepal, Mr Bhatta said many tourists are now visiting Nepal to learn yoga and meditation. "Trekkers enjoy trekking in the mountains because they are connected with high energies. You should be looking higher in your life and there is no place higher than Nepal," he added.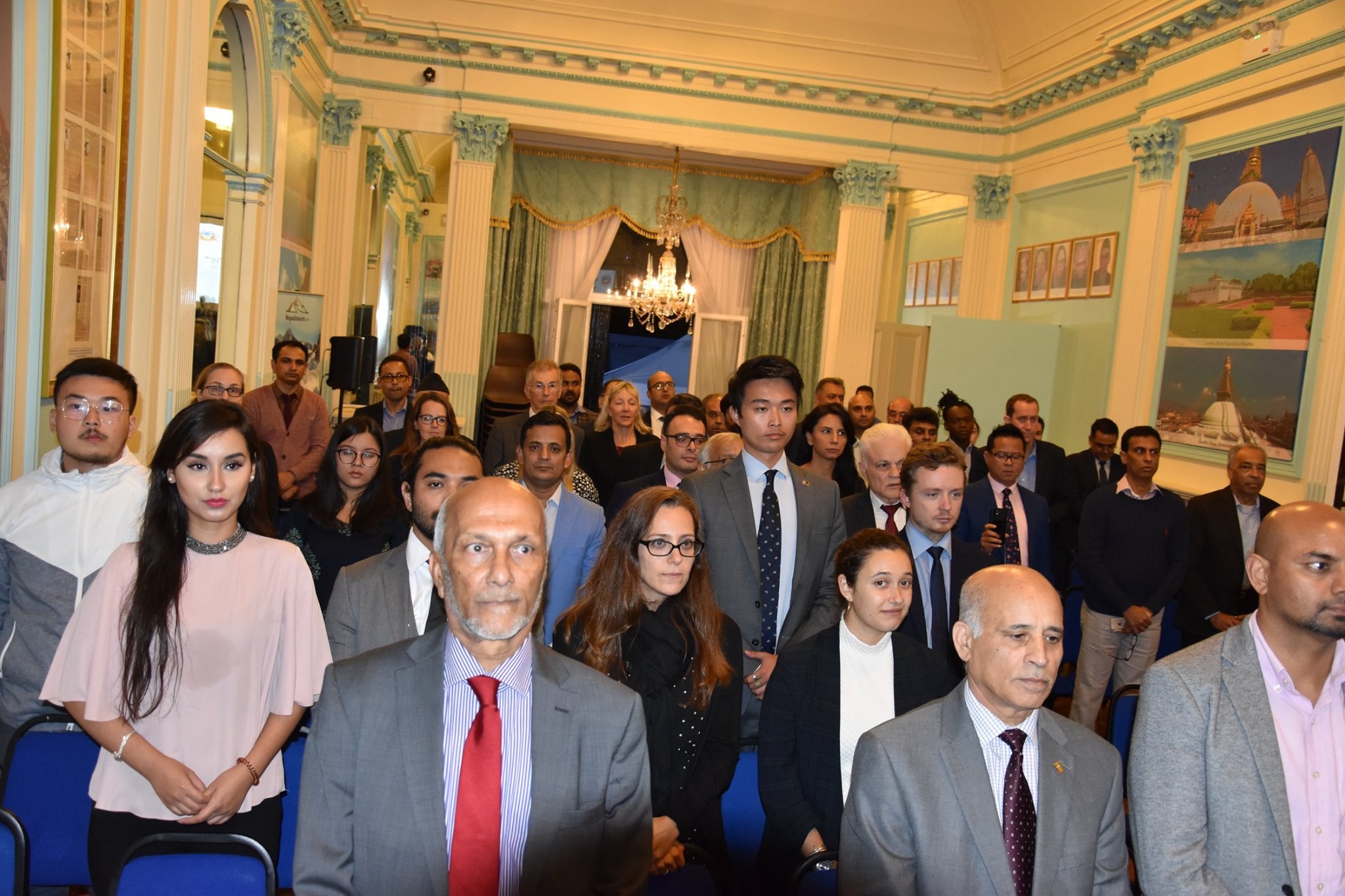 During the event, Key Account Manager at with the Etihad Airways, Kofi Mable, won the raffle with a package of week-long stay and return ticket to Nepal. Kofi, however, announced that he had been to Nepal several times and would like to hand over the prize to another person. Chairperson of the Support Nepal, a UK-based charity, Polly Scott, won the prize.
Talking to www.southasiatime.com, Mr Mable said that he would strongly recommend tourists to visit Nepal. "Nature and serenity welcome you wherever you go. But, it's the smile on people's faces and welcoming gesture that you bring home with you," said Mable. Similarly, Mrs Scott said she is really thrilled to win the prize. "I would also like to take this opportunity to promote our charity," she added.
Destination management company, www.nepaltours.com,  had sponsored the prize.
Six other guests won vouchers for dinner at Nepali restaurants.
Guests also enjoyed performances by noted Nepali artistes and Nepali cuisine.