Asmita Ale selected for England Women's U-19 team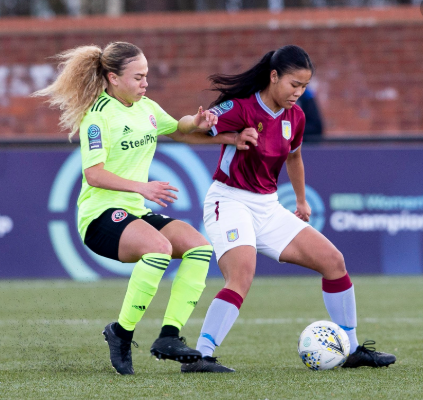 London– Asmita Ale, daughter of a retired Gurkha soldier, has been selected in the Under 19 team of the England Women's Football team.
Asmita has been playing from the Aston Villa Football Club as a defender.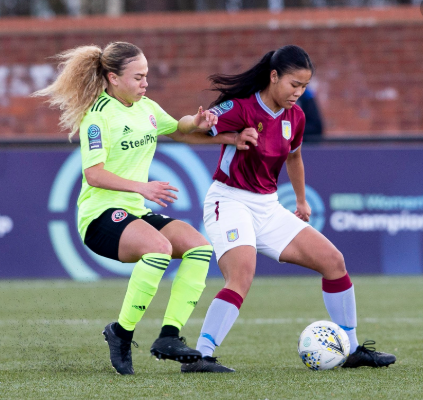 After being selected in -19 team she will be playing with Belarus, Cyprus, and Servia. Asmita, 17, belongs to Gurkha family and is the first girl from Nepali community to play in an English  football club since 2011.
Asmita is daughter of ex-Queens Gurkha Signal Engineer Amrit Ale and Mrs Basanti Ale.
" I feel proud to see the progress my daughter is making. As parents, we have tried our best to support her," Asmita's father, Amrit Ale told www.sotuhasiatime.com  "But if she can maintain the progress she has shown so far then there is every possibility she may find herself in the England Women's Football Squad before too long."
Asmita, who started playing football since she was 5-year-old, became interested in football after seeing her brother Asim, playing football. Asim had played for Chetwynd Under 12s.  Asmita started playing with Aston Villa's Under 11 Girls Team after impressing in trials at the Premiership club's Centre of Excellence.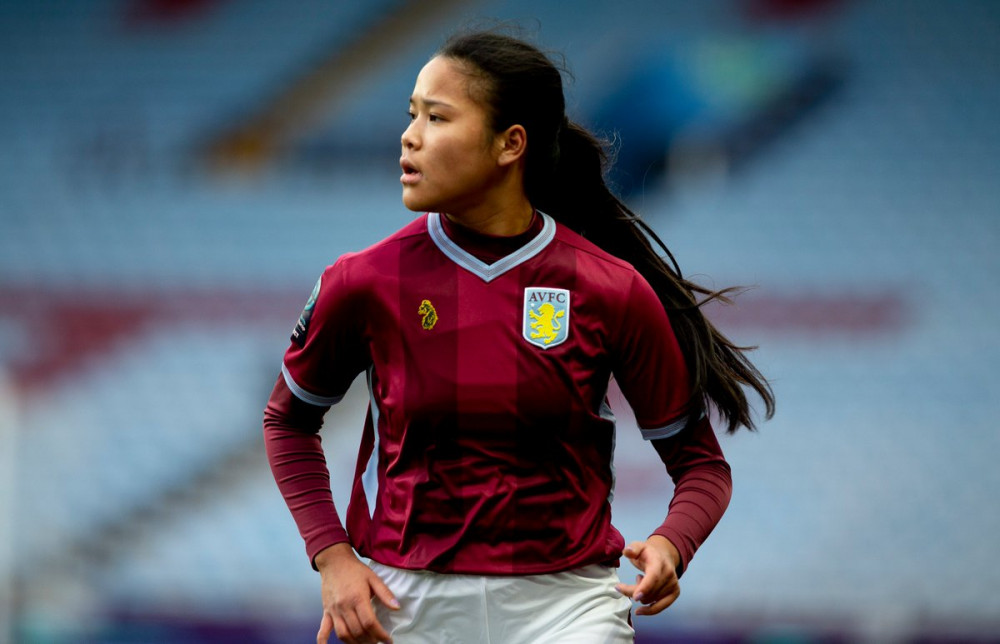 Asmita went for trials at the Centre of Excellence at Villa Park for two weeks impressing the coaches with her speedy and decisive style of play.  Asmita's father said that she is good at Maths and Science. "She did quite well in her GCSE exams. She had been offered a full scholarship in a US college, but she chose to stay back in the UK," said Amrit Ale.
Asmita will turn 18 next year and will have an option to sign a contract with Aston Villa. She is also eyeing for a place in UK Women Football team in the Women's Under-20 World Cup football in 2020.
Asmita is currently studying in the Sixth Form at the Higham Lane School in Nuneaton, England. She still practises at least four hours every day.
"It's a matter of great pride that Asmita is playing so well at this age. She is already a role model for many Asian girls in the UK and abroad," said Min Bahadur Gurung, former President of Sahara UK.
The organisation has been supporting and promoting young football talents in Nepal and the UK.