Support Nepal organises a charity event to build a Welfare Centre in Syangja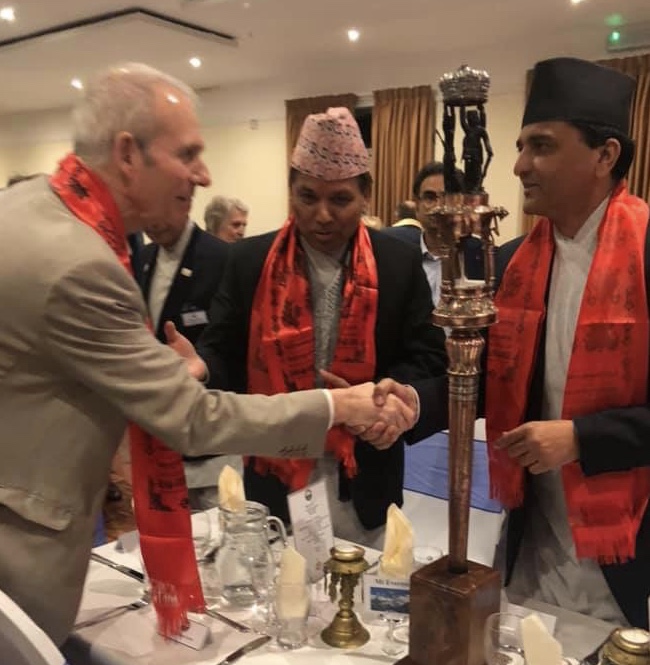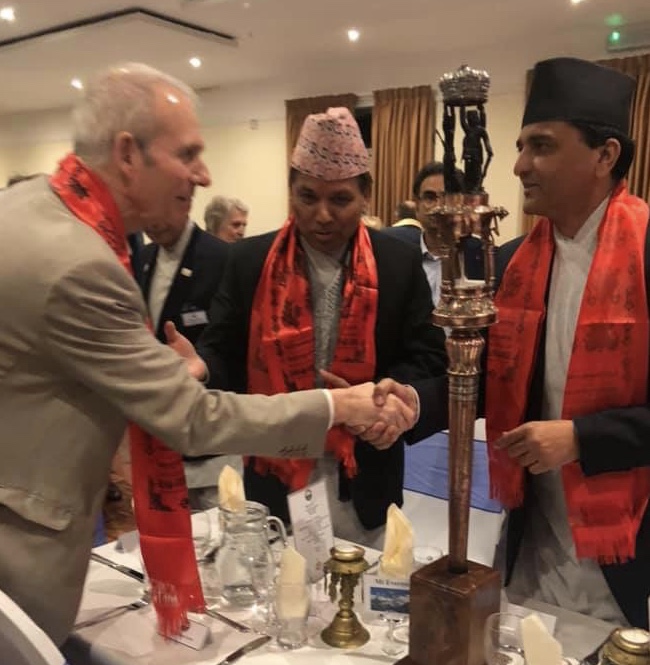 Jagan Karki, London – A UK-based charity, Support Nepal, successfully organised an event on Saturday to raise funds to build a Welfare Centre in Syangja, West Nepal.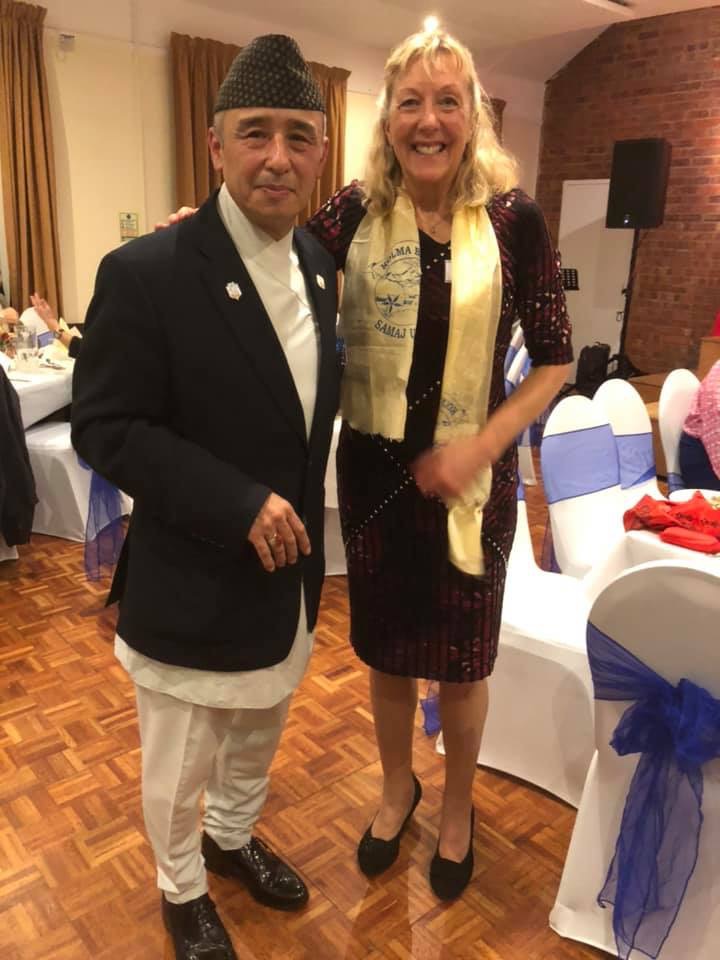 The programme, organised at the Radnag Village Hall, High Wycombe, was attended by visiting Tourism Minister of Nepal, Yogesh Bhattarai, as well as British friends of Nepal.
The event successfully raised approximately £10k and still requires to raise additional £30k.
Patron of Support Nepal, Navin Gurung, said, "The Welfare Centre in Nepal will not only suport local community, it will also allow new generations of British youth to go and volunteer in Nepal. It will also help promote voluntourism."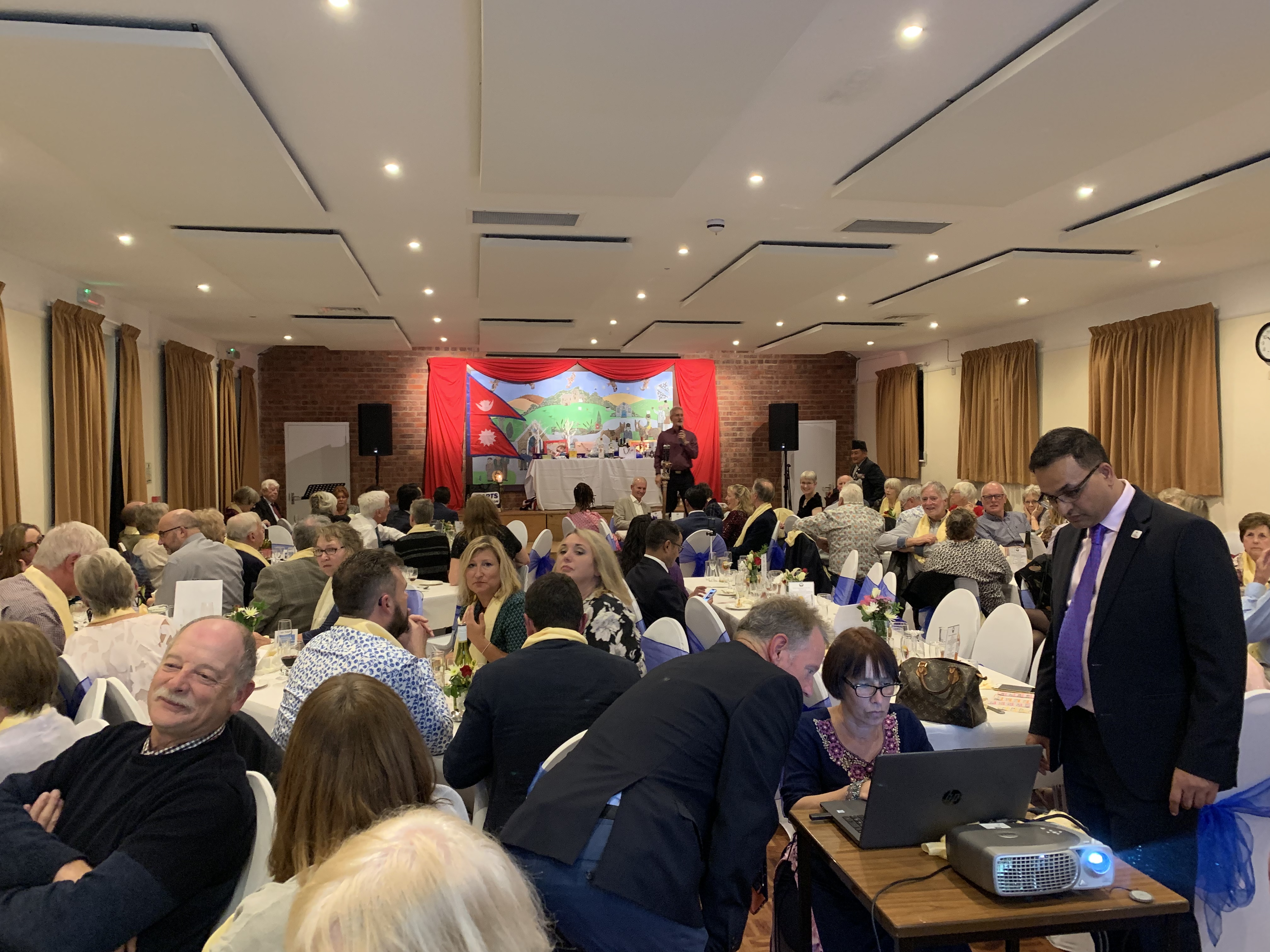 The project will support the initiative of Support Nepal to promote sports, health and educational activities at Kolmabhakot village of Syangja.
President of Supoort Nepal, Polly Scott, welcomed and thanked all the supporters for helping to make the charity event a great success.
More than 100 British friends of Nepal along with members of Nepali community in the UK attended the event,
"Nepal is celebrating Visit Nepal Year 2020 and I urge all British friends to support this campaign by visiting Nepal," said Minister Bhattarai adding, "Nepal is a safe and secure tourist destination and we are willing to welcome all our friends and well-wishers."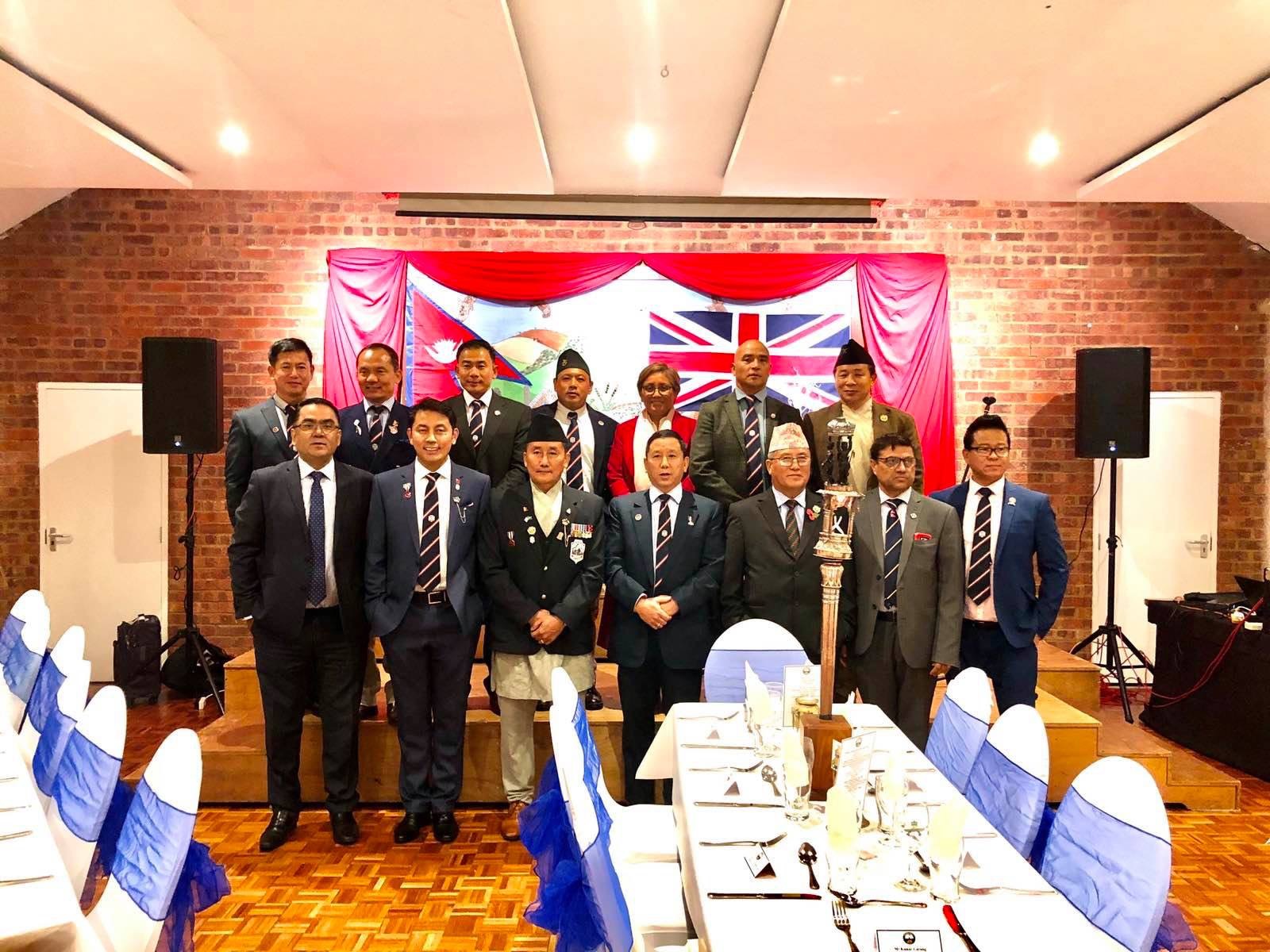 Nepal's ambassdor to the UK, Dr Durga Bahadur Subedi, and Deputy Chair of the ruling Conservative party, David Lelington,  highlighted the historic relations between the two countries and said there was much room to further strengthen it through people-to-people interactions.