Amrit and Sneha mesmerise the audience through their performance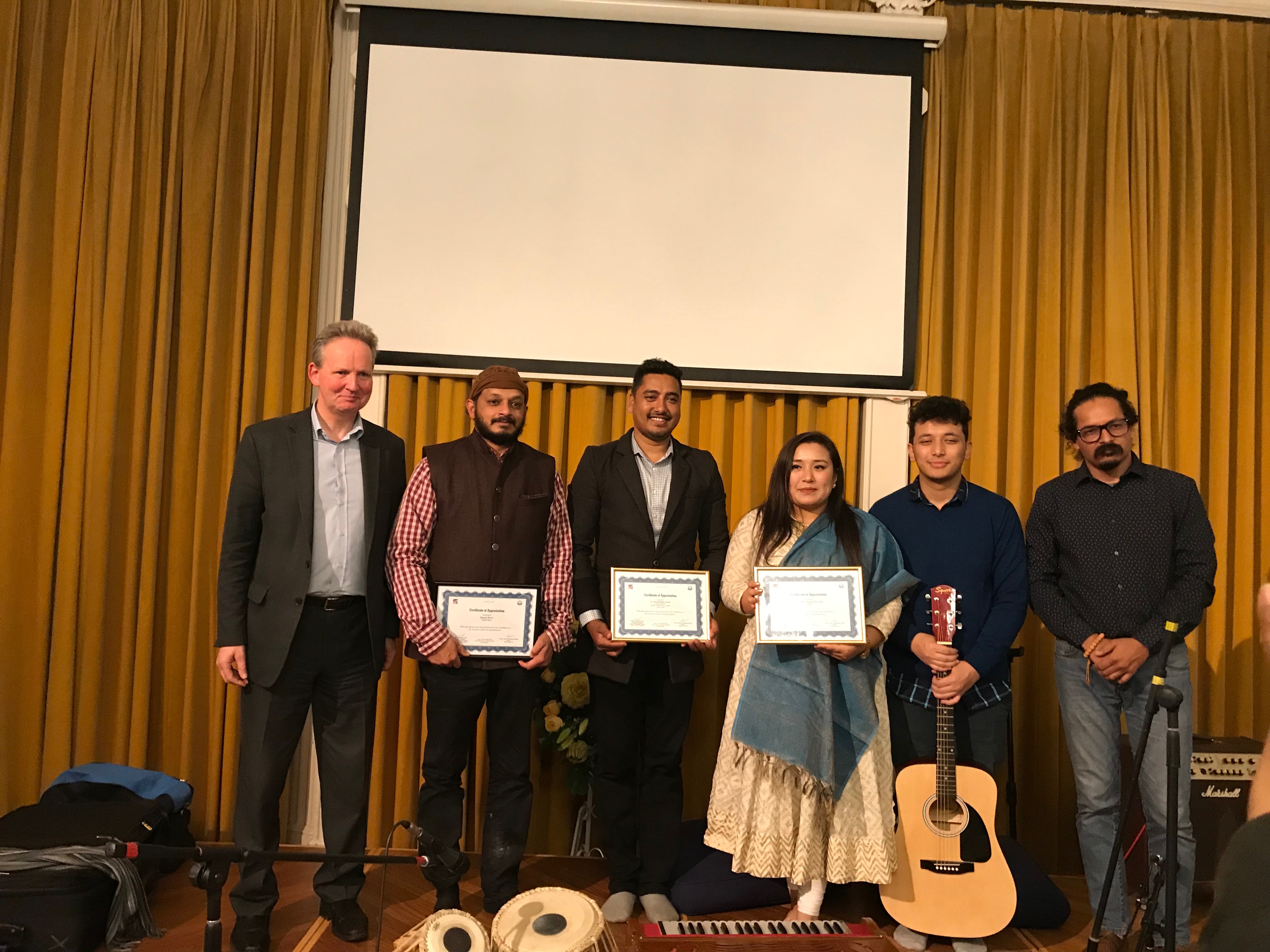 PLondon—A renowned Nepali singer, Amrit Chhetri, and Sneha Shrestha—a trained lawyer and a singer—mesmerized a group of audience in central London on Sunday evening.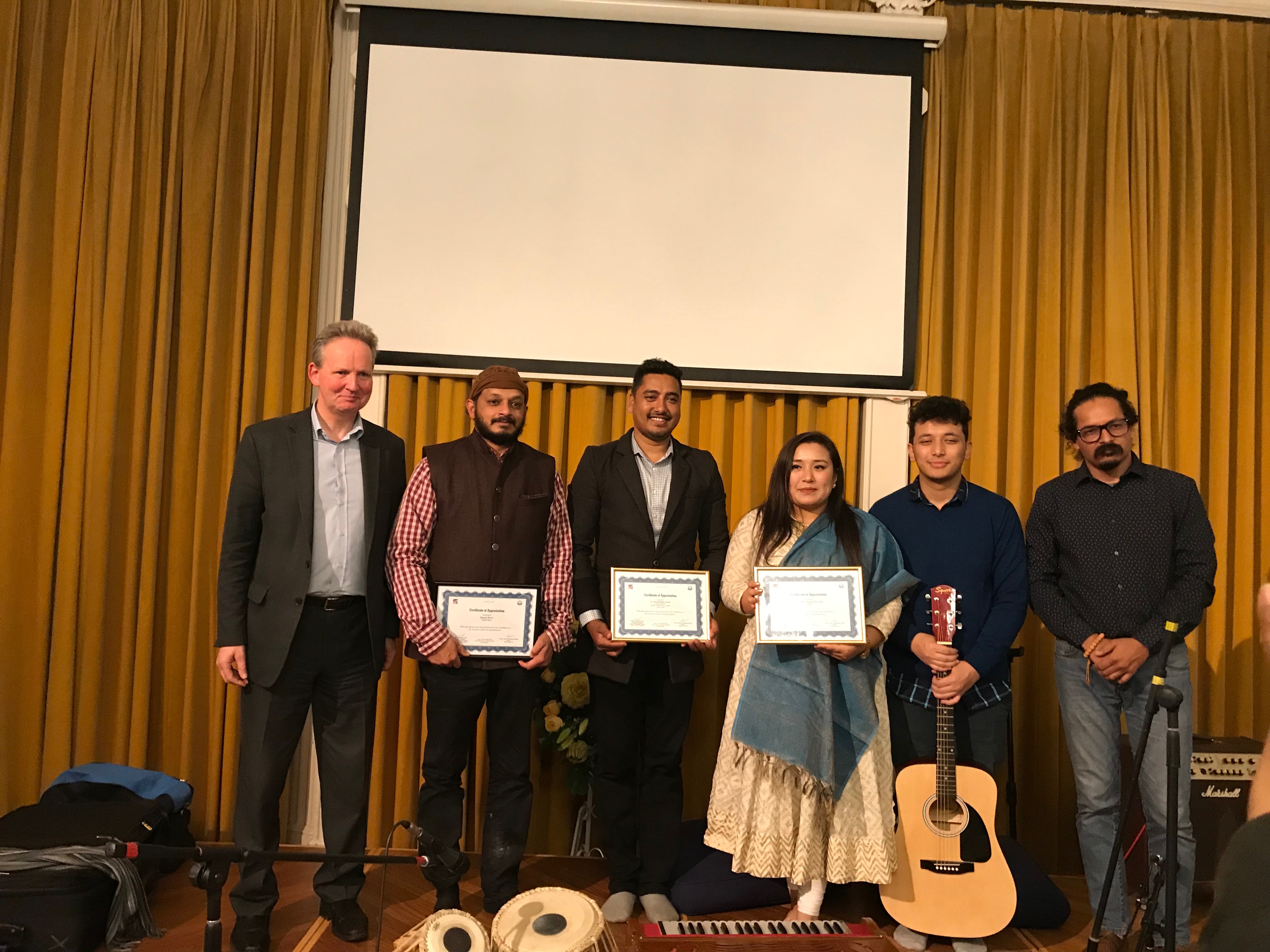 Giving a performance at the Lancaster Gate Ballroom on Sunday evening, Amrit and Sneha sang popular Nepali and Hindi songs and ghazals. They started with a Bhajan and then an all-time hit duet "E Kanchha malai sunko tara khasai de una…). Amrit also sang patriotic songs including 'Nepali hami rahaula kaha Nepali narahe' which seemed to have gained added significance in the wake of recent border controversy. Amrit also sang songs like 'timro nai maya lagdachha kanchhi' by Jhalak Man Gandarbha which became popular recently after an Indian singer, Arko Mukhaerjee, sung it in his own style. Manoj Shiva, from Kerala, India, played Tabla while Bijendra Shrestha played Guitar during the performance.
Welcoming the audience, Nirmal Thapa, Founder President of the Nepal Center,  said the Center was organizing a number of activities to promote Nepali arts and culture in the UK and other countries. He urged all to support these activities.
Born in Parbat district, west Nepal, Amrit moved to Chitwan and later to Kathmandu. He is now running a music school in Kathmandu for the last 20 years. Two of his students, Ayush KC and Pritam Acharya, recently performed at the Saregama Pa—a popular Indian reality show.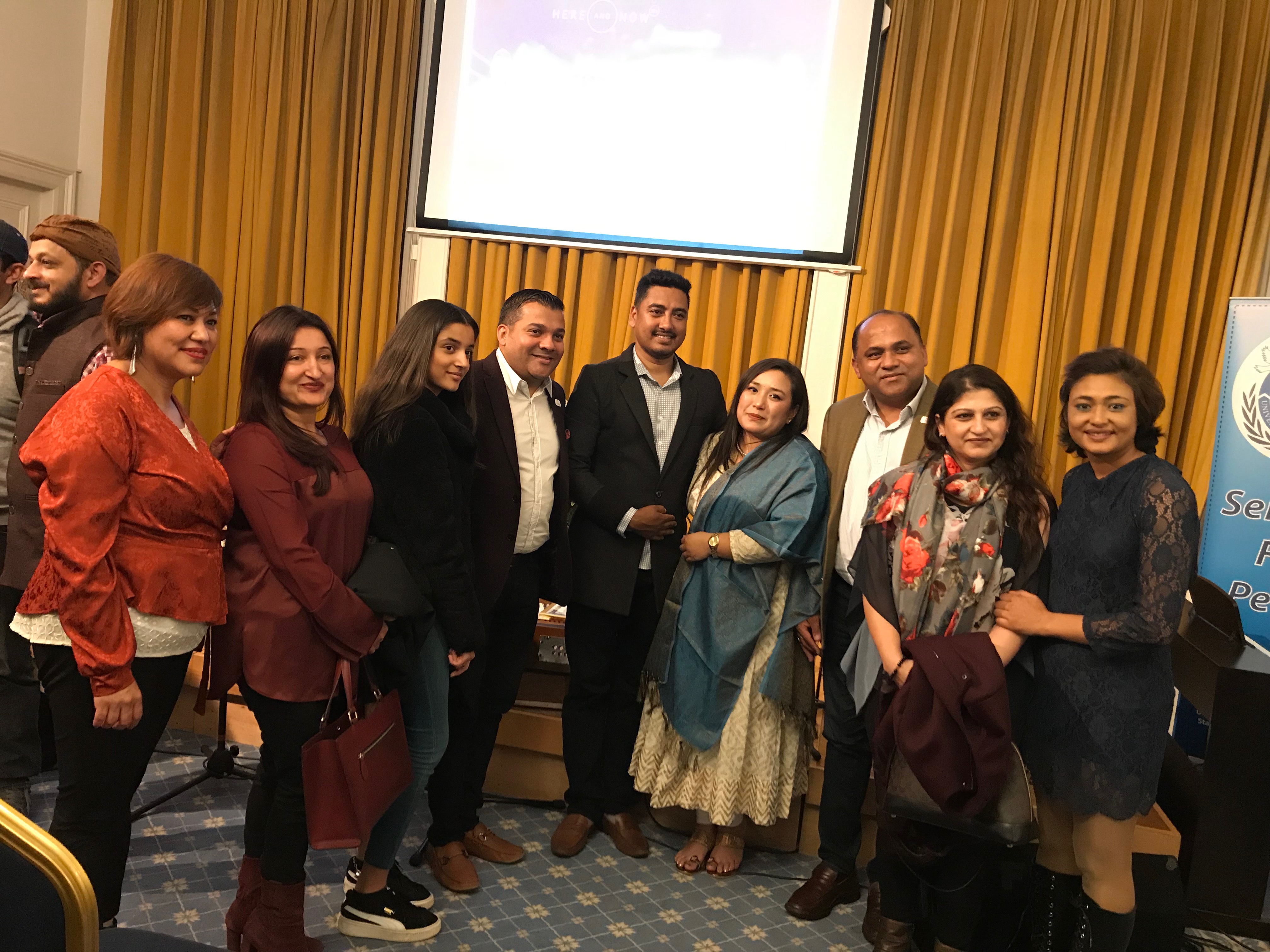 Saying that music doesn't have any border, Amrit urged the audience to try their best to promote Nepali culture and music in the UK in whatever way possible.
"What a wonderful performance we had this evening. I got transported to Nepal," said Manish Tiwari of the Nepal Centre UK.
The programme was organized jointly by Nepal Center UK and Universal Peace Federation UK chapter.
Members of Nepali community, Indian community and British friends of Nepal were present in the programme.