Nepali envoy to the UK places wreath during the 'Remembrance Day' ceremony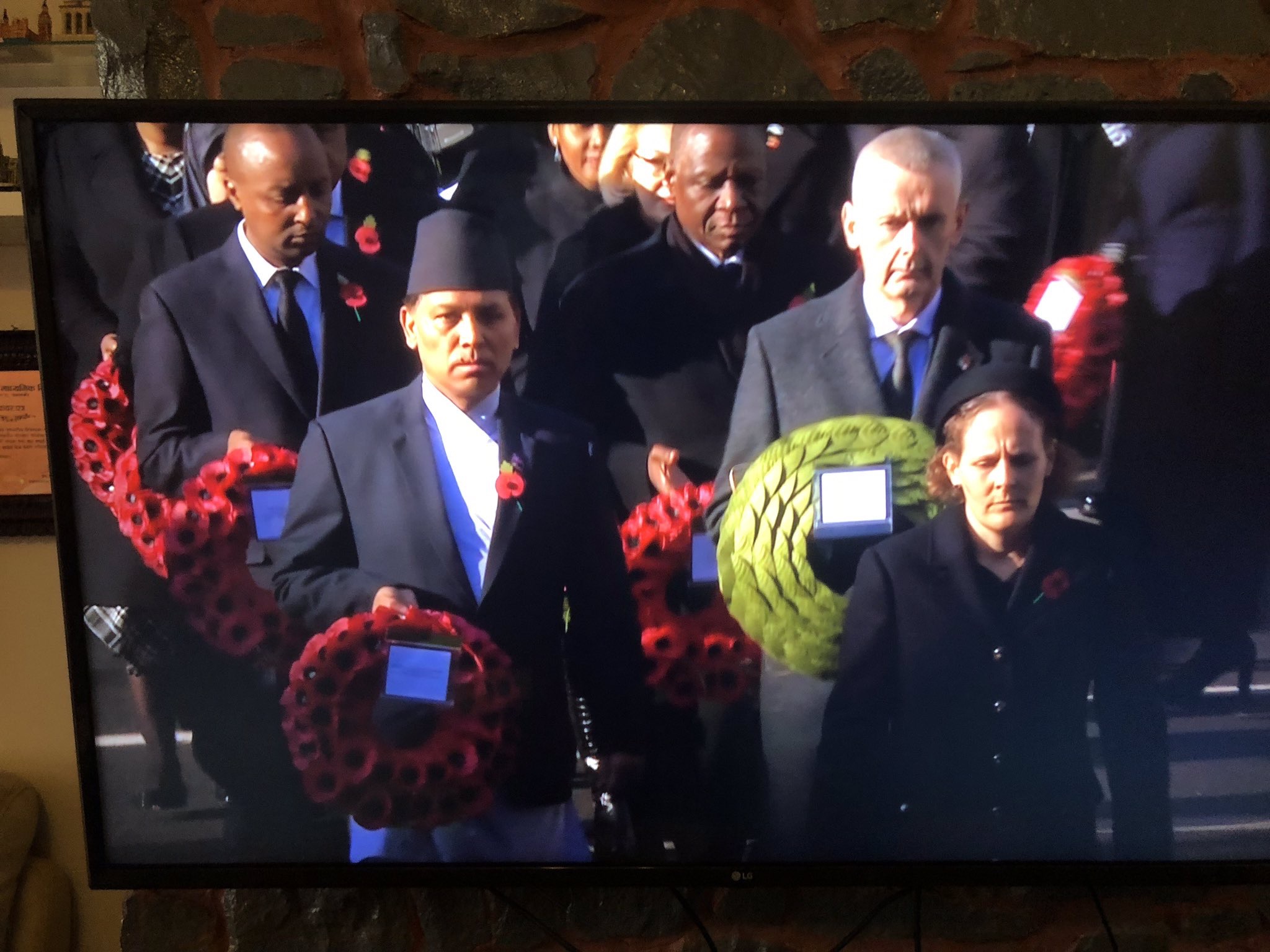 London— Thousands of veterans marched past the Cenotaph in London on 'Remembrance Sunday' as Britain paid its respects to the fallen of past conflicts.
The Queen led commemorations at the memorial to "The Glorious Dead" in Whitehall, while services were held at churches, war memorials and cemeteries across the country.
British Prime minister, Boris Johnson, and Labour party leader, Jeremy Corbyn, joined other party leaders in laying wreaths on the 100th anniversary of the first Remembrance Day in 1919.
Nepal, famously, was never colonised by the British and, hence, is not part of the Commonwealth.
But, tens of thousands of Gurkha soldiers died while fighting on behalf of the British during the First and Second World War.
The British government invited Nepali ambassador to pay respect to the fallen soldiers. Nepal's envoy to the United Kingdom, Dr Durga Bahadur Subedi, laid wreath at the Cenotaph on Sunday amid the special ceremony.
The Foreign and Commonwealth Office (FCO) invited the Nepali ambassador this year in the ceremony. Irish ambassador is being invited for the ceremony since 2014. After the formal event, the Great Royal British Legion parade set off along Whitehall.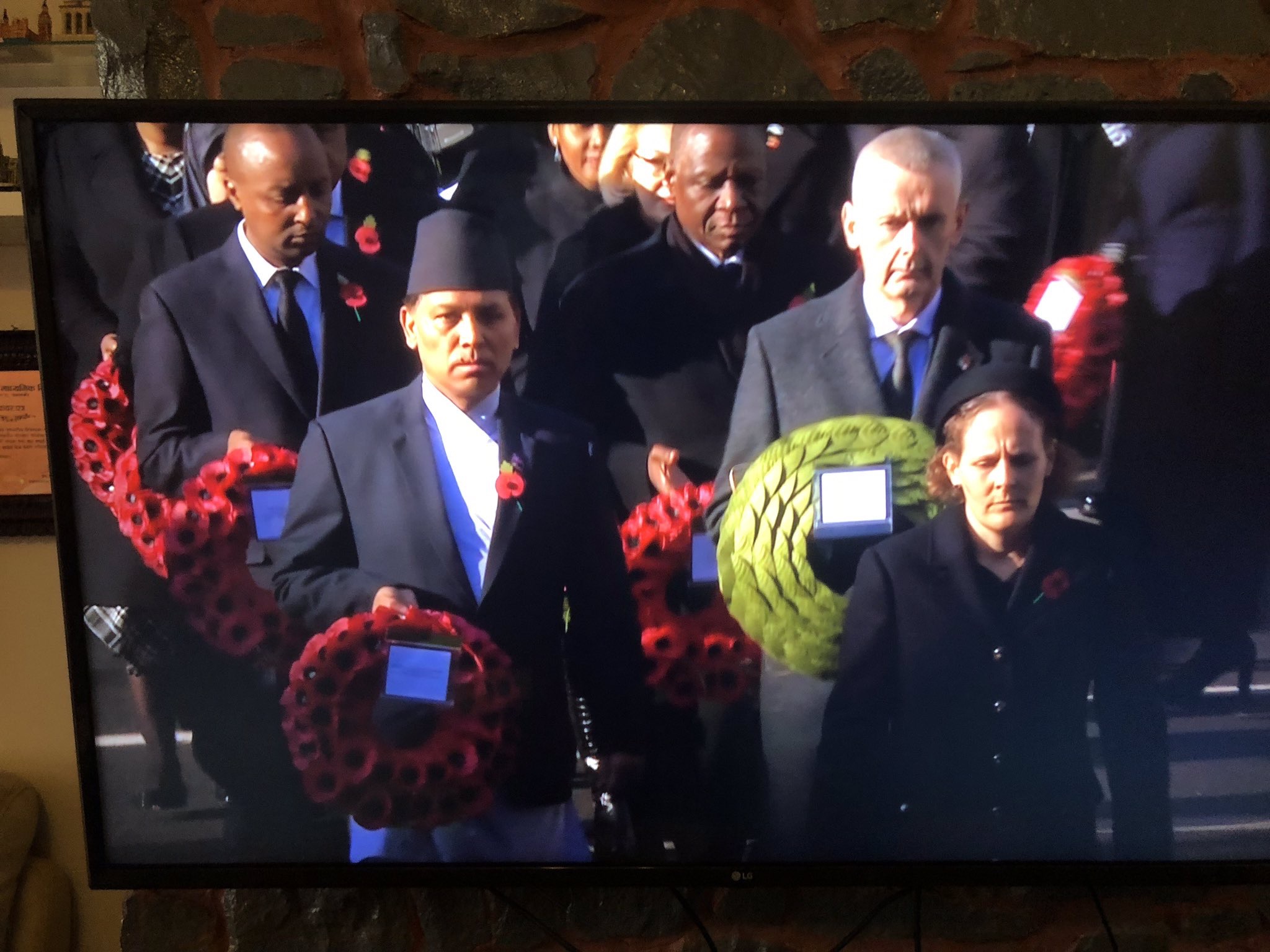 Members of the Brigade of Gurkhas also joined the Remembrance Parade at the Cenotaph in London.
The British Gurkha Welfare Society (BGWS)–  an Association of ex-Gurkhas in the UK—has been participating in the ceremony for the past several years. Chairman of the BGWS, Major (Retired) Tikendra Dal Dewan, said, "We have been participating on the parade to uphold the Gurkha name so that future generations are made aware of our sacrifice for world peace."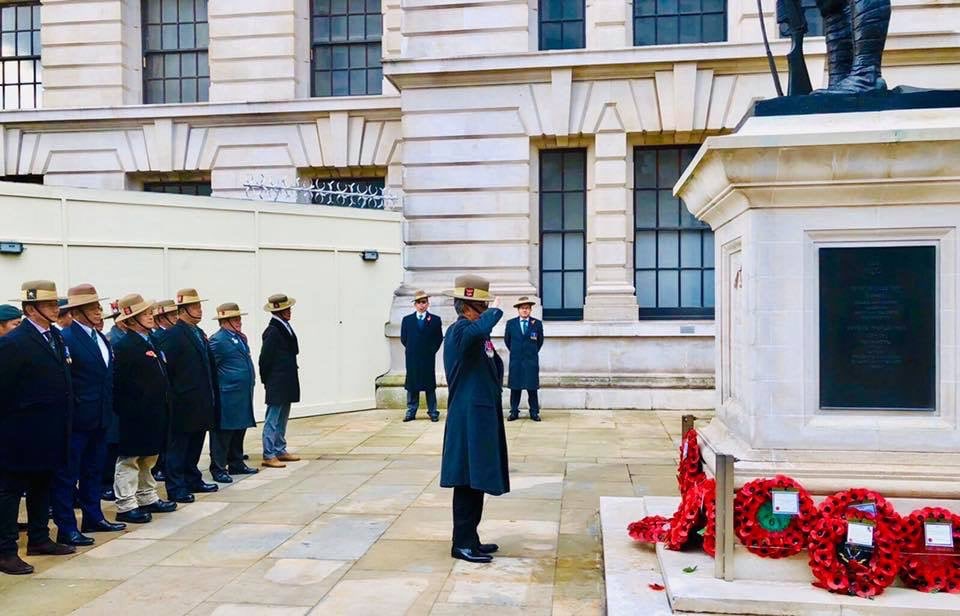 This year marks the 75th anniversary of D-Day, the Battle of Kohima in India, the Battle of Arnhem in the Netherlands and the Battle of Monte Cassino in Italy.