Miss Nepal World Anushka In London to participate in the Miss World pageant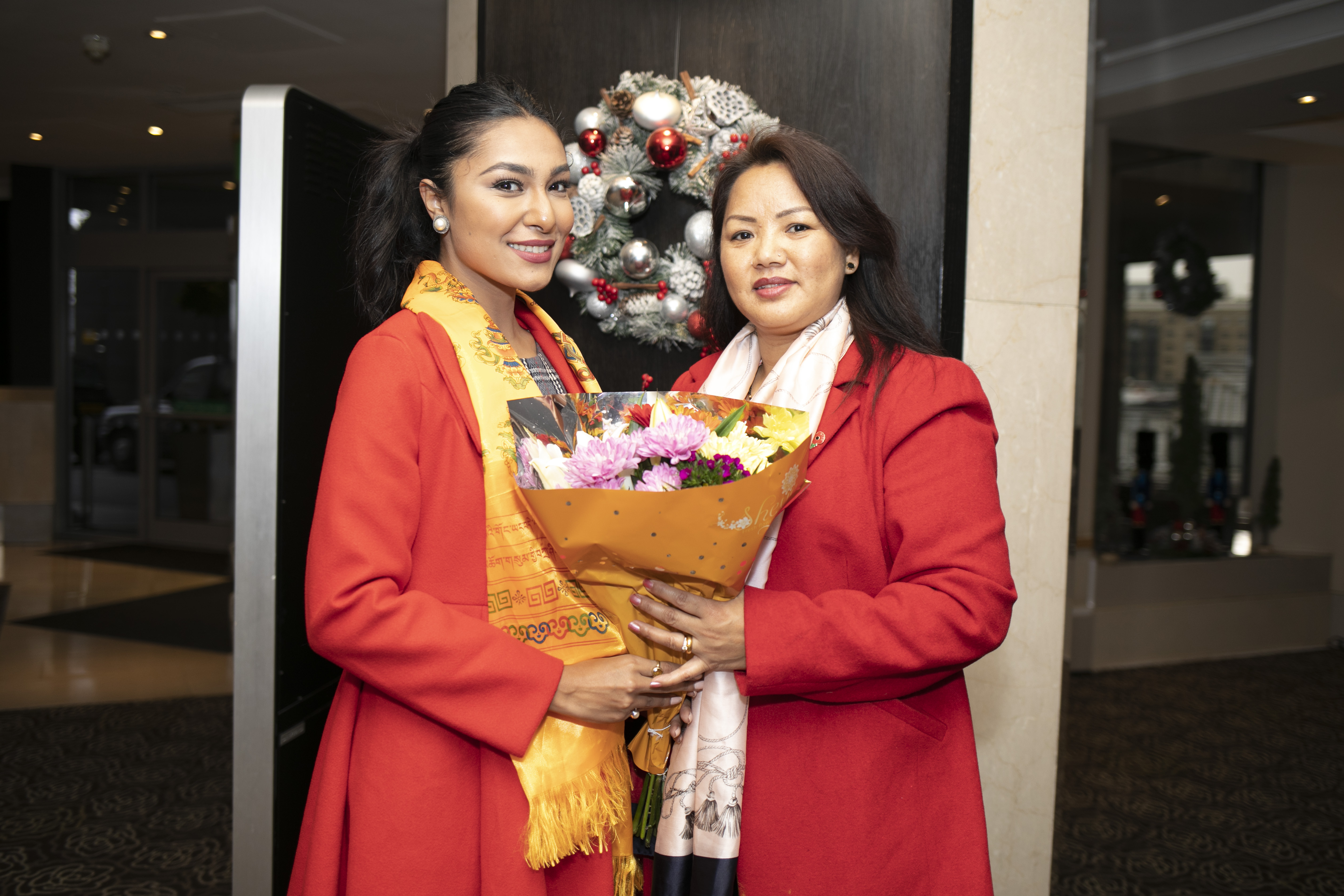 Jagan Karki, London– Miss Nepal World Anushka Shrestha has arrived in London to participate in the Miss World 2019 pageant. She is the winner of Miss Nepal Oceania 2018.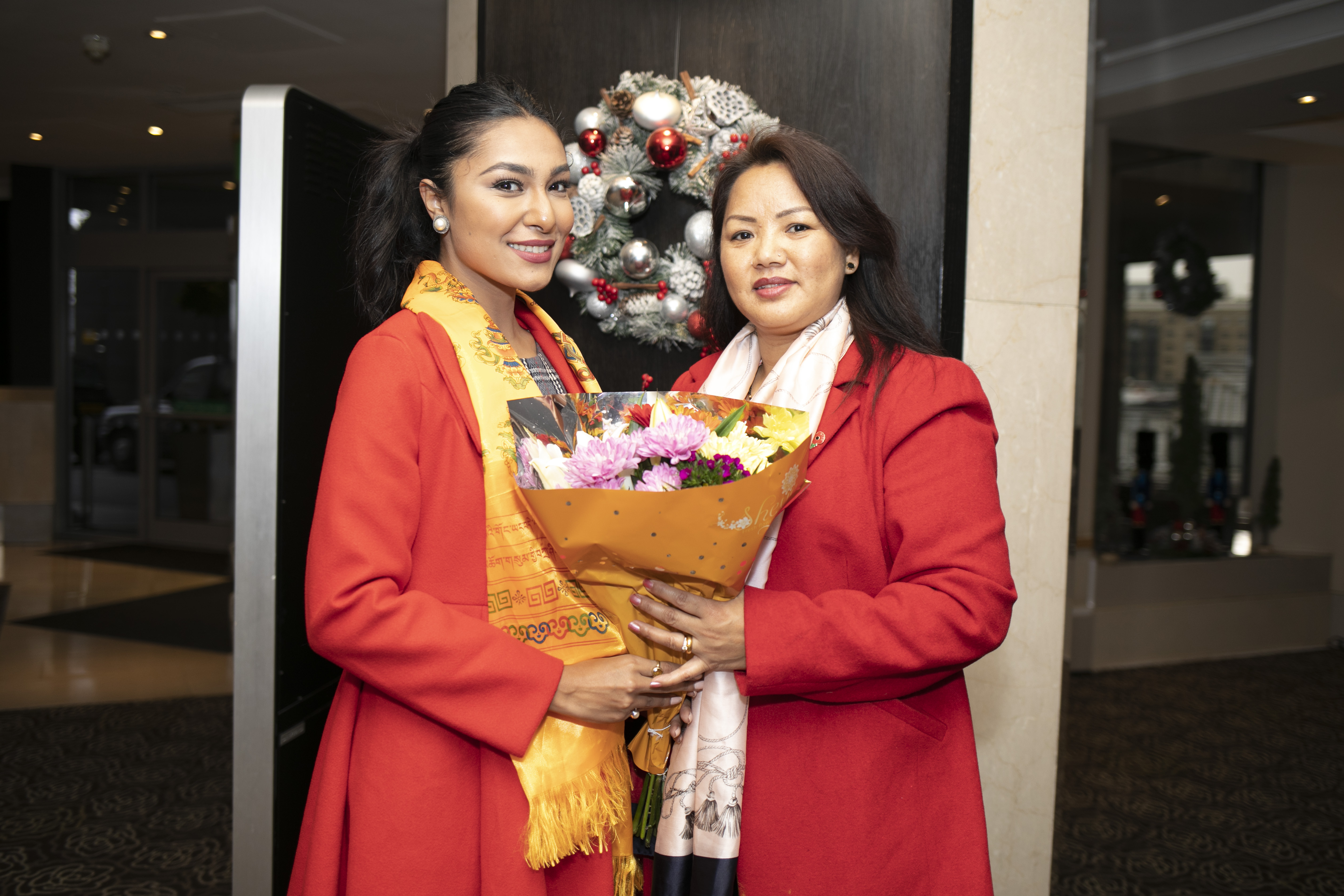 Left Anuska Shrestha, Right – Poonam Gurung , President NRNA UK / Photo: Ezra Shrestha – Production – III
Before flying to London, she took to social media, saying, "Taking along a nation's hopes and dreams and strength is wow, a truly humbling experience. Will give in my absolute all to showcase Nepal's glory at the @missworld stage!"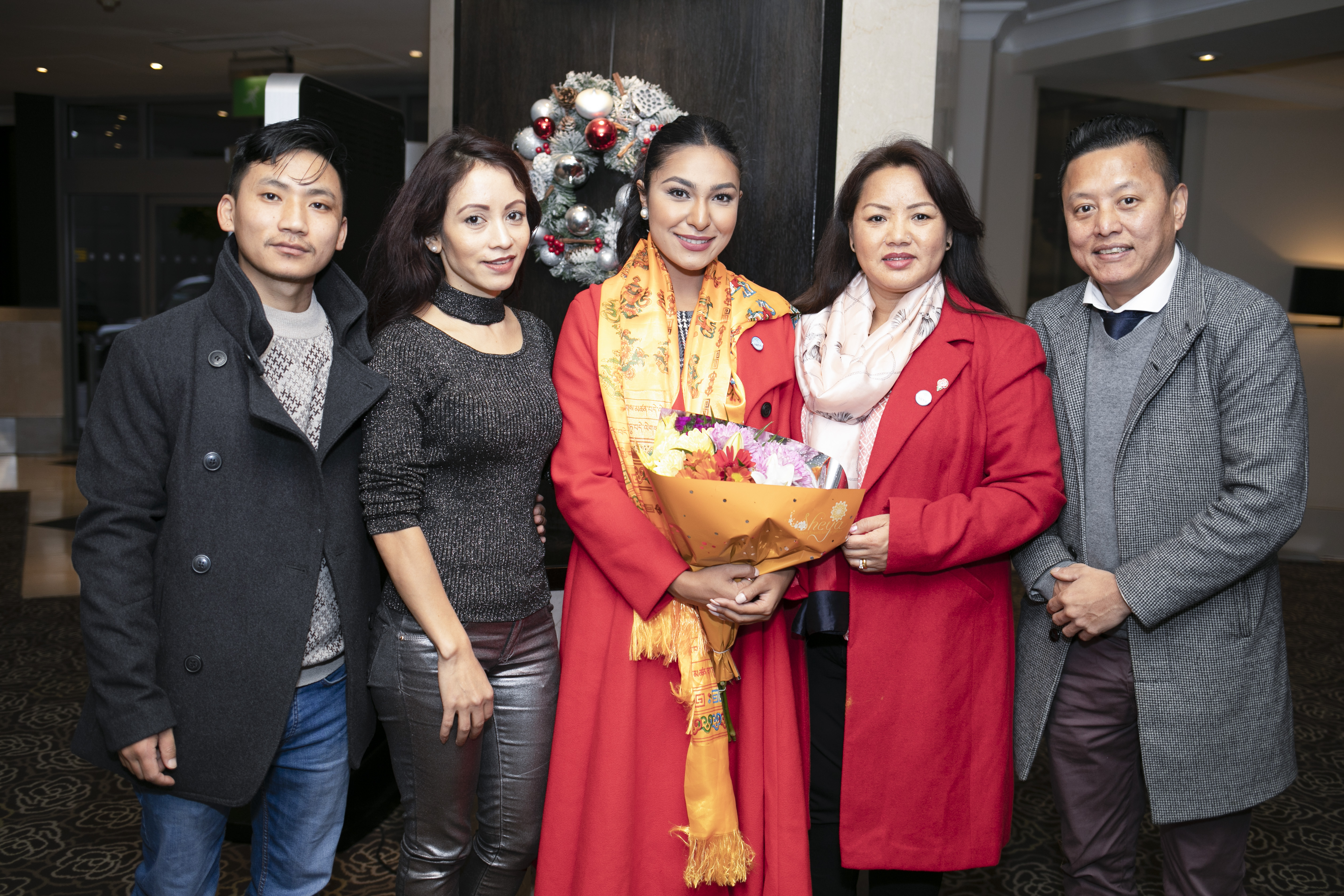 A 23-year-old Commerce graduate from Australia, she had worked at the Commonwealth Bank of Australia– one of the biggest financial institutions in the country.
Anushka's introductory video, released just over a week ago via her official YouTube Channel, has gone viral in social media.
The video, which is in English language and supported by Nepal Tourism Board and Visit Nepal 2020 campaign, has already got over a million views.
Anushka has requested her well-wishers to vote her through "MOBSTAR" app which is the official app of Miss World as there is the chance to be selected among top 20 through multimedia interaction.
The annual Miss World competition is taking place in London on 14 December, 2019.
Miss World, the longest running event of its kind, will take place at the ExCel Arena in London with over 100 delegates from all over the world, and where Vanessa Ponce de Leon of Mexico will crown her successor at the end of the event.
Shrestha said the mantra in her life is — big picture, small step.
"It is our pride and pleasure to support Anushka, the Nepalese beauty with brain, to empower the new generation girls, please do vote for her and support her journey to Miss world in London" , President of NRNA UK , Mrs. Poonam Gurung said.
ANUSKHA SHRESTHA – MISS WORLD NEPAL 2019- EXCLUSIVE INTERVIEW

After winning Miss Nepal World 2019, Anushka Shrestha has come to London, United Kingdom to achieve title and crown of Miss World 2019. Here is our exclusive interview with her in London. Share this video to everyone to help her with the title MISS WORLD 2019.

Slået op af Production III i Torsdag den 21. november 2019