13th South Asian Games kick off in Kathmandu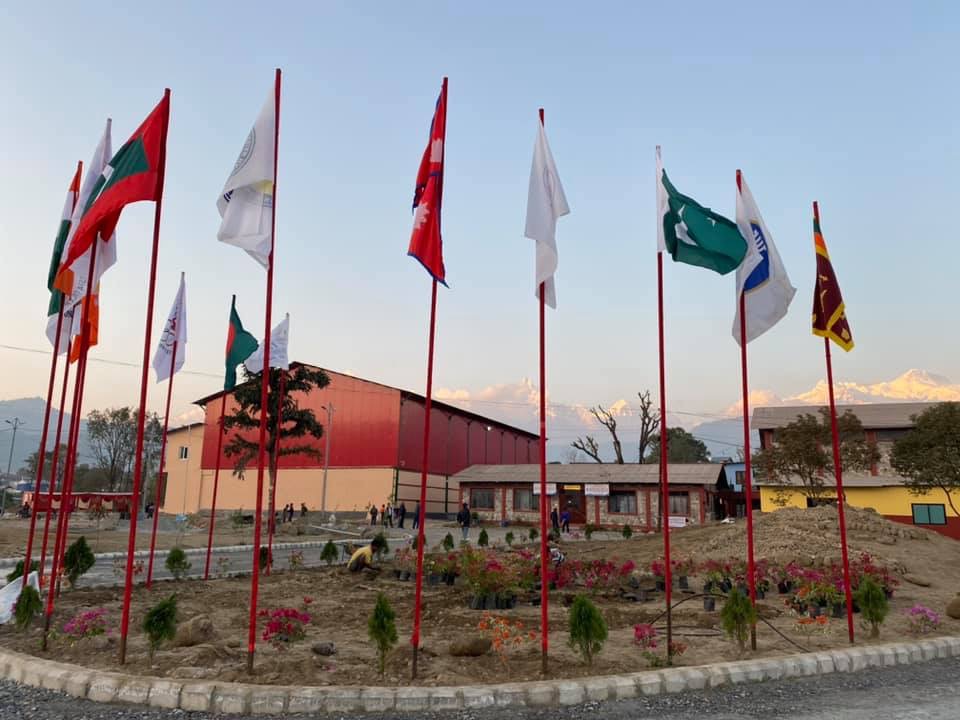 Kathmandu— The 13th edition of South Asian Games hasofficially kicked off here on Sunday.
President Bidhya Devi Bhandari inaugurated the Games at the Dasarath Stadium in the Nepali capital. The inaugural programme aimed at showcasing Nepal's rich cultural and natural diversity of Nepal at the newly reconstructed stadium.
Welcoming the athletes from around the region, Defense Minister Iswor Pokharel recalled that South Asian Games were originated 35 years ago at this very place. He expressed hope that the Games will further strengthen  harmony and trust among people of South Asian countries . He also invited sportspersons and officials to take time to witness natural wonders of beautiful country Nepal and come back again next year with their family and friends.
Prime Minister K P Sharma Oli is recuperating in a Kathmandu hospital after an emergency appendectomy and could not attend the colourful ceremony.
Nepal is hosting the regional sporting extravaganza for the third time from December 1 to 10 in Kathmandu, Pokhara and Janakpur. Nepal is the birthplace of the regional meet. It started under the banner of South Asian Federation Games in 1984 and returned for the second time in 1999.
According to the Secretary of Ceremony Committee, Kul Bahadur Gurung, around 8,000 artistes and performers are taking part in the opening ceremony.
More than 5,000 delegates, including 2,715 athletes, are participating in the regional meet that features 26 sports disciplines. Nepal is fielding the highest number of athletes — 596 — in all 26 sports disciplines. According to the Technical Committee, the SA Games powerhouse, India, has sent 487 athletes in 22 disciplines, while Sri Lanka has entered 564 athletes in 26 disciplines. Likewise, Bangladesh has sent 470 athletes in 25 disciplines, while Pakistan has registered 263 athletes in 18 sports. Bhutan (116) and Maldives (216) are taking part in 18 and 12 disciplines respectively.
The Games will offer a total of 1,115 medals — 317 gold, 317 silver and 481 bronze — with swimming being at the top with 38 gold medals. Athletics is offering 36 gold medals, while taekwondo is offering 29. Out of the 27 sports disciplines included in the SA Games, paragliding was cancelled after the sport failed to get minimum of three teams.