'Our hospitals and schools urgently need more doctors, nurses and teachers'-Virendra Sharma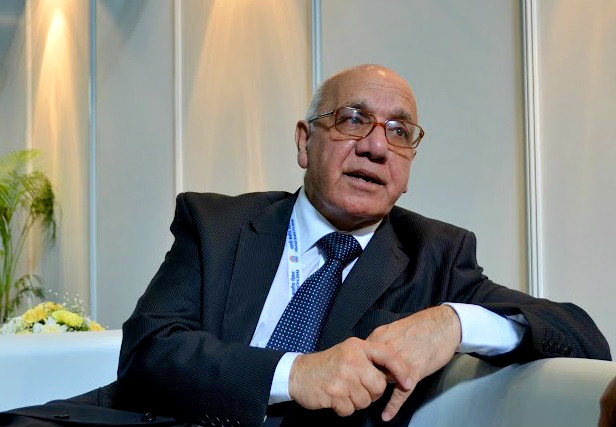 Four-time MP from Ealing Southall constituency, Labour leader Virendra Sharma is contesting for the House of Commons from the same constituency for the fifth time. A soft-spoken but hard-working parliamentarian has also served local communities as a Councillor and Mayor before being elected to the House of Commons in 2007. The veteran parliamentarian spoke to SOUTH ASIA TIME about his agenda and priorities ahead of the crucial parliamentary elections on 12 December 2019. Excerpts of the interview: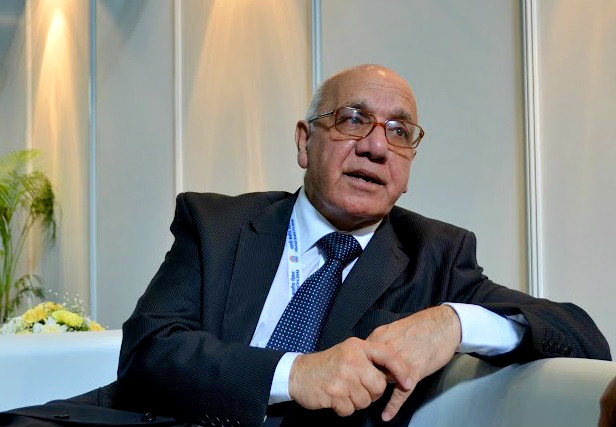 Brexit has been the defining issue of this election? But the Labour Party seems to be taking a middle path. Why?
The Labour position is clear and respects the right of all UK voters to be listened too. The referendum in 2016 was between a clear fixed, and sadly uninspiring, answer of remain and a leave option which could mean whatever you wanted it to because it was not fixed. The Labour Party believes that we have different negotiating priorities than the Tories, and in the first three months of a Labour Government, we would negotiate on our priorities, and then offer that deal to the public. I will be campaigning to remain because I believe our continued membership is the best deal we can get.
As a four time veteran MP, what would you like to recall as your major achievements?
As a Labour MP between 2007 and 2010 there was so much to be proud of, the Government was transformative and saved the world economy, but unfortunately instead of securing fundamental change since then we have been forced by the Conservatives to fight for every positive change we had secured. I am proud of the 2010 Equalities Act, and my role in ending the locally hated 'Shaping a Healthier Future Programme' that threatened to close Ealing Hospital and being proven right that voting against triggering Article 50 to leave the EU was the wrong decision.
Ealing Southall, the constituency you represent, is known for its ethnic diversity? What are you doing to promote communal harmony in your constituency?
I see my role as to be just that, a promoter of harmony. MPs have a powerful position that lets them intervene and help in any matter. When communities don't work together everyone is worse off. I love the mix of Southall, the bustle of different ethnicities and languages, we are a richer community for our diversity. I was proud to be the mayor that founded the Southall Faiths Forum bringing together representatives from all communities to talk about their problems rather than letting them cause division. I believe my role is still to facilitate that dialogue and to help calm arguments when they arise.
The Tories have been calling on point-based immigration system based on merit. What is the immigration policy of the Labour?
What this country needs is an immigration system that works for everyone, not just the mega-rich and big business. That means one that supports migrants to this country and doesn't exploit them, it means a system that doesn't bring people to the UK to undercut workers already here, but instead respects them all. The UK needs migrants, they help the UK, and work hard, they don't come here to make things worse, and I will never support a system that scapegoats immigrants.
Employment has been a major concern for many Asian voters? What will the new Labour government do to create jobs across the country and especially in this part of London?
We will invest in the business, put money back in the pockets of the worst off so they can spend more, and rebalance the economy so people across the nation will benefit. I believe that the plans we have for the expansion of Heathrow will reinvigorate the economy in my constituency and across West London. A new runway will bring thousands of new jobs and ten thousand apprenticeships a year training the workforce and growing the economy.
There have been complaints about the low quality of teaching in this part of London.  Hospitals and GPs are also crowded. What will the Labour Party do – if you are able to form a new government – to improve these services?
Our public services have been starved by the Tory government since 2010 and locally the story is even more severe, and Ealing Council has lost 64p in every pound since 2010. Hospitals and schools urgently need more doctors, nurses and teachers, and the ones we already have need a pay rise. We are promising to make their lives better, to invest in the system and ensure that equality of opportunity is available to all.
What are your main agenda in this election? Why should people vote for you?
I want people to feel powerful. This Tory government has stripped people's power, it has taken their feelings of strength and ability to bring change. I want to give that back, and a Labour Government will value people and empower everyone to respect themselves, their needs and their place in the world. We need urgent action on Climate Change, so this next Parliament has to be about empowering everyone to be able to make the change they want and need, not about politicians failing to deliver and telling people what they need.