Nepal-India-China expo promoted in Delhi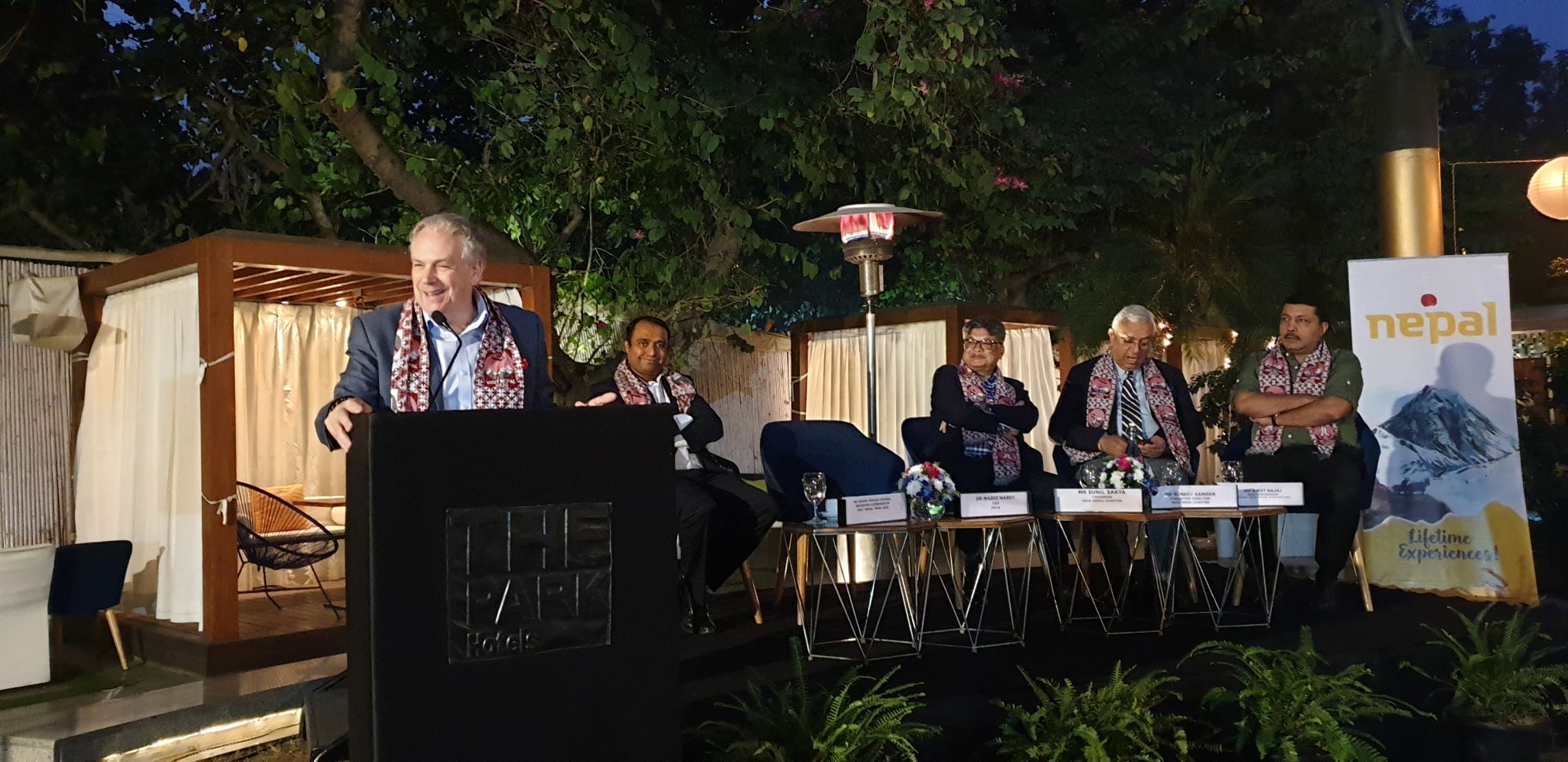 Kathmandu— The Nepal-India-China Expo (NICE) was recently promoted in New Delhi, India. Organising an event in New Delhi on Friday, the Visit Nepal Year (VNY) 2020 secretariat along with Pacific Asia Travel Association (PATA) Nepal Chapter had promoted the NICE event that is going to be held in February, the Himalayan Times write.
According to a press statement issued today by PATA Nepal Chapter, around 400 participants from 60 industry stakeholders and operators from India participated in the promotional event.
During the event, representatives from Nepal apprised the Indian participants about the details of the NICE event along with the objectives behind organising the event.
While Sunil Shakya, president of PATA Nepal Chapter, provided details regarding the NICE event, Rohini Khanal, manager of VNY 2020 campaign secretariat, made a presentation about the Visit Nepal Year 2020 campaign and requested the Indian participants to support Nepal government to make the campaign successful, reads the statement.
Furthermore, the event also included a discussion programme on promoting adventure tourism through collaboration between Nepal and India and working together to boost each other's tourism industry.
Nepali representatives expect this event to be helpful to build a strong relation among tourism stakeholders of Nepal and India for the sustainable development of the industry in both countries, added the statement.
PATA Nepal Chapter in collaboration with VNY 2020 secretariat and Nepal Tourism Board is organising the NICE event to be held from February 22 to 25, 2020. The event is expected to bring together tourism and hospitality stakeholders and organisations from three neighbouring countries — Nepal, India and China. The event is open for both the public and private sector to participate.
"NICE will be a platform for all three nations to strengthen networking and business opportunities and provide valuable industry insight and inspiration," statement reads.