Prominent British Asians make their way in the 2020 Honours' List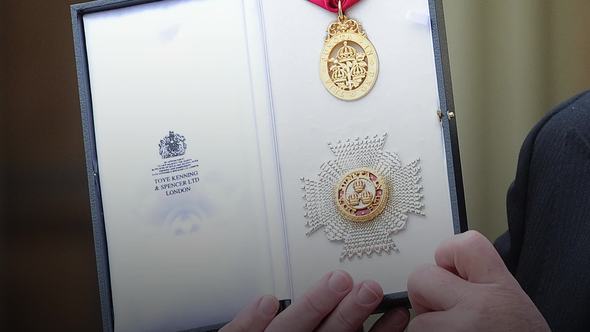 London — Many prominent British Asians have been included in the New Year's honours list, reports said.
The New Year Honours list recognises the achievements and service of people across the UK, from all walks of life.
Along with the Birthday honours, the New Year's Honours list is the most significant announcement of civilian and military gallantry awards.
According to the Eastern Eye, renowned choreographer Shobana Jeyasingh, entrepreneur Rishi Khosla and celebrity chef Nadiya Hussian are among prominent British Asians included in the New Year Honours List unveiled on Friday evening.
Critically acclaimed choreographer Jeyasingh, whose work has toured across the globe, becomes a Commander of the Order of the British Empire. She was honoured for her services to dance. Businessman Paul Thandi, CEO of NEC Group, has also been handed a CBE for services to the economy.
Khosla, co-founder and CEO of fintech company OakNorth, has been named as an Officer of the Order of the British Empire. Oaknorth, a digital bank, is one of the most active lenders to SMEs in the UK, having made over £2 billion worth of loans. Since it launched four years ago, the business has helped create over 10,000 new homes and more than 13,000 new jobs.
Similarly, campaigner Nishma Gosrani has been honoured with an OBE in the 2020 list for her voluntary services to promoting diversity and inclusion in all aspects of British life.
Chair and Founder of the Muslimah Sports Association Charity (MSA) Yashmin Harun has been honoured with a BME for her services to female BAME representation in sport.
Nadeem Javaid, a public affairs professional and grassroots campaigner, has been honoured with an MBE for services to community cohesion and young people. Activist Yusuf Patel, 25, has been given an MBE for his work in tackling extremism in London while 13-year-old Ibrahim Yousaf, the youngest person on the list, has been honoured with a BEM for his charity work in Greater Manchester.
A total of 1,097 names appear on the New Year honours list, 9.1 per cent of whom are from a BAME (Black, Asian and Minority Ethnic) background.
Singer-songwriter and activist Sir Elton John and historian Sir Keith Thomas both become Companions of Honour while actress and charitable fundraiser Olivia Newton-John has been handed a damehood.
Over half of the recipients in the New Year's Honours List 2020 are women, including 44 per cent of awards at the highest levels.
Click here to see  the entire honour list