South Wiltshire charities to return to Nepal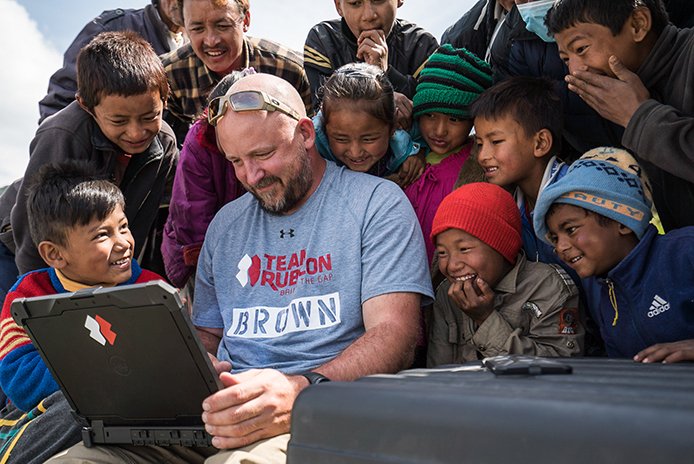 London— Team Rubicon UK and the Gurkha Welfare Trust are returning after 2019's visit to teach people about water safety.
Last February, the charities visited Kathmandu, Butwal and Dharan in Nepal to teach the staff from the Gurkha Welfare Trust in the country about Capacity Building training, SpireFM writes.
They will now be returning next month with a flood response and water safety training programme, after more than 50 people died and over 10,000 were displaced as a result of seasonal monsoon flooding.
Next month, a team of #Greyshirts will be heading back to #Nepal to continue the work we've been doing with @gwtorg. Find out about our work in Nepal since our inception in the aftermath of the earthquake in 2015 #disasterresponse #humanitarian https://t.co/AjZQ0pA9xg

— Team Rubicon UK (@TeamRubiconUK) 22 January 2020
Almost five years ago Team Rubicon's connection with the country began after a 7.8 magnitude earthquakeon the 25th of April killed nearly 9,000 people and injured over 21,000.
One of the first organisations to respond was the Chilmark-based charity, who were supported by Gurkhas with local knowledge during the project.
Since then, a team has often returned to Nepal to help with it's recovery.
The Salisbury based Gurkha Welfare Trust provide financial, medical and development aid to Gurkha veterans and their families.
About the visit, Team Rubicon UK said:
"We look forward to returning to one of the most beautiful countries in the world and one which plays such a significant part in our history. We stand committed to support the people of Nepal and our friends in the Gurkha Welfare Trust should disaster strike."
At February 2019's event more than 100 members of GWT staff attended the training.