What is in China's Secret Agreement with Nepal ?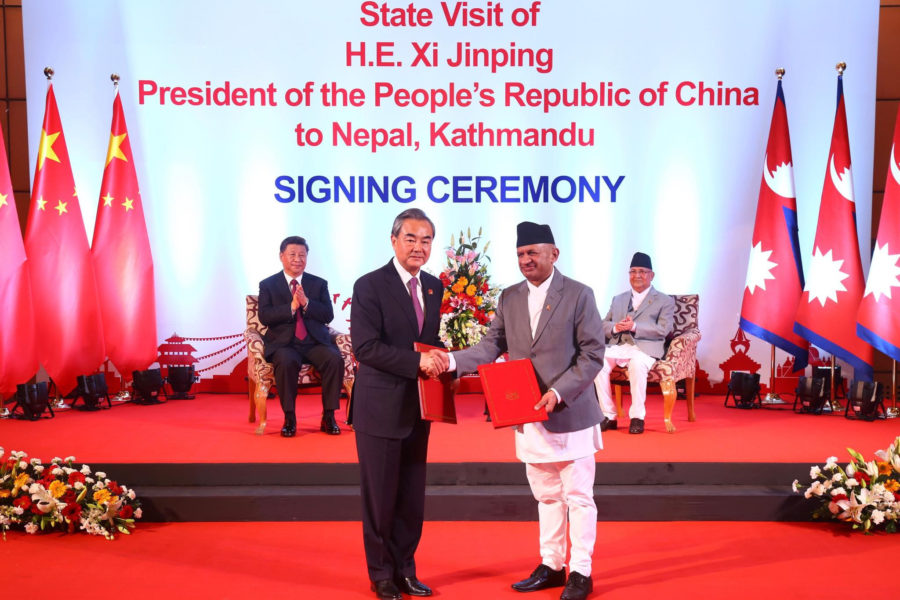 Kathmandu — This week, international media learned that Xi Jinping, for all his protests, did achieve one significant, if secret, result in Nepal. Rumors started circulating that a secret agreement about Tibetan asylum seekers has been signed during Xi's visit.
The Nepalese Constitution stipulates that any confidential treaty signed by the government with a foreign country should be disclosed to the Parliament if it asks to learn about it, Bitterwinter writes.
The Parliament did ask the government to report about the rumors. As a result, Nepalese Minister of Foreign Affairs, Pradeep Gyawali, issued a written statement confirming that a confidential agreement has indeed been signed during Xi's visit.
According to the statement, the secret treaty stipulates that Chinese citizens (including Tibetans) illegally crossing the border into Nepal will be detained and deported back to China within a week. The provision violates a longstanding Gentlemen's Agreementbetween Nepal, India, and the office of the United Nations High Commissioner for Refugees (UNHCR), under which Nepal agreed to grant safe passage to Tibetan asylum seekers who escaped China with the purpose of settling in India.
Under the new agreement with China, the Tibetan refugees who were already in China at the time the new treaty was signed will not be extradited or deported (for the time being, as the CCP is not giving up on this request either), but the new Tibetan refugees crossing the Chinese border into Nepal will be sent back.
The CCP's war against peaceful refugees escaping religious persecution continues.