BNCC seminar discusses business growth strategy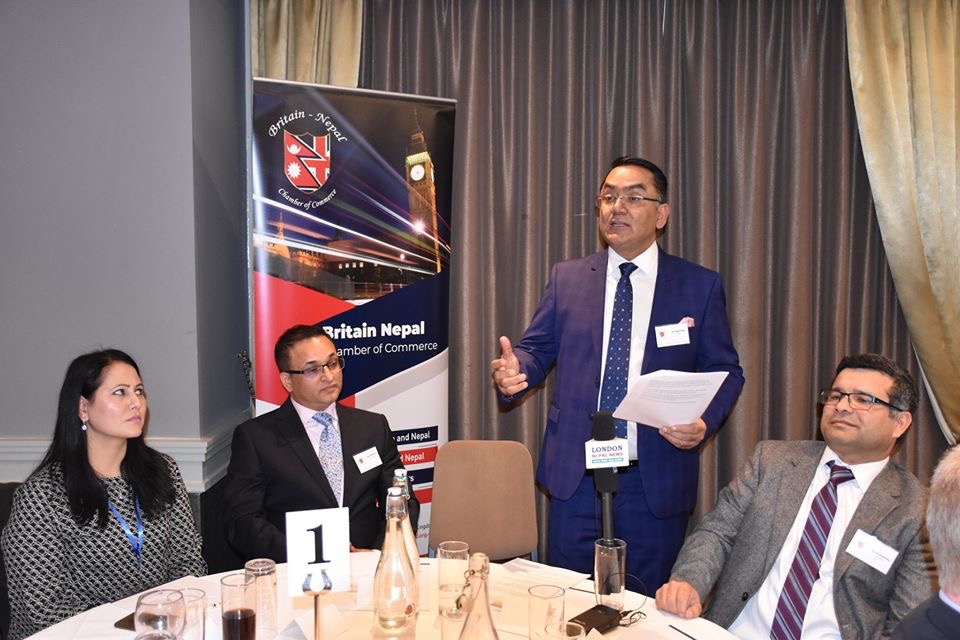 London– Britain Nepal Chamber of Commerce (BNCC) organised a program to support Nepali businesses in the U.K. to support their financial and strategic needs.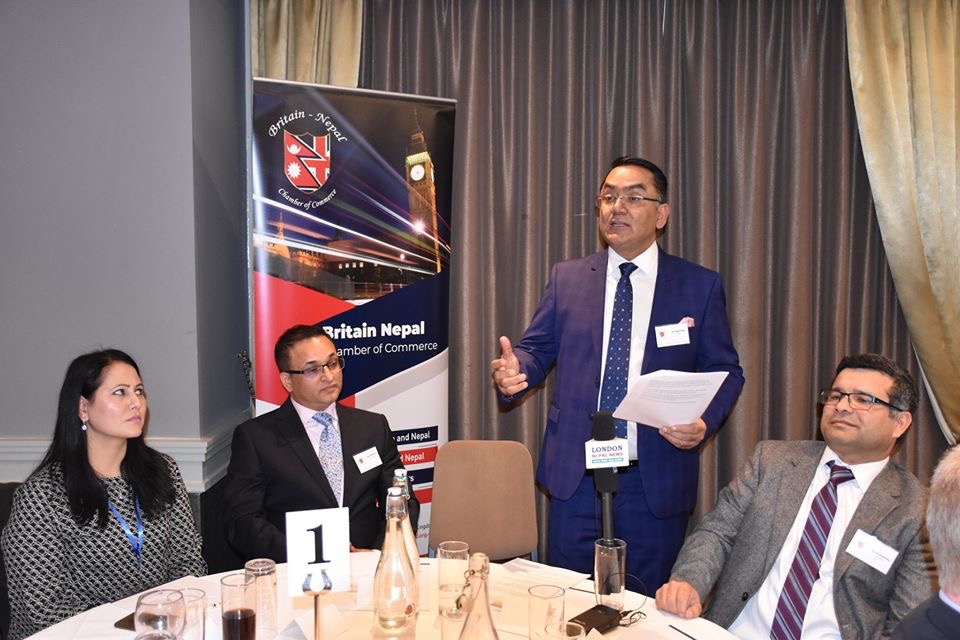 Photo : Shiva Bhandari
Nearly 60 Nepali businesspersons and entrepreneurs based in the UK took part at the "Business Growth Strategy and Business Health-check seminar" organised at the London Hilton Hotel, Hanger Lane on Wednesday evening.
Renowned business consultant, Charlie McClelland, delivered  a presentation on the importance of  strategic move for businesses and its benefit. During the program, he also offered free health check of businesses.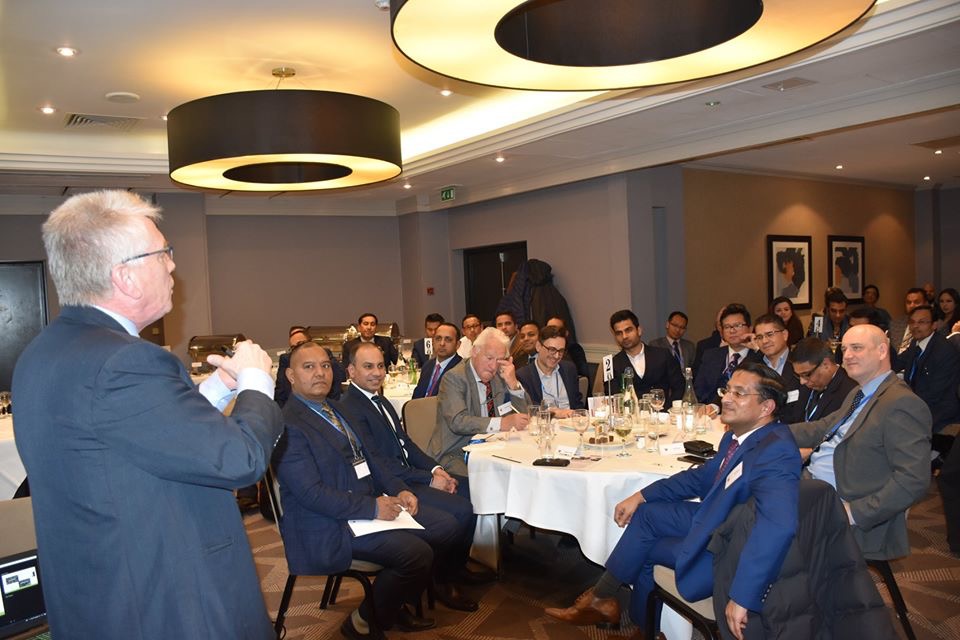 Similarly, Saroj Sapkpta FCCA, delivered a presentation regarding taxation. He explained issues related to double taxation and taxation system of the United Kingdom was explained in his presentation.
Vices Chair of BNCC, Biraj Bhatta, informed about the activities and efforts of the organisation.
President of the BNCC, Dr Kapil Rijal,  introduced both the speakers at the event and answered questions put forward by members of the audience. He also said that the BNCCI is lobbying with the governments of the U.K. and Nepal to sign the Bilateral Investment Promotion and Protection Agreement (BIPPA) to promote investment between the two countries.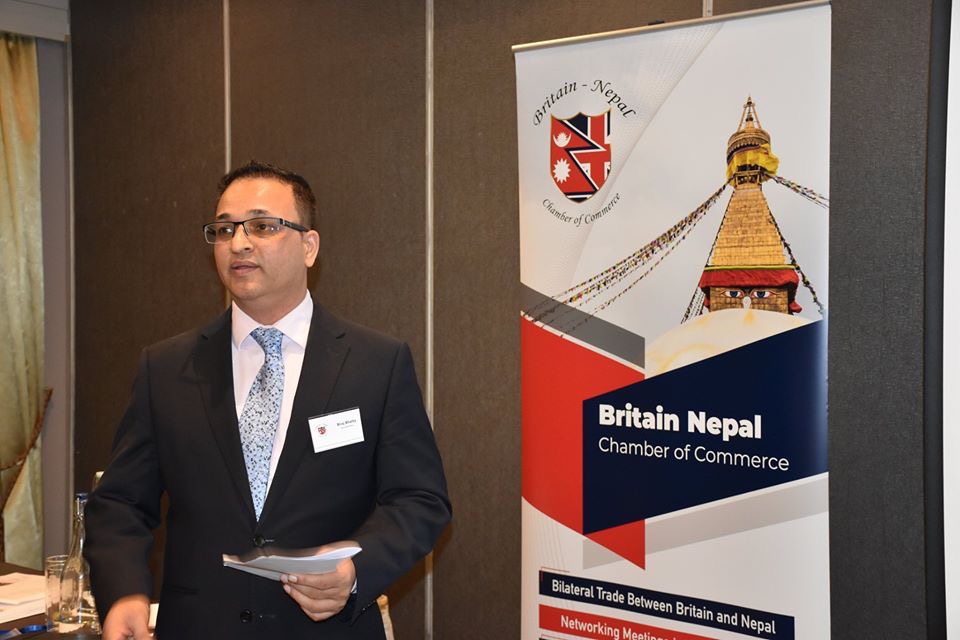 CEO of the BNCC, Richard Pelly, thanked all the participants and announced that the Chamber would be organising more such events in the future for the benefit of the members.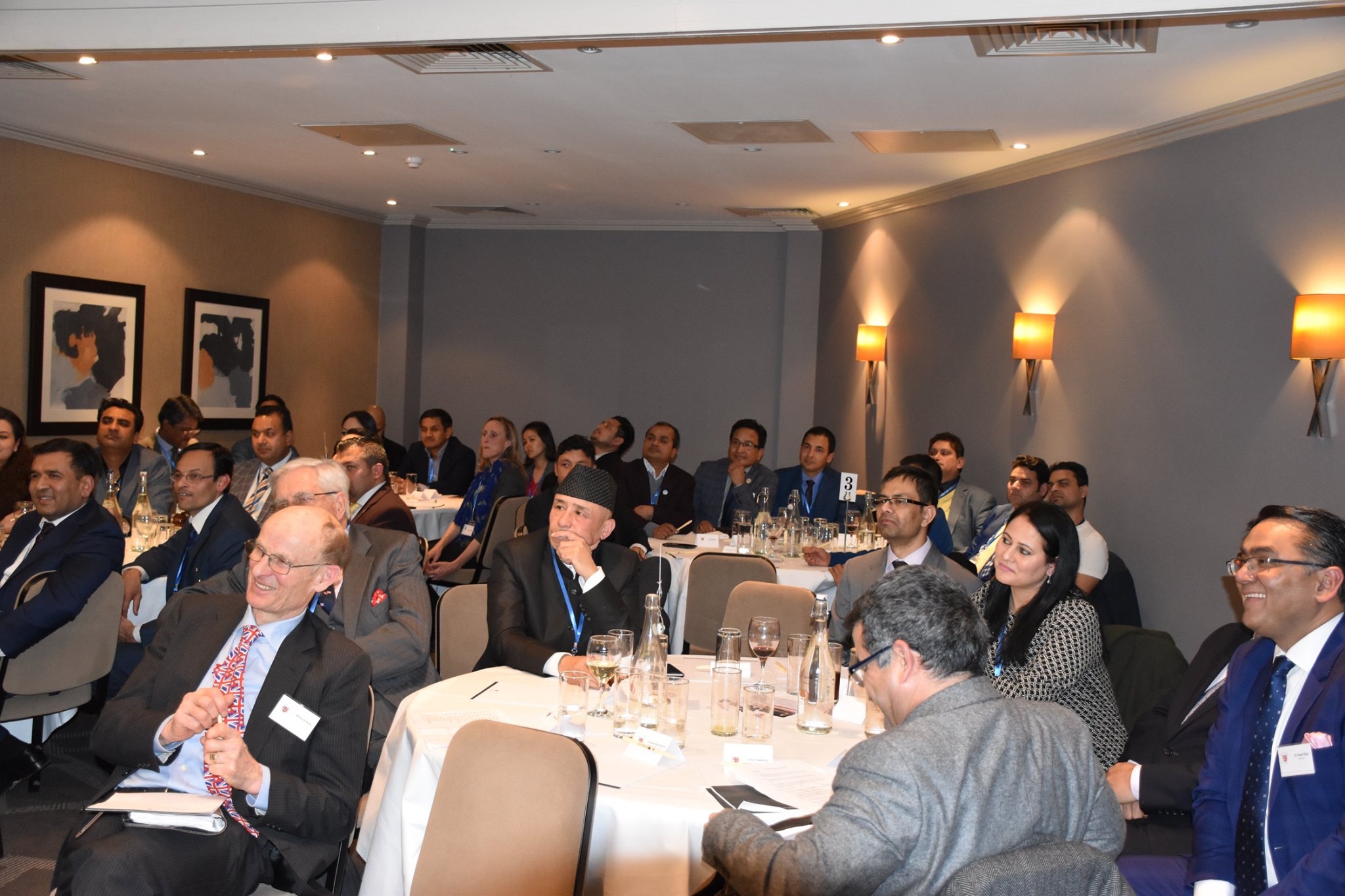 Distinguished guests including former Vice President of the NRNA ICC and Chairman of the Holy Cow Group, Kul Acharya; NRNA DRC, Krishna Timalsina , President of the NRNA UK  England State Council, Deepak Shrestha, entrepreneur Krishna Bhatta and members of media, attended the event.
Video of the program :
बेलायती तथा नेपाली व्यवसायीहरुको एउटा संगठन ब्रिटेन नेपाल च्याम्बर अफ कमर्स (बिएनसीसी) ले गर्‍यो ब्यापार सेमीनार हेर्नुहोस् लाईभ !!!

Slået op af London Nepal News i Onsdag den 12. februar 2020