Ex Gurkhas halt their protest programme — for now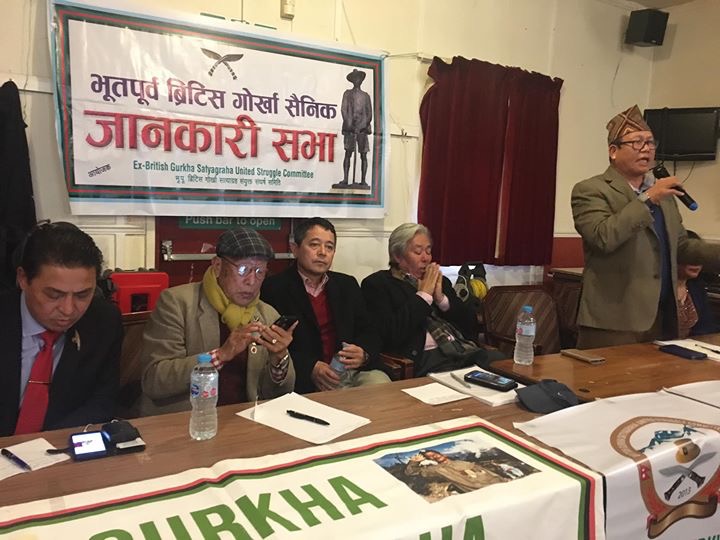 London – An organisation of the ex-Gurkha soldiers of the British Army has halted its ongoing protest programme after the Nepal government wrote a formal letter to the British government regarding their demands.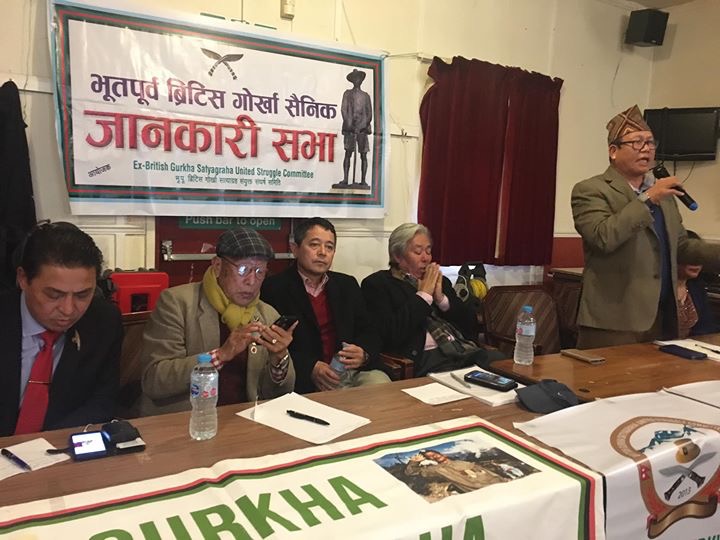 Gurkha Satyagraha Joint Struggle Committee (GSJSC) UK, one of the organisations of ex Gurkhas, has said it will halt all its protest programmes until May 2020.
Addressing a meeting of Gurkha veterans in London on Friday, one of the conveners of the Gurkha Satyagraha Movement, Gyan Raj Rai said they had decided to halt the protest programme for now so as to give time to both the governments to resolve the issue.
"We see this as a positive development. But if both the governments fail to address our demands, we will resume our protests again" said Mr Rai.
The 13-point demands put forward by the GSJSC include equal pension and benefits for Gurkha veterans and compensation to Gurkha veterans who were made redundant from the British Army without pension, among others.
The GSJSC had warned to launch a fresh protest if both the governments did not form a high-level committee to address their demands. They had even threatened to stop Gurkha recruitment from Nepal if their demands were not met.
The Government of Nepal (GON) has not made public the contents of the letter written to the UK government through British embassy in Kathmandu.
Meanwhile, the BBC Nepali reported that they have seen the copy of the letter in which the GON has  called upon the British government to formally review the 1947 tripartite treaty among Nepal, India and Great Britain that formalised recruitment of Gurkhas into the British Army.
In a letter sent to the British embassy in Kathmandu on 12 February 2020, Nepal's Foreign Ministry said that Prime Minister K P Oli had raised the issue with British Prime Minister  during their meeting in London in June last year. The Ministry has also asked the embassy to convey concerns of the Nepal government's "pertaining to grievances of Gurkha veterans," the news report said.
Earlier, talking to Republica daily published from Kathmandu, newly appointed British ambassador to Nepal, Mrs Nicola Politt, said that (the British government) will not be able to fulfill all of the demands of the Gurkhas.  "Some of them, for example, a demand for retrospective pension increases, are simply not possible to address because it will open up demand by other UK public servants and the British public servants to go back to 1948 for retrospective increases to all of their pensions. That's not something the British government can afford financially," she added.
https://www.southasiatime.com/2020/02/04/pensions-for-the-gurkhas-are-very-fair-ambassador-politt/
The British started recruiting Gurkhas in their army more than 200-years-ago but signed the 1947 treaty just before India's independence.