Britain's new post-Brexit blue passports will be given to applicants from next month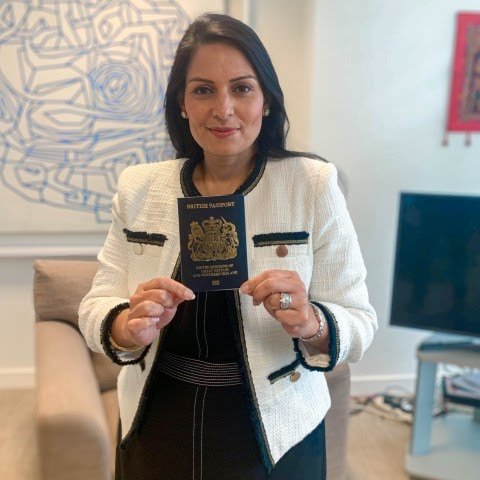 London— The first blue British passports for nearly 30 years will be issued next month, the Home Office has said.
The current burgundy design is being replaced, following the UK's departure from the European Union.
The first new passports will be issued from the beginning of March, and by mid-2020 all new passports will be blue, the Government anticipates, BBC reported.
Immigration minister Brandon Lewis claimed that the blue passports will "symbolise our national identity" and will be "one of the most secure travel documents in the world, with a raft of new security measures to protect against fraud and forgery".
The new coloured documents could be ready as early as March, but the Home Office plans to use up stock of the burgundy documents until then.
Blue passports were used in the UK from 1921 until 1988, when members of the then European Economic Community agreed to harmonise designs.