SAARC video call on Covid-19 at 5 pm today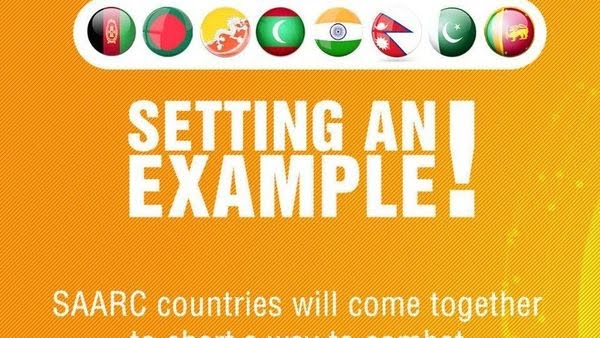 Kathmandu — Indian Prime Minister Narendra  Modi reached out to the eight-member regional grouping on Friday and pitched for a video conference among the leaders of the South Asian Association for Regional Cooperation (SAARC) to chalk out a strong strategy to combat coronavirus outbreak.
Timely action for a healthier planet.

Tomorrow at 5 PM, leaders of SAARC nations will discuss, via conferencing, a roadmap to fight the challenge of COVID-19 Novel Coronavirus.

I am confident that our coming together will lead to effective outcomes and benefit our citizens.

— Narendra Modi (@narendramodi) March 14, 2020
The SAARC nations will chalk out a joint strategy to fight coronavirus, said MEA spokesperson Raveesh Kumar, Livemint reported.

Pakistan responded positively to Modi's proposal, saying it was ready to participate in the conference, acknowledging that coordinated efforts were needed to minimise the threat posed by the deadly coronavirus.

Modi's suggestion was backed by all member states of SAARC.

All the leaders of the grouping welcomed the Prime Minister's proposal.