Coronavirus cases jump 665 in a day and a boy, 18, 'with health issues' becomes UK's YOUNGEST death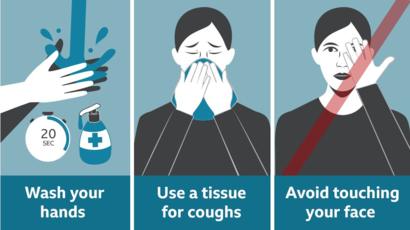 London — Thirty-seven people – aged between 18 and 102 – have died after testing positive for coronavirus in England bringing the total there to 257, NHS England said.
18-year-old with Covid-19 has become the youngest victim of the coronavirus sweeping the UK, the NHS announced on Sunday.
The teenager, who is said to have had underlying health conditions, passed away at the University Hospital Coventry and Warwickshire.
Across the UK the death toll currently stands at 281 and nearly 6,000 people have tested positive for the disease.
All those who died were in vulnerable groups including with underlying conditions, the NHS said. They included five deaths at Frimley Health NHS Foundation Trust, four at St. Georges University Hospitals NHS Foundation Trust, and four at Croydon Health NHS Trust.
Wales recorded a further seven new deaths, with the previous figure standing at 240. Scotland later reported an additional three deaths. It comes as 5,683 people tested positive for Covid-19 in the UK. Confirmed case numbers rose by 665 in a day, Metro reports.
The Government has ruled out shutting off the capital entirely and preventing traffic in and out of the city. It is still possible to travel, the Telegraph reports.
Emergency legislation has been tabled in Parliament to give the Government the power to restrict individuals and businesses more than it usually could.
Across the world :
– Australia has unveiled a 66.4 billion Australian dollar (£33 billion) stimulus package in a bid to ward off a recession and safeguard employment from the coronavirus pandemic.
– The Chinese city of Wuhan, where the global pandemic was first detected, went a fourth consecutive day on Sunday without reporting any new or suspected cases of the virus.
– China reported 46 new cases over the previous 24 hours, 45 of them coming from overseas. The health ministry did not say where the domestic case was found.
– Tokyo 2020 organisers have started drafting possible plans to delay the Olympics this summer, according to Reuters. This is despite the Japanese government's insistence that postponement is not an option.
– Hundreds of millions of Indians stayed indoors on Sunday, heeding Prime Minister Narendra Modi's appeal to citizens to self-isolate as authorities battled to contain the fast-spreading epidemic.