Indian PM announces 21-day lockdown to stop the spread of Corona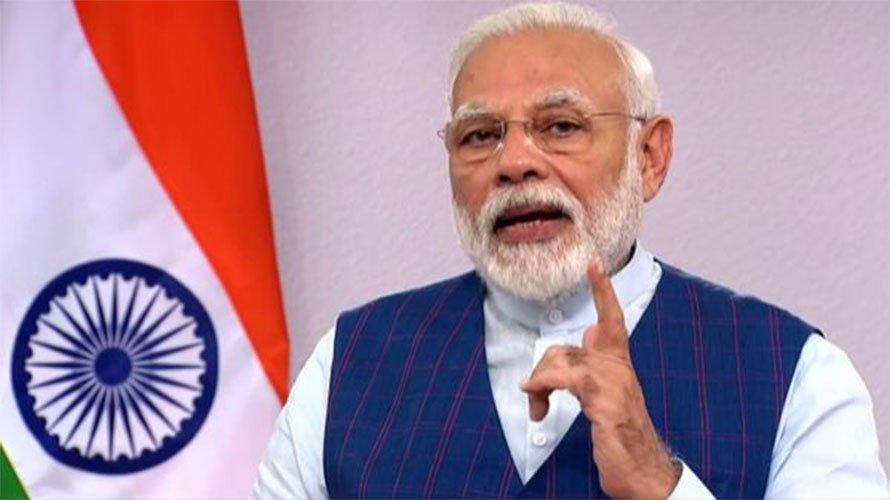 London– Indian Prime Minister Narendra Modi has announced that a three-week-long complete lockdown across the country will be enforced from midnight Sunday in a bid to stop the spread of deadly coronavirus.
In a televised address to the nation on Sunday evening, premier Modi said his government had to take this drastic step to protect people's lives.
My fellow citizens,

THERE IS ABSOLUTELY NO NEED TO PANIC.

Essential commodities, medicines etc. would be available. Centre and various state governments will work in close coordination to ensure this.

Together, we will fight COVID-19 and create a healthier India.

Jai Hind!

— Narendra Modi (@narendramodi) March 24, 2020
He also announced IRs 15,000 crore fund to develop health care facilities and infrastructure across the country.
"Health experts are saying that the only way to combat this disease is social distancing. There is no other way to prevent the spread of the coronavirus," said Mr Modi adding, " Some people are in this delusion that this social distancing is only for affected patients. It is for everyone in your family, the country including the prime minister."
Mr Modi assured that all steps will be taken by the central and state governments to ensure supply of essential items. List of essential services remains unchanged since the March 22nd 'Janta Curfew,' he said.
All essential services will continue and remain functional, he said.
"I have requested all states that health services should be first priority in this situation," said Mr Modi.
The Indian premier's announcement has come as officials announced that the number of confirmed cases in India has crossed 500 mark with ten deaths.
Talking to CNN last week, chief scientist with the World Health Organisation (WHO), Soumya Swaminathan, said that India had taken all the necessary steps to prepare for the virus, and had been communicating well with the public.
"Having said that, of course, we always have to prepare for a worse outcome," Swaminathan said. "It's better to be over-prepared and to be over-cautious than to be caught off guard."
Analysts, however, say imposing a total lockdown on a country of 1.3 billion people won't be easy. They have also warned of severe economic consequences of the decision especially upon people belonging to the poor and marginalised communities.