UK death toll rises above 32,000 overtaken Italy as worst-hit European country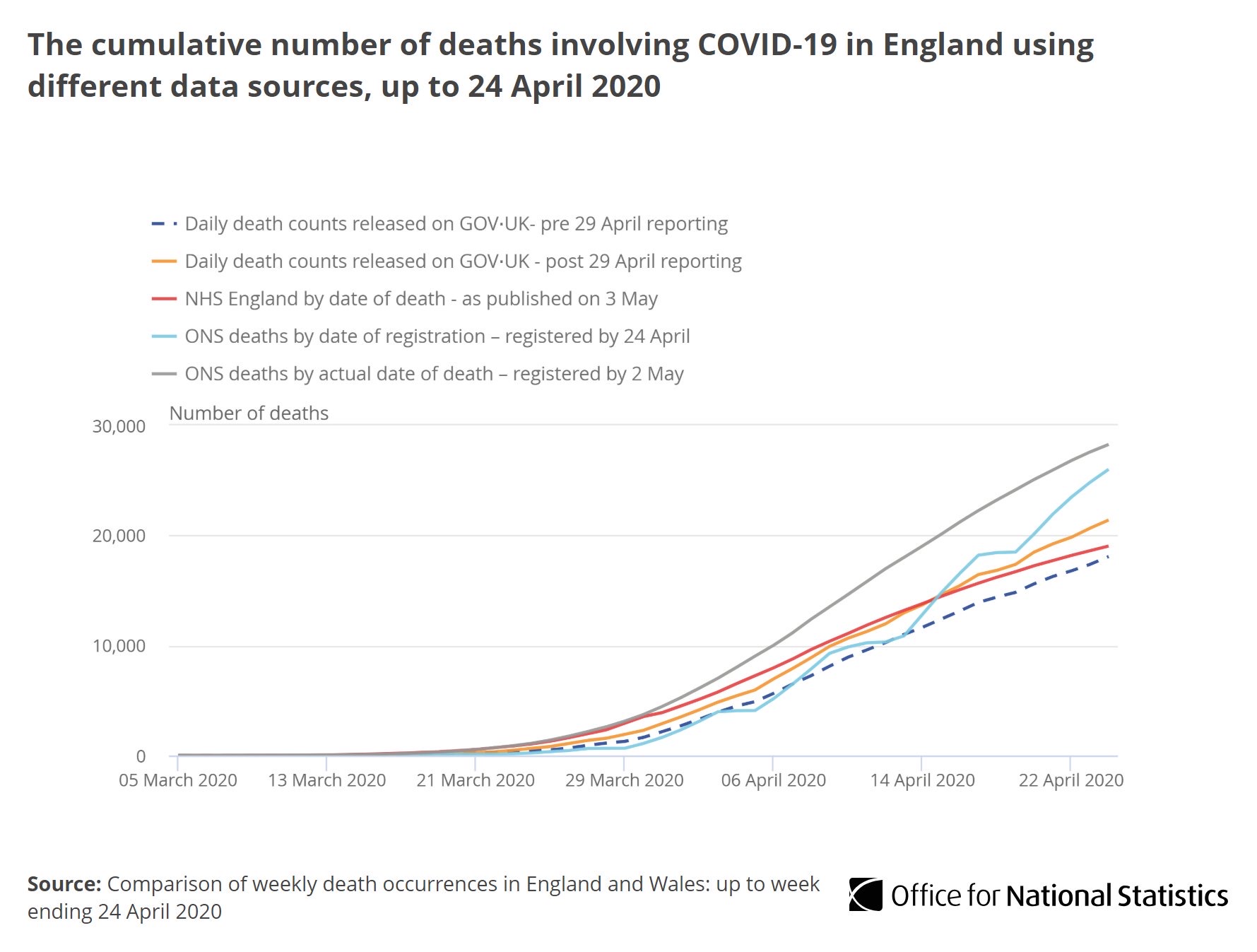 London — The UK has now suffered the worst coronavirus death toll in Europe, ahead of Italy, and ranks behind only the US in the world.
The Office for National Statistics's (ONS) head of health analysis and life events division Nick Stripe said 30,000 deaths had taken place in the UK where COVID-19 was mentioned on the death certificate.
The ONS published its latest figures on Tuesday morning.
They show there were 29,710 deaths involving COVID-19 in England and Wales up to 24 April, aol writes.
Lots of comment about the UK having the highest death toll in Europe. International comparisons are incredibly difficult to do and will be for some time to come.

UK death registrations data is the fastest, most frequent and most in depth than any other stats agency.

1/n

— Nick Stripe (@NickStripe_ONS) May 5, 2020
In that same period, the Department of Health reported on 22,173 deaths, meanings the ONS figures are 34% higher. ONS figures include all mentions of COVID-19 on the death certificate, including where it was suspected.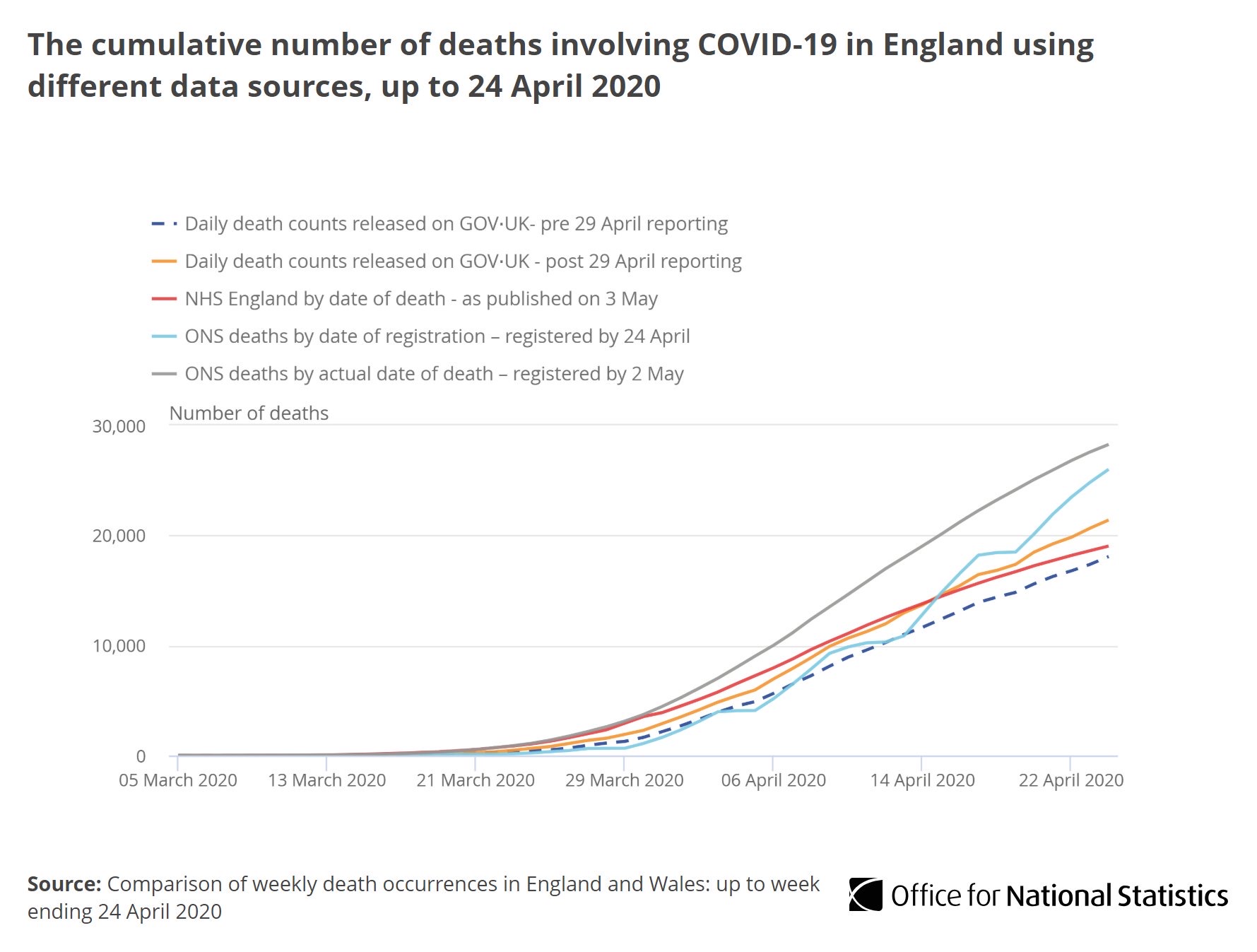 Matt Hancock said 190,584 people have now tested positive for coronavirus. The figures followed a further 229 deaths in hospitals across the UK yesterday, which was the lowest daily increase for five weeks.
Of the hospital deaths, England recorded another 204 deaths, Wales another 14, Scotland another five and Northern Ireland another six.
Government to bring Contract tracing app   
According to BBC , Millions in the UK will soon be asked to monitor their movements, to limit the spread of coronavirus.
The trial of a "test, track and trace" programme is starting on the Isle of Wight. Residents will be asked to download a smartphone app designed to quickly trace recent contacts of anyone with the virus.
If it's successful, a nationwide programme will be rolled out within weeks.
Contact tracing is used to slow down the spread of infectious outbreaks.
When someone gets coronavirus everyone they have been in prolonged contact with will be tracked down and potentially asked to self-isolate.
Phoning or emailing the friends and family of coronavirus patients is one way of contact tracing
This can be combined with a location-tracking mobile app, to pick up others they have been in contact with, for example on public transport.