Pandemic could see 14,000 fewer students from east Asia, UK Universities to face £460m loss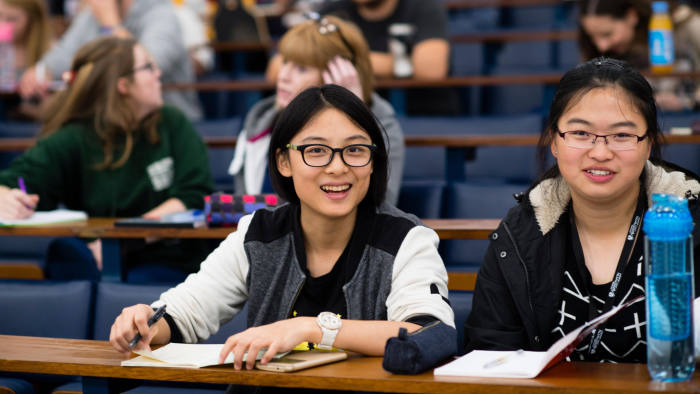 London — Universities in UK  have been told to expect a sharp fall in the number of new international students coming next year, including a loss of up to £460m in income from students from east Asia.
A new survey of international students by the British Council has found that nearly 14,000 fewer students from eight countries – including China, Singapore and Malaysia – are likely to come to the UK in 2020/21 in the wake of the coronavirus pandemic.
The decline of 20% in students from east Asia would amount to a 12% fall in overall international student numbers, causing a £460m loss of income from tuition and living expenses such as accommodation, The Guardian has reported.
But many foreign students said they would not bother travelling abroad to study if their degree were online
Of those questioned by QS, 40% said they were not at all interested and 20% said they were only slightly interested.
The report said that 77% would expect a discount as a result, the Daily Mail writes.
It comes as British universities could face a funding shortfall of at least £463million after nearly one in three students from East Asia have indicated they are likely to delay or cancel their overseas study plans this year.
Nearly 14,000 fewer new students from East Asia could enrol at UK campuses this academic year compared to 2018-19 amid the Covid-19 pandemic, a report from the British Council estimated.
To combat the funding crisis facing Higher Education institutions, the government announced a £2.6billion financial support package last month, including £100million for research.
The support package – which will be an early payment of tuition fees – comes alongside the government managing admissions and putting a cap on student numbers.
Despite the rescue package, domestic students will still have to pay the full £9,250 fee this year even if they do not go onto campus, use any facilities and are taught purely online.