NRNA UK protests against encroachment of Nepali territory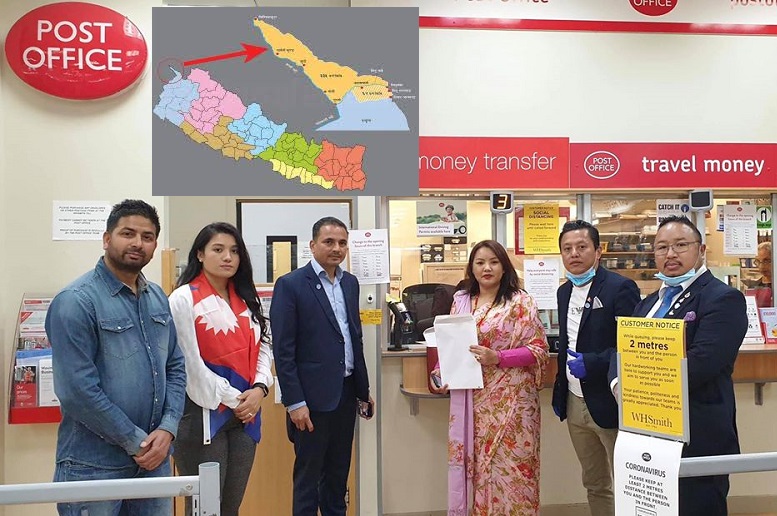 London — Non-Resident Nepali Association  UK chapter has sent a memorandum to the Indian High Commission in London against alleged encroachment of Nepali territory by India.
Office bearers of the NRNA UK maintained physical distance while sending the memorandum by post from the Aldershot post office.
"Instead of taking the diplomatic initiation to resolve the dispute in the border India has constructed the link road on Nepal's sovereign land, hence as a diaspora Nepali organisation we urge the Government of India to step back and resolve the problem through the diplomatic mechanism," Mrs Poonam Gurung, President of NRNA, UK said.
The government of India published a map in October last year showing Lipulek , Kalapani , and Limpiyadhura as Indian territory. "As a neighbor with close socio-cultural affinities, we urge India to show its big heart and consider the border issue on the basis of Sugauli treaty and other historic facts," said Phadindra Bhattarai, General Secretary of the NRNA UK.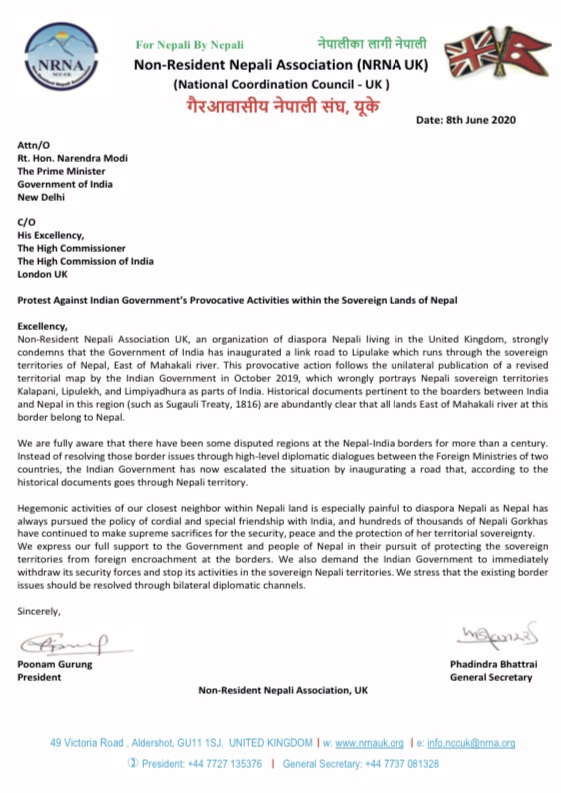 A similar memorandum was posted by the NRNA UK branches;  Scotland, Wales, Midland, and Northern Ireland to the government of India through the Indian High Commission.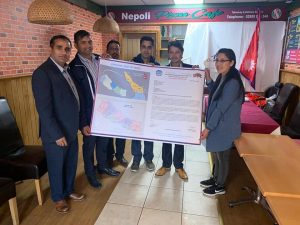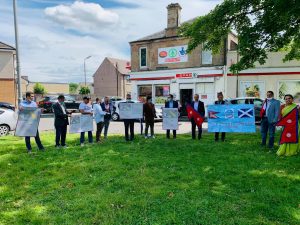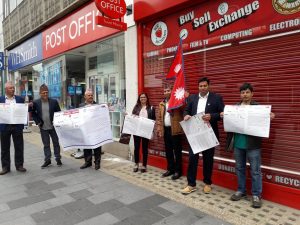 Various Nepali diaspora organizations have protested against the alleged encroachment of Nepali territory by India and have sent a memorandum to Indian diplomatic missions around the world.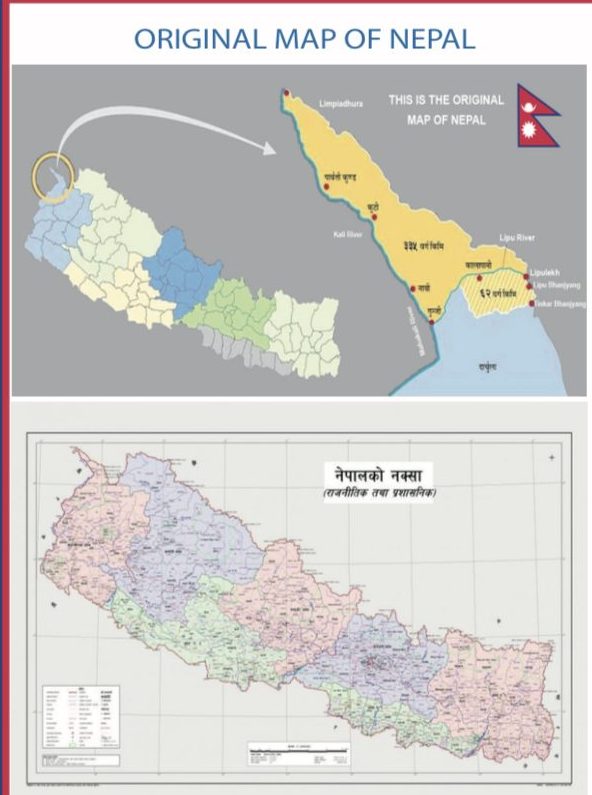 Photo : NRNA UK.