Noted Indian poet Rahat Indori passes away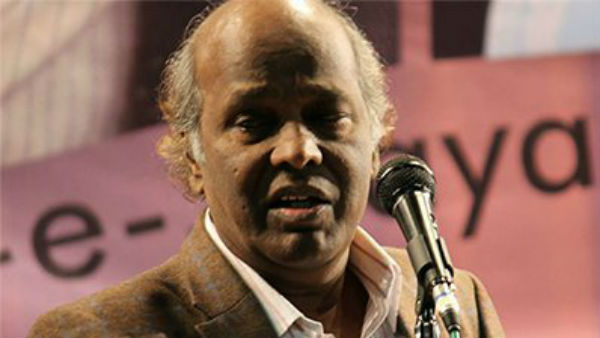 London– Noted Indian poet Rahat Indori, who had tested positive for coronavirus, passed away at a hospital in Indore city of India on Tuesday.
The 70-year-old famous poet and Shayar, passed away after suffering two heart attacks, reports said quoting doctors treating him.
"He suffered two heart attacks today and could not be saved. He was admitted to hospital on Sunday, after testing positive for Covid-19. He had 60% pneumonia," Hindustan Times newspaper quoted Dr Vinod Bhandari of Sri Aurobindo Hospital as saying.
The Urdu poet, who belonged to Indore, garnered recognition for giving a different dimension to delivery of Urdu poetry with his unique style and won acclaim for this in India and abroad, the report said.
He was shifted to private medical college Sri Aurobindo Institute of Medical Sciences (SAIMS), Indore's teaching hospital on Sunday where he tested positive for coronavirus disease (Covid-19) on Monday, as per hospital administration.
Indori often called upon marginalised and people from minority communities to fight for their rights.
Former President Mukherjee in a 'critical condition'
Meawnhile, former Indian President Pranab Mukherjee, who was admitted to an army hospital in Delhi, has not shown any improvement in his health post the surgery, said the hospital treating him on Tuesday.
" (Mr) Mukherjee's health condition continues to remain critical at Army Hospital (R&R) Delhi Cantt. The former President who underwent lifesaving emergency surgery for brain clot on 10 August has not shown any improvement and his health status has worsened. He remains on ventilatory support," said the hospital in a medical bulletin released on Tuesday evening.
Mukherjee, 84, had announced on Twitter on Monday that he had tested positive for the coronavirus disease.