A Daughter of An Indian Hindu mum and Jamaican father to become the first female VP of USA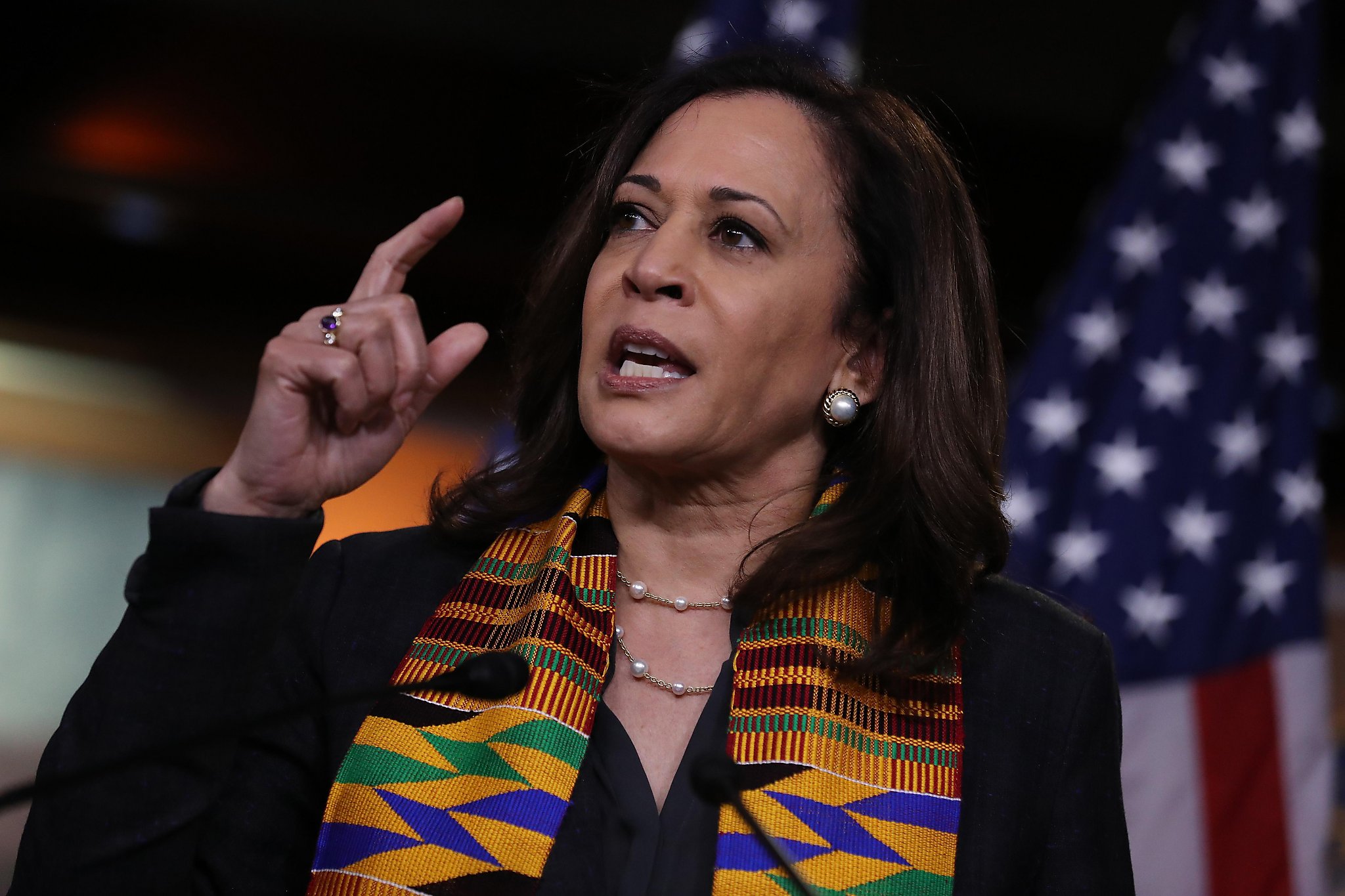 London — Kamala Harris the Senator of  California is set to become the first female vice president in American history, according to projections from the Associated Press.
This means the U.S. will not only see its first female vice president, but also the first Black female vice-president.
Joe Biden won a narrow victory over incumbent Donald Trump on Saturday, according to the Associated Press, putting the Democrat in line to become the 46th president of the United States.
About Harris
Harris, 55, was born in Oakland, California. She is the daughter of two immigrants.
Her mother, Shymala Gopalan-Harris — a cancer researcher — was born in India. Her father, Donald Harris, immigrated to the U.S. from Jamaica to study economics. The two met as graduate students at the University of California, Berkeley.
Her name, Kamala, means "lotus" in Sanskrit, and is another name for the Hindu goddess Lakshmi. She visited India multiple times as a girl and got to know her relatives there.
But because her parents divorced when she was 7, she also grew up in Oakland and Berkeley attending predominantly Black churches. Her downstairs neighbor, Regina Shelton, often took Kamala and her sister, Maya, to Oakland's 23rd Avenue Church of God in Oakland.
Harris spent most of her early life in California, but she and her younger sister Maya briefly attended high school in Canada after their mother accepted a research position at Jewish General Hospital and a teaching job at McGill University in Montreal.
After high school, Harris attended Howard University before earning her law degree at the University of California, Hastings College of the Law.
From 2003 to 2011, Harris served as the District Attorney in San Francisco.
In 2010, Harris became the first Black woman to be elected the Attorney General of California. She was re-elected in 2014.
In 2016, Harris ran for the U.S. Senate and come becoming California's third female senator. She is also the second Black woman in history to be elected to the U.S. Senate.
Harris launched her presidential campaign in early 2019 with the slogan "Kamala Harris For the People," a reference to her courtroom work.
And during several debates, Kamala set her sights on Biden, attacking the former vice-president for his record on issues of race, the Global News writes.
However, Harris suspended her campaign in early December, citing financial troubles.
A few months later, she announced she would be endorsing Biden.
"Joe has empathy, he has a proven track record of leadership and more than ever before we need a president of the United States who understands who the people are, sees them where they are, and has a genuine desire to help and knows how to fight to get us where we need to be," Harris said at an event for Biden earlier this summer.