New Haweli of Byfleet supporting local schools during the pandemic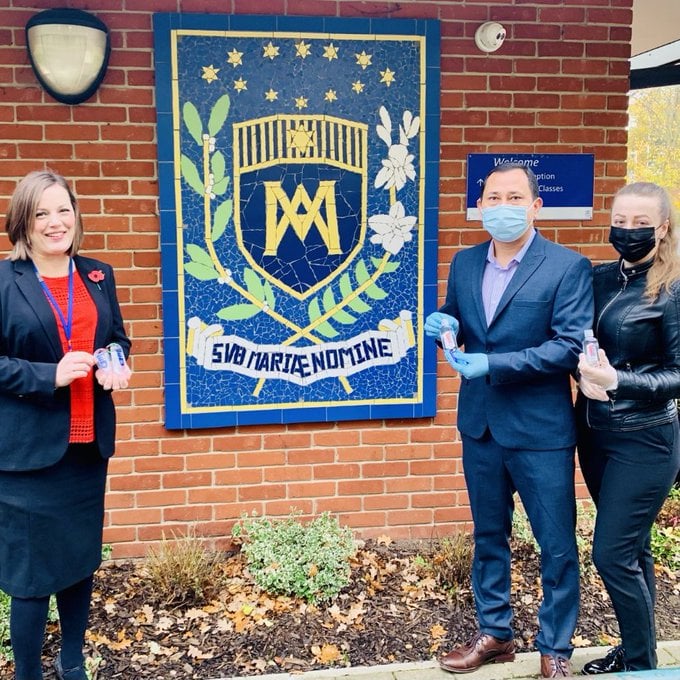 London – Many fine dining restaurants in the UK are facing difficulties due to the impact of Covid-19 and the ongoing second lockdown crisis. Regardless of the British government's support through various financial and the 'Eat Out to Help Out' scheme, the hospitality sector is trying to survive and also contribute to the community in whateverway possible.
Many takeaway restaurants have been making substantial support to the economy by saving some jobs and tax contributions during such a hard time.  Some of the restaurants are even trying to support local community through various charitable activities during the pandemic.
New Haweli restaurant, operated by a British Asian foodpreneur, is one of them doing commendable job during the pandemic. The restaurant which is situated at West Byfleet is actively involved to collect charitable funds and supporting local organisations from time to time.
The restaurant offered complimentary meals to the workplace of NHS staff every weekend during the first lockdown. Even after the first lockdown, the restaurant supported a few charitable causes of the local community.  Recently, the restaurant contributed 5k pieces of customized bottles of sanitizer to local schools in the community.  The sanitizer kits were provided to some schools of the community including West Byfleet Infant School, West Byfleet Junior School, Playford primary school, The Marist Catholic Primary School, and St. Mary's Primary School of Byfleet.  Kits including sanitizers were provided to teachers, staff and students of the school.
"It is our pleasure and privilege to support local schools of our community," Sunil Khadka, Managing director of the restaurant, told SAT.
Khadka is  Vice President of Non-Residential Nepalese Association UK and also active in the local community being associated with different charitable organisations. Khadka provided spare rooms of his house and food to university students affected by the pandemic during the first lockdown.