Online course to teach women to sew Asian Shalwar Kameez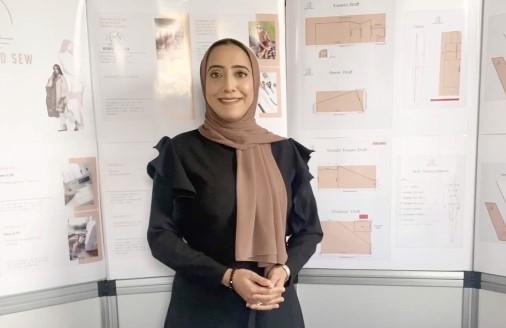 London — A  mum from Bolton has launched a new online course which helps users to create their very own Shalwar Kameez.
The Shalwar Kameez is the Asian style dress commonly worn by both men and women in the Asian community, the Bolton news writes.
Mum-of-two Rizwana Matadar, said she came up with the idea in the hope of inspiring people to rediscover the lost art of dress making.
Her new online course named 'Because I said Sew' can also can be downloaded as an app and helps users make female Shalwar Kameez outfits.
Rizwana said, "At the beginning of lockdown I had a lot of time on my hands to sit and reflect generally and I realised that a lot of our unique Asian culture has gone.
"The days where we actually go out and buy fabric and take them to a tailor to sew are long forgotten.
"In my day everyone wore clothes that were sewn and tailored."
"Many young people are engrossed in phones and i-pads and I thought this would be a great way of encouraging people to learn a new skill."
"You will be still be surprised how some families are still sewing.
"Then, we have a lot of people who want to learn how to sew but just don't know how to get into it.
Rizwana felt modest Asian-style dresses were easily available, meaning these skills passed down from generation just evaporated almost overnight.
"The modules start at beginner level and are jammed packed full of video tutorials of pattern cutting and sewing making the whole process simple and easy.
"I have included bonus lessons and cheat sheets to help you in your journey.
"This is an online course where you will go through all the lessons from the comfort of your own home in your own time.
"This is also the first ever Shalwar Kameez programme to be taught online."
The Shalwar Kameez course is designed to be completed in seven weeks, with modules such as 'How to take measurements'; 'How to cut out the kameez'; 'Introduction to the sewing machine' ; 'Sewing together the full kameez'; 'How to draft out the shalwar'; 'How to sew up the shalwar' and 'How to Cut and Sew a straight trouser'.
Rizwana said she was now in process of working with a charity in Pakistan to advance her work.
"It is great way of encouraging local communities to learn a new skill which can help benefit others," she said.
To fine out more click here