Indian Foreign Secretary Shringla to visit Nepal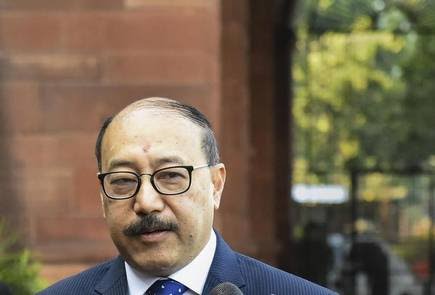 New Delhi — Foreign Secretary of India Mr.  Harsh Shringla will have  an official visit to Kathmandu on November 26-27.
The various Indian media state tha this is "courtesy" visit, the first since Mr. Shringla took over as Foreign Secretary in January last, and was not meant to formally discuss the contentious border issue.
The sources said India was responding to a "reach out" by Prime Minister KP Sharma Oli, when he called his Indian counterpart Narendra Modi on August 15.
"The [Foreign Secretary's] visit is in keeping with the tradition of regular high-level exchanges between the two countries and the priority India attaches to its relations with Nepal. During the visit, Foreign Secretary will meet his counterpart and other Nepalese dignitaries to discuss the wide-ranging bilateral cooperation between the two countries," the MEA said in a statement released simultaneously with the Ministry of Foreign Affairs (MoFA) in Kathmandu, the Hindu writes.