Manchester Museum receives Capital Kickstart grant from the British Govt's Culture Recovery Fund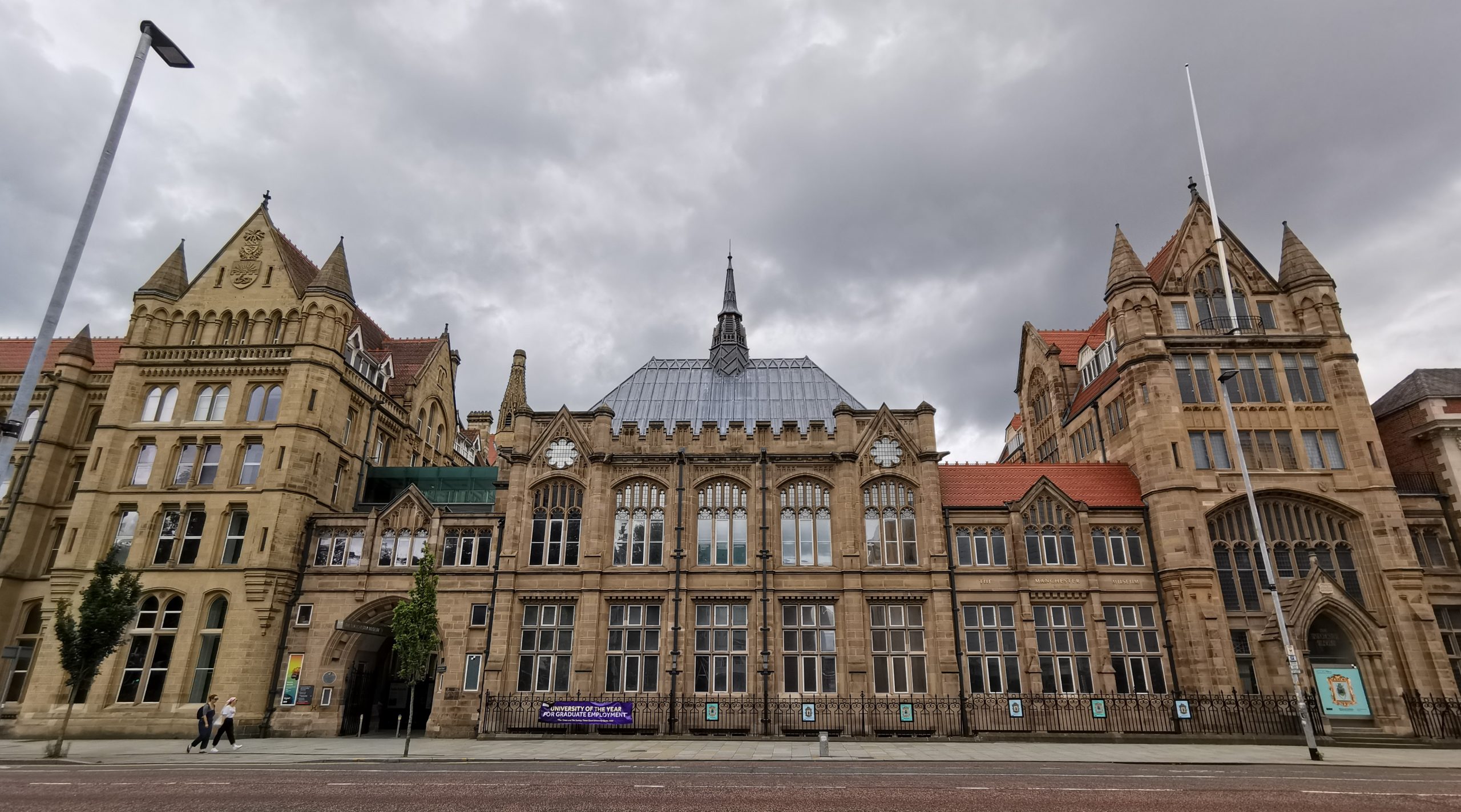 London — Manchester Museum, part of The University of Manchester, has been awarded a Capital Kickstart grant of £1,304,489 as part of the British Government's £1.57 billion Culture Recovery Fund, enabling the Museum to push forward with its hello future capital project despite the financial challenge caused by the Covid-19 crisis.
Manchester Museum is one of 74 organisations receiving grants totalling £58.9 million. The Capital Kickstart grants programme helps organisations cover costs added to capital projects such as building works, refurbishments, and large-scale equipment purchases by pandemic-related delays or fundraising shortfalls.
Hello future is Manchester Museum's transformational capital development, dedicated to establishing the UK's most inclusive, imaginative and caring museum. Scheduled to open in August 2022, the £13.5m project combines an ambitious, two-story new extension, with extensive redevelopment of existing areas, in order to create: a new Exhibition Hall dedicated to major temporary exhibitions and extraordinary projects; a flagship new South Asia Gallery – the first in the country to explore the stories, experiences and contributions of South Asian diaspora communities; The Lee Kai Hung Chinese Culture Gallery – building understanding and empathy between the UK and China; a new entrance and improved visitor facilities with a focus on inclusive, age-friendly and accessible design.
Having already commenced construction work on site in 2019, the new funding awarded now will be critical in enabling the Museum to overcome the financial challenges to the capital project caused by the pandemic; as well as incorporating new design considerations in response to Covid-19 and to support post-pandemic recovery; and ensuring even better facilities for our future visitors in the long-term, Museum officials said.
Manchester Museum's Director, Esme Ward, said, "We are thrilled to receive such tremendous support from the Capital Kickstart Fund. Undertaking such a major new capital building project as hello future is a hugely exciting privilege, but we have faced wide-ranging practical and financial challenges arising from the Covid-19 pandemic. This funding guarantees the long-term success of our plans. It means that we can remain fully on track to offer outstanding new facilities and experiences to our audiences; and ensure that, in the years ahead, the Museum can bring joy, inspiration and care to our communities, at a time when we all need it most."
Culture Secretary, Oliver Dowden, said, "This government promised it would be here for culture and today's announcement is proof we've kept our word. "The £1 billion invested so far through the Culture Recovery Fund has protected tens of thousands of jobs at cultural organisations across the UK, with more support still to come through a second round of applications. Today we're extending a huge helping hand to the crown jewels of UK culture – so that they can continue to inspire future generations all around the world."
Sir Nicholas Serota, Chair of Arts Council England said, "Today's announcement is another vital step in securing the future of England's cultural sector. Supporting capital projects will help to ensure that we maintain an innovative, sustainable cultural infrastructure that supports world class creative work, while the loans announced today will enable some of our largest and most prestigious cultural organisations to weather the effects of Covid-19 and reopen when it is safe to do so. The Arts Council is grateful to the Government for their support through the Culture Recovery Fund, and we are proud to support all the organisations receiving funding today."