Israel and Bhutan establish diplomatic relations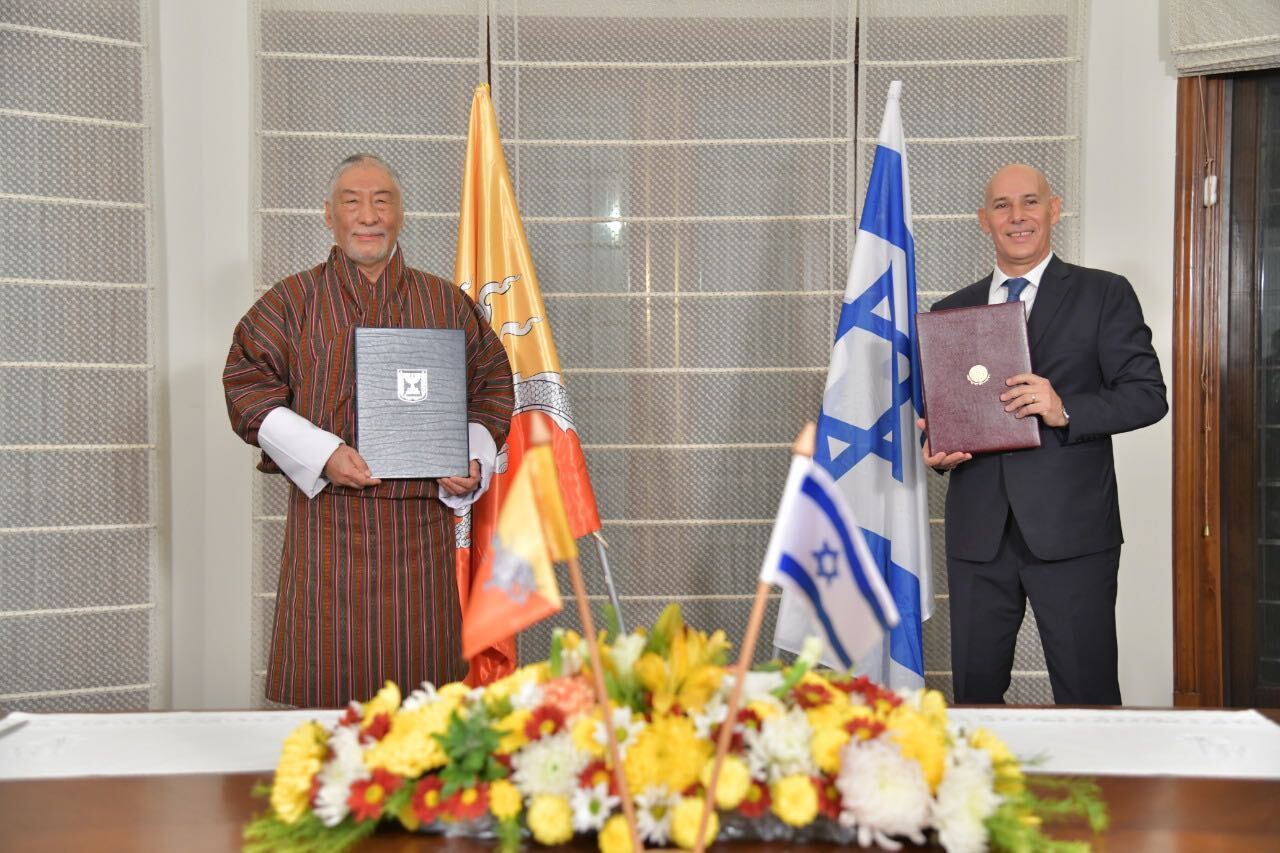 Israel and Bhutan have announced the establishment of full diplomatic relations between the two countries.
The agreement on Saturday will "open the path to greater cooperation and further strengthen relations" between Israel and the South Asian kingdom, according to a joint statement.
Israel's new relations with the relatively-isolated Himalayan nation did not appear to be related to its budding ties under US-sponsored accords with Arab and Muslim countries in the Middle East and Africa.
The agreement follows several years of secret contacts between Israel and Bhutan with the aim of establishing relations, Israel's Ministry of Foreign Affairs said in a statement, Aljazeera writes.
"Israel's circle of recognition is growing and expanding," said Israeli Foreign Minister Gabi Ashkenazi.
"The establishment of relations between us and the Kingdom of Bhutan will serve as another milestone in deepening Israel's ties in Asia."
Israeli Prime Minister Benjamin Netanyahu welcomed the deal, writing on Twitter that it is an "additional fruit of the peace agreements".
He added that Israel was in contact with more countries to normalise relations.
Saturday's announcement comes days after Morocco agreed to normalise relations with Israel, the fourth Arab state to do so since August.
A signing ceremony was held between the Israeli and Bhutanese ambassadors to India on Saturday, the foreign ministry said. The countries agreed to formulate a joint work plan in the areas of water management, agriculture, healthcare and other areas, it added.
Ron Malka, the Israeli Ambassador to India, called the agreement a "historic day" for his country.
"This agreement will open up many more opportunities for cooperation for the benefit of both our peoples," Malka said on Twitter.
The photographs he posted showed officials from the two countries signing documents and shaking hands with beaming smiles.
The remote Kingdom of Bhutan, a country of less than a million people, is wedged between giant neighbours China and India.
It is famous for its Gross National Happiness index, benchmarking itself on happiness instead of economic growth.
Bhutan has tried to shield itself from the downsides of globalisation, striving for Gross National Happiness over gross domestic product (GDP) growth, maintaining a carbon-negative economy and keeping tourist numbers down with a daily fee of $250 per visitor in high season.
While Bhutan is proud of its cultural and political independence, it also has diplomatic relations with some 50 countries.
Nepal was the first South Asian country to establish diplomatic relations with the Jewish State on June 1, 1960 and Prime Minister Bishweshwar Prasad Koirala was the first elected South Asian leader to be hosted by Israel's founding leader David Ben Gurion in 1960.