UK and EU agree Brexit trade deal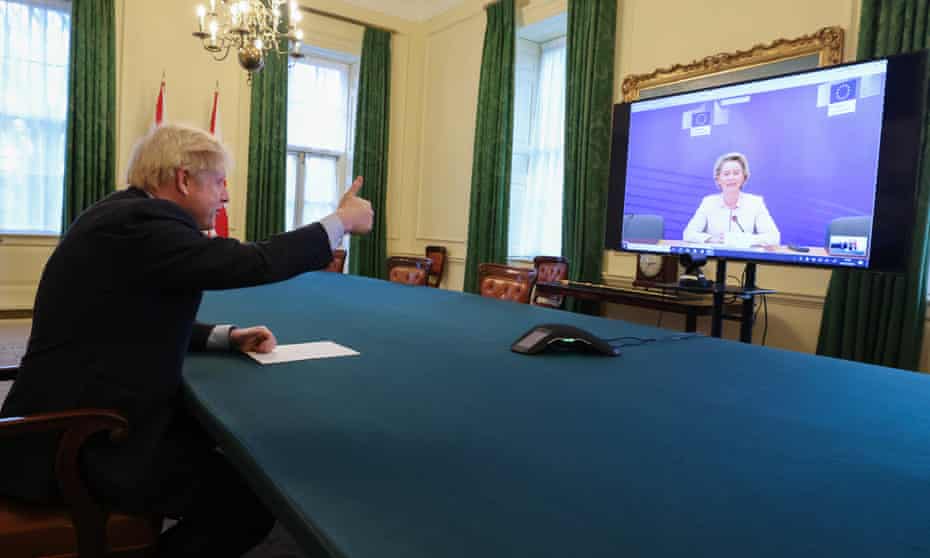 London — A historic deal on the UK's future trading and security relationship with the European Union has been struck on Christmas Eve, a week before the end of the Brexit transition period, triggering a victory cry from Downing Street and sombre reflection in Brussels.
As the country leaves the single market and customs union on 31 December, new arrangements allowing for tariff-free trade in goods and close police and judicial cooperation will come into force.
The announcement followed a final call between Boris Johnson in Downing Street and the European commission president, Ursula von der Leyen, in her Berlaymont headquarters in Brussels – at least the fifth such call over the last 24 hours.
The trade agreement – running to 2,000 pages – is unprecedented in scope, containing provisions on subjects ranging from civil nuclear cooperation and energy interconnections to fishing and aviation.
A No 10 spokesperson said: "The deal is done. Everything that the British public was promised during the 2016 referendum and in the general election last year is delivered by this deal, The Guragain writes.
"We have taken back control of our money, borders, laws, trade and our fishing waters. The deal is fantastic news for families and businesses in every part of the UK. We have signed the first free trade agreement based on zero tariffs and zero quotas that has ever been achieved."
Johnson tweeted a picture of himself with both thumbs up.