A short film, Guilt – Covid 19, released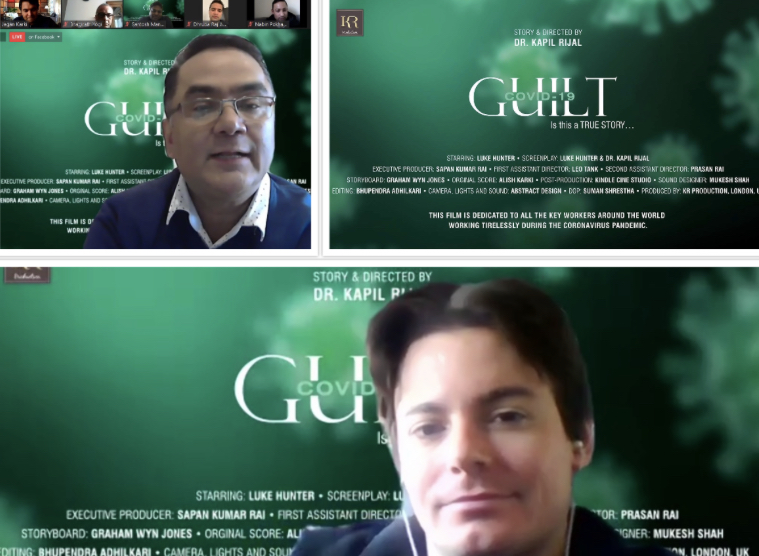 London — A UK-based production company, KR Productions, has released a short movie with a view to raise awareness regarding the Covid-19.
The eight-minute-long  movie titled "Guilt – Covid 19" is produced and directed by Dr. Kapil Rijal. A popular British actor, Luke Hunter, has performed the starring role in the movie.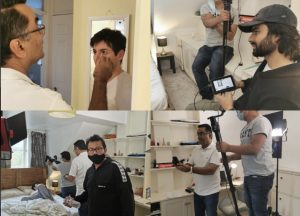 Addressing a virtual press meet on Saturday, Dr Rijal said the main aim of producing the movie was to raise awareness regarding the Covid-19.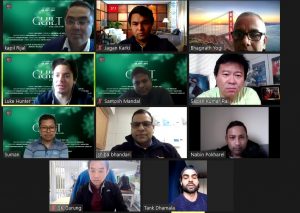 "At a time when we are in the middle of the lockdown and the Covid-19 is taking a heavy toll, we wanted to let our audience, especially young people, to know that they should behave responsibly and should be careful not to transmit the virus to senior members in the family," said Dr Rijal.
"We have honestly tried to portray the emotions of a teenager during the time of Covid," he added. "The second goal is to fundraise for the key workers," Dr. Rijal said.
Dr Rijal is a senior dentist, an entrepreneur, movie producer and a director. He is the son of a wel- known Nepali gyanaecologist and popular song writer, Dr. Bhola Rijal.
Executive producer of the movie, Sapan Kumar Rai, thanked actors, prodution team and all suporters for their hard work. He said the production process was slightly delayed due to the Covid-19 and that they fully observed safety measures during the production process.
The storyboard of the movie was done by Graham Wyn Jones.  The movie tries to convey a key message that 'irresponsible behaviour' of young people could be fatal for their own family members. In the movie, a teenager regrets for passing the deadly virus to his grandmother after attending a party with his friends. The movie shows his guilt when his grandmother is hospitalised and finally succumbs to the virus.
Dr Rijal said that he aims to fundraise by showcasing the move and support  key workers affected by the Covid-19 in the UK and Nepal.
A popular model and actor Leo Tank (Tanka Hamal), worked as first assistant director while Prasan Rai worked as the second assistant director of the movie.