COVID has worsened inequality even as the rich thrive: Oxfam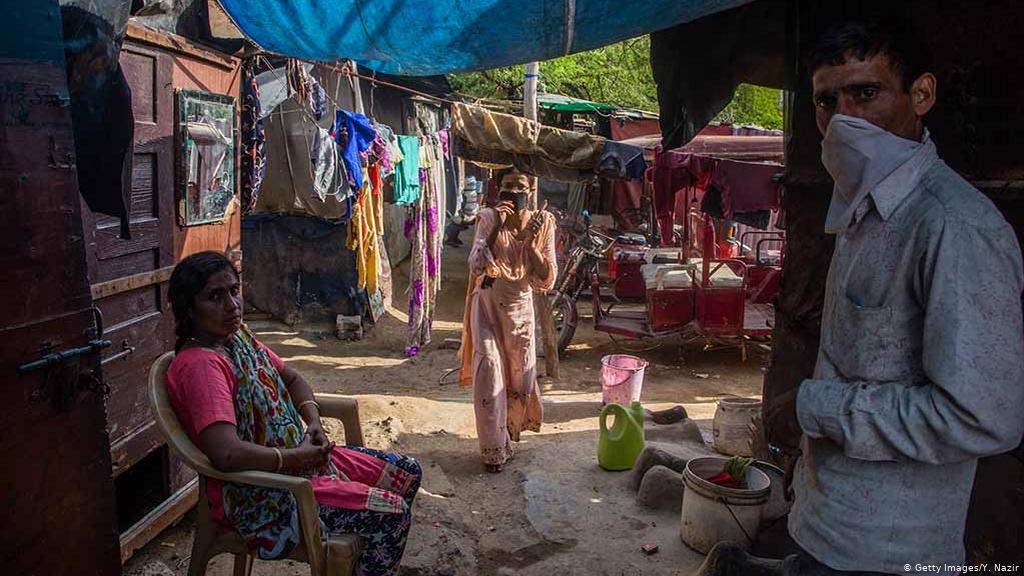 London — In the initial months of the pandemic, a stock market collapse saw the world's billionaires experience massive reductions in their wealth.
But this setback was short lived. Within nine months, the top 1,000 billionaires, mainly white men, had recovered all the wealth they had lost.
Conversely, it could take more than a decade for the world's poorest people to recover from the economic impacts of the pandemic.
That is the upshot of Oxfam's latest report, The Inequality Virus, which highlights how the coronavirus crisis has exacerbated inequality and deepened poverty around the world.
It found the pandemic had ushered in the worst job crisis in more than 90 years, with hundreds of millions of people now underemployed or out of work, the abc news writes.
The world's 10 richest men have seen their combined wealth increase by half a trillion dollars since the pandemic began — more than enough to pay for a COVID-19 vaccine for everyone and to ensure no-one is pushed into poverty by the pandemic.
In an Australian context, 31 billionaires have seen their fortunes increase by nearly $85 billion since pandemic was declared.
The report's release came as the World Economic Forum's Davos Agenda meetings kicked off on Monday under the theme A Crucial Year to Rebuild Trust.
World's billionaires increased wealth by $US3.9 trillion
After the global financial crisis in 2008, it took five years for billionaire wealth to return to its pre-crisis highs.
But this time around, with unprecedented support from global governments, the stock market has boomed, driving up billionaires' wealth, even while the real economy has faced the deepest recession in a century.
Income inequality to increase
In a survey of 295 economists from 79 countries, Oxfam found that 87 percent of respondents expected that income inequality in their country was either going to increase or strongly increase as a result of the pandemic. More than 50 percent of all respondents said gender inequality would likely or very likely increase; and more than two-thirds thought the same about racial inequality. Two-thirds of respondents also felt that their governments did not have a plan in place to combat inequality.
The pandemic has hurt people living in poverty far harder than the rich and has had particularly severe effects on women, Black people, Afro-descendants, Indigenous Peoples, and historically marginalised and oppressed communities around the world, the report said.
The pandemic also revealed that more than three billion people lacked access to healthcare and that three-quarters of workers had no social protections such as unemployment benefit or sick pay. In low- and lower-middle-income countries more than half of workers were in poverty despite having jobs, the report said.
In contrast, billionaires globally saw their wealth increase by $3.9 trillion between 18 March and 31 December 2020, the report said. Their total wealth now stands at $11.95 trillion, which is equivalent to the amount governments in the largest 20 developed and developing nations, or G20, have spent in response to the pandemic.
Just in India, for instance, billionaires saw their wealth increase by 35 percent in the four months from April through July even though the country was under a lockdown to prevent the spread of the coronavirus for most of that time, Oxfam said, based on data by Swiss bank UBS and consultancy firm PwC, Aljazeera writes.
Meanwhile, the world's 10 richest billionaires have collectively seen their wealth increase by $540bn over this period, Oxfam said.
At the same time, the pandemic saw hundreds of millions of people lose their jobs and face destitution and hunger. That "shock" is set to reverse the decline in global poverty that had been achieved in the past 20 years, the report said, adding, that in the past year the total number of people living in poverty is likely to have increased by between 200 million and 500 million.
"The number of people living in poverty might not return even to its pre-crisis level for over a decade," the report said, adding that the pandemic has exposed the fact that most people live on between $2 and $10 a day. ( Agencies )