Three month gap between Oxford/AstraZeneca vaccine doses increases efficacy compared to six weeks, study suggests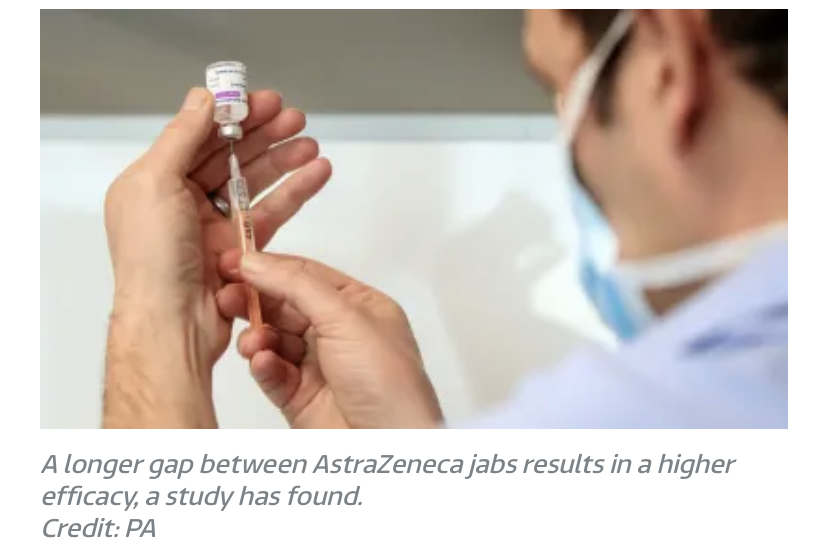 London — A new study published in the Lancelot journal suggests that an interval of three months between two doses of AstraZeneca Covid-19 vaccine might be more effective than a shorter gap.
The study analysed 24,422 participants the conclusion of which was that the vaccine efficacy after a single standard dose of vaccine from day 22 to day 90 after vaccination was 76·0 per cent.
"Our modelling analysis indicated that protection did not wane during this initial 3-month period." the study team said. "Similarly, antibody levels were maintained during this period with minimal waning by day 90 (geometric mean ratio)."
According to the study, in participants who received the two standard doses, the efficacy was higher in those with a longer prime-boost interval (vaccine efficacy 81·3 per cent at ≥12 weeks) than in those with a short interval (vaccine efficacy 55·1 per cent at <6 weeks).
These observations are supported by immunogenicity data that showed binding antibody responses more than two-fold higher after an interval of 12 or more weeks compared with an interval of less than 6 weeks in those who were aged 18–55 years.