Nepali restaurant delivers 100,000th free community meal since pandemic start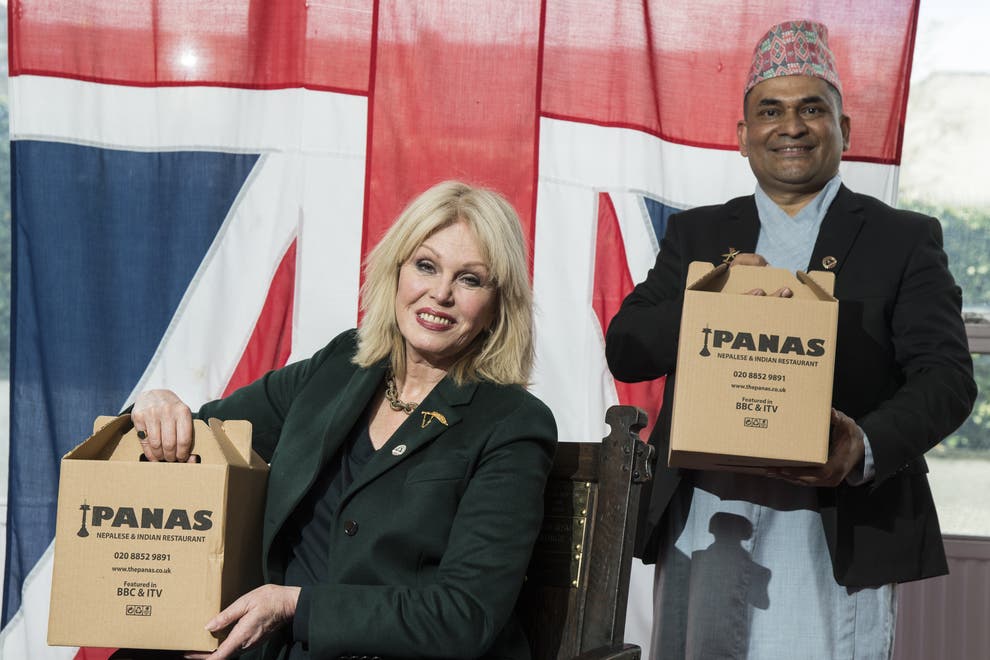 London — Actress Joanna Lumley visited  Nepalese restaurant Panas Gurkha in Lewisham, south London on Thursday.  The restaurant has been providing free meals to NHS staff and the homeless people during the coronavirus pandemic.
The restaurant is set to deliver the 100,000th free meal since the start of the outbreak to the Royal Artillery Barracks in Woolwich.
The owner of Panas Gurkha in Lewisham,  South London Mr. Sujan Katuwal started providing free meals to NHS workers, homeless shelters and community centres after being forced to shut the restaurant's doors during the first Covid lockdown last March.
Ms Lumley said: "To look out and help people who are terribly busy and simply won't have time to prepare food is such a generous and open-hearted thing to do, PA writes.
Lumley is one of the longest campaigners for the Gurkhas and UK's Nepalese community.
The restaurant has spent tens of thousands of pounds on the Panas Helping Hands project and earlier this year set up a crowdfunding page to help keep campaign going.
Mr Katuwal said it was "really special" to have had support from Ms. Lumley throughout.