British Asian Trust announces appointment of Dr Shikha Pitalia MBChB, MRCGP as Advisory Council Member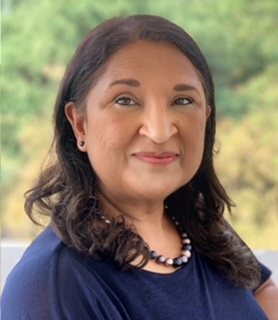 London — The British Asian Trust announced the appointment of Dr Shikha Pitalia, MBChB, MRCGP as the latest member of their Advisory Council in the UK. She joins Lord Zameer Choudrey CBE SI Pk (Bestway Group), Simon Arora (B&M Retail), Tom Singh OBE and others on the UK Advisory Council.
Dr Shikha Pitalia, is a health entrepreneur and is the founder of SSP Health, the largest provider of GP services in North West England, along with being Director of Pall Mall Medical, an independent organisation, providing private healthcare, diagnostics and cosmetic services in the UK.
Currently she is spearheading the COVID-19 vaccination programme, COVID-19-risk GP services and COVID-19 Sage GP services in Wigan, Greater Manchester. She managed the successful response and rollout of GP clinics and COVID-19-safe home visits for the 330,000 residents in the borough.
She has been honoured with the North West Inspiring Women Award and included in the list of Indian Influencers in Greater Manchester for her numerous achievements.
Her keen interest in philanthropic work started with her founding the SSP Health Charitable Trust in 2008 with plans in progress for a Chapter in India, with the aim of supporting the well-being and educational needs of abandoned children.
Amongst her other achievements are being Secretary of the British International Doctors' Association, Chair of the Wigan GP Alliance and a Non-Executive Director of the Swati Dance Company.
Richard Hawkes, Chief Executive of the British Asian Trust said: "We are delighted that Dr Shikha Pitalia has joined our Advisory Council. It is through the guidance of our Advisory Councils and our Board of Trustees, that we do all we can to be cost-effective, accountable and make the greatest possible impact with the funds entrusted to us."
The British Asian Trust is an International Development organisation that wants to see a South Asia that is prospering and fair for all. The work supports large-scale, sustainable solutions that enable poor and marginalised people to achieve their full potential. It was founded by His Royal Highness, The Prince of Wales and a group of visionary British Asians to deliver effective programmes to help tackle poverty and inequality in South Asia.