Virendra Sharma MP hosts Parliamentary meeting 102 years on from Jallianwala Bagh Massacre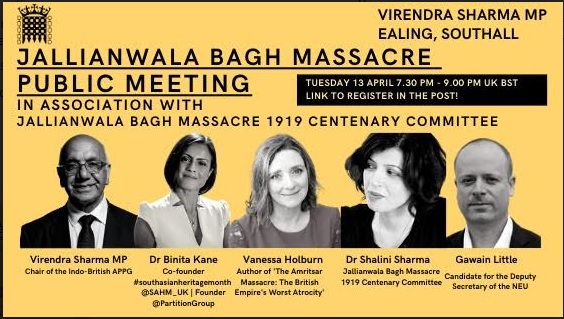 London — MP Virendra Sharma, the chair of Indo-British APPG  has scheduled to host a public meeting with MPs, Peers, campaigners and academics on the 13th of April on the commemoration of the 102nd  years of the Jallianwala Bagh massacre.
People are invited to join the discussion on the day, to listen to expert speakers and politicians discuss how the Jallianwala Bagh massacre still impacts the world today, a press note from MP Sharma reads.
Mr. Sharma MP will be hosting the meeting, and attendees will be joined by Dr Shalini Sharma from the Jallianwala Bagh Massacre 1919 Centenary Committee, Gawain Little from the NEU, Vanessa Holburn author of The Amritsar Massacre: The British Empire's Worst Atrocity, and Dr Binita Kane co-founder of South Asia Heritage Month.