British Indians raise their concerns to Parliament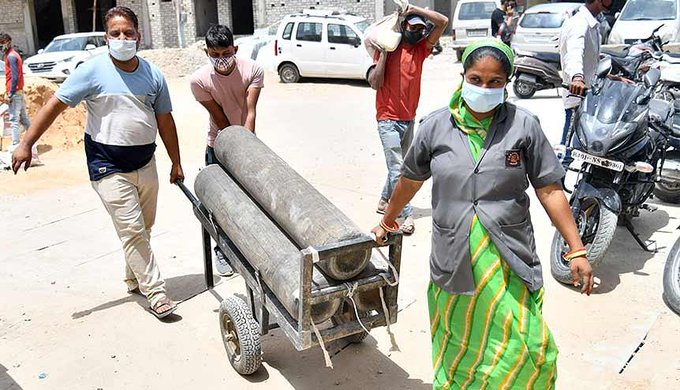 London–The Indo-British All-Party Parliamentary Group hosted The 1928 Institute, a think-tank led by academics from the University of Oxford, to brief on the COVID-19 crisis in India.
The group presented to Parliamentarians on:
i) Public health data: infection and death rate projections
ii) UK assistance: what the Government is going and what British Indians are doing
iii) Impact on British Indians: emotional distress yet comradery is developing
iv) British Indian plight: call for collaboration and assistance
The group used data from their seminal COVID Report which was published earlier this year to inform parliamentarians.
–       1 in 5 British Indians would not take a COVID-19 vaccine as they would rather their vaccine or dose was given to someone more vulnerable, including those in India.
The group also highlighted that British Indians may go to India to assist their relatives, many of whom are elderly. This humanitarian act will have repercussions in the UK as people return home. Thus, the UK must act swiftly and decisively, otherwise, risk additional virus strains being brought home.
"Good policymaking requires clear knowledge and understanding. The Indian diaspora in the UK is a rich tapestry committed to the best for society, but government and policymakers are letting them down with outdated and blanket assumptions. This report can fix that." Virendra Sharma, Chair of the Indo-British APPG  stated in the meeting. 
''British Indians are organising to support organisations and community groups to ensure they can send as much help and assistance to the people of India, where many have strong family ties. Not only is it our moral obligation to assist our close friend, India, but swift action may also mitigate the chance of COVID-19 strains permeating their way to our shores." Baroness Verma, Chair of UN Women (UK) stated. 
Kiran Kaur Manku, an academic at the University of Oxford and co-founder of the 1928 Institute stated that  "It is heart-breaking to see this preventable impact of the COVID-19 pandemic across India. It is particularly distressing for much of the Indian diaspora who, like myself, have lost loved ones and sacred prayers are denied due to the sheer volume of cremations. In this dire emergency, the UK has a responsibility to assist the plea of British Indians and Indians to mitigate the predicted daily death toll of 4,500 in mid-May. The Government needs to act immediately and provide resources such as oxygen cylinders and concentrators. It is imperative that any UK assistance is inclusive and appropriate, and many British Indian organisations are on hand to collaborate."