India: Tamil bride wears garland of golgappas in viral video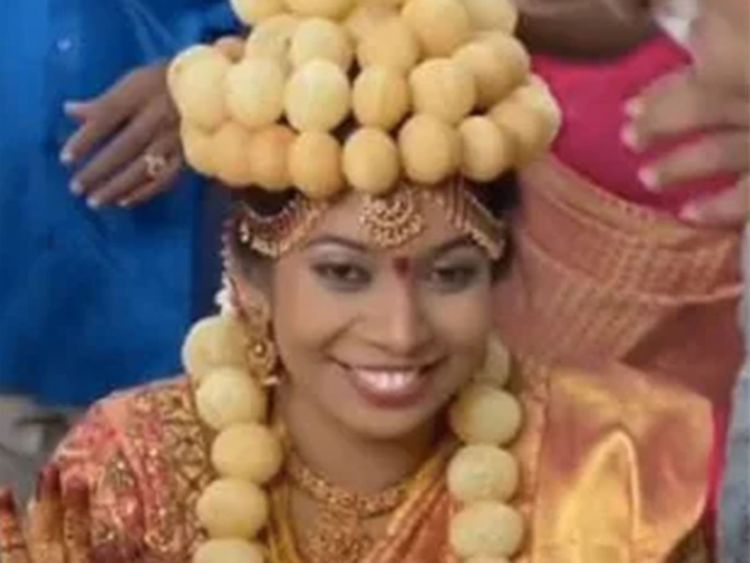 London — Food makes an essential part of Indian weddings or most of the ceremonies around the world for that matter. However, rarely has a bride worn her love for her favourite dish on her wedding day. But it seems an Indian bride was prepared to profess her love for the street food in a unique way on her special day. In an Instagram post shared by a make-up artist Arthi Balaji, a bride is seen participating in a wedding ritual game donning a garland of puris used in the famous chaat dish, Gol Gappas.
View this post on Instagram
The video also shows the bride Akshaya receiving a crown made of the puris as guests surround her to witness the ritual. The jovial bride is probably expressing her love for her favourite dish on the day of her wedding by wearing the crunchy street food staple item.