UK Minister for South Asia Lord Ahmad arrives in Uzbekistan for 2-day visit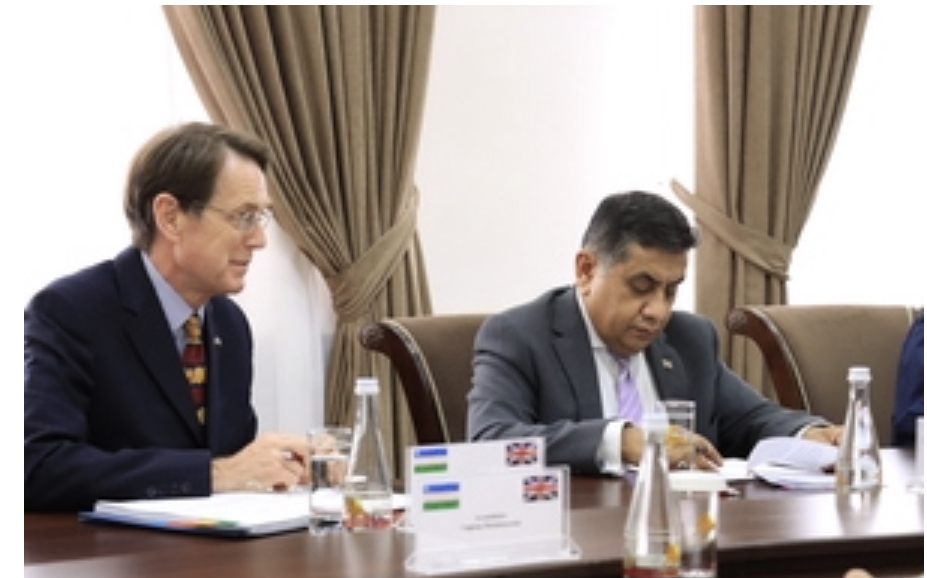 London —UK Minister for South Asia Lord Ahmad arrives in Uzbekistan for 2-day visit.
The purpose of his visit was primarily to participate in the international conference "Central and South Asia: Regional Connectivity. Challenges and Opportunities" and to hold talks on UK-Uzbekistan bilateral relations and UK support for Uzbekistan's ambitious reform process.
During the visit Lord Ahmad met high-level Uzbek officials including Minister of Foreign Affairs Abdulaziz Kamilov, Minister of Justice Ruslanbek Davletov, Chairperson of the Senate Tanzila Narbaeva, First Deputy Speaker of the Legislative Chamber and Director of the National Human Rights Centre Dr Akmal Saidov, Human Rights Ombudsman Feruza Eshmatova, Special Representative for Afghanistan, Ismatulla Irgashev.
Lord Ahmad also participated in Military Cooperation Plan signing ceremony at the Ministry of Defence and spoke at the plenary session of the Connectivity Conference.
In his speech, Lord Ahmad noted:
The focus of this conference on regional connectivity is of paramount importance. International coordination and regional cooperation form the backbone for secure, prosperous and sustainable development. The UK will do all it can to support in this effort…

We are proud to fund the Asia Regional Trade and Connectivity Programme and CASA 1000 – projects that are improving  cross-border infrastructure, creating jobs and new trading opportunities, reducing carbon emissions, and bringing a more reliable energy supply to millions of households and businesses across this incredible region.