MP Virendra Sharma visits Gurkha veterans, calls for pension parity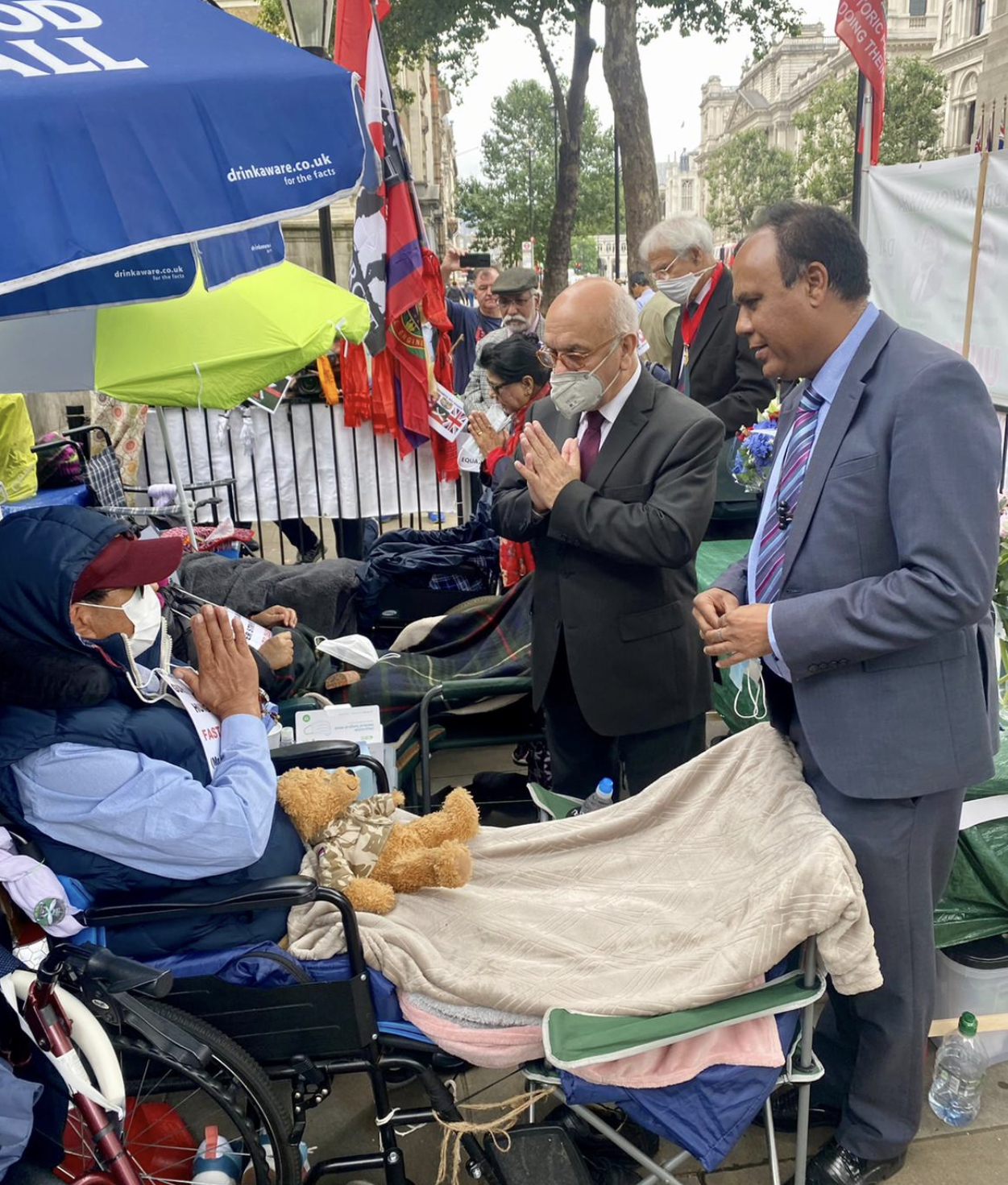 London – A veteran Labour Party MP, Virendra Sharma, has showed his strong support to the Gurkha community in their fight for equal pension rights.
Mr. Sharma visited the hunger strikers outside of 10 Downing Street on Friday and the Ministry of Defence, and expressed his solidarity.
The hunger strikers, led by prominent campaigner Gyanrai Rai, are calling for pension equality with other British Army veterans. The Gurkha Pension Scheme is designed for retirement in Nepal, where the cost of living is lower than in the United Kingdom, but many Gurkhas have chosen to retire in the UK.
As a result, many Gurkha veterans have experienced poverty and financial difficulty in retirement, despite their lengthy years of service and sacrifice in the UK armed forces. Campaigners have been fighting for justice for over two decades and while the previous Government made some concessions, Gurkha veterans are yet to be given full pension equality.
MP Sharma, who is also the Chair of All-Party Parliamentary Group, organised a cross-party letter to the Prime Minister, urging his intervention in this issue.
The letter, which has since been signed by dozens of parliamentarians, calls on the Government to find "a solution that leaves Gurkha veterans feeling valued, and their service recognised. Currently that is not the case."
"We write to ask you to meet Gyanraj Rai, Dhan Bahadur Gurung, and Pushpa Ghale Rana to discuss their concerns and the concerns of the thousands of veterans and tens of thousands that support their campaign".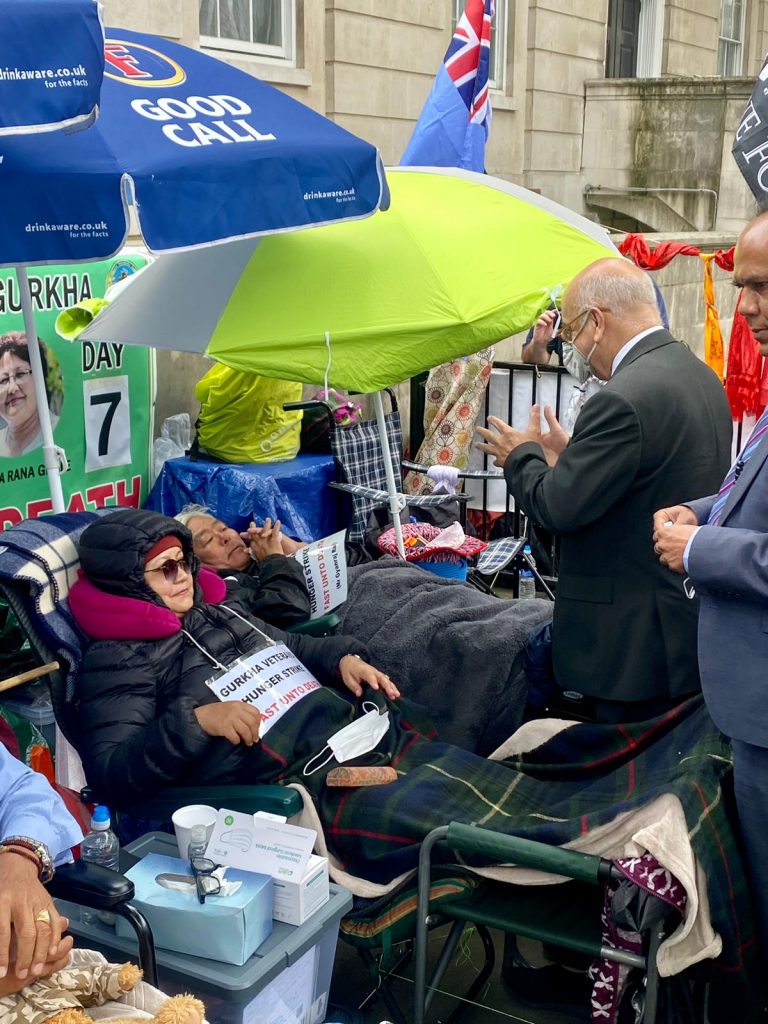 They have been demanding that governments of Nepal and the UK constitute a dialogue committee and also fix date and venue of the dialogue to address their long-running grievances. They have been saying that Gurkhas, who retired from the British Army prior to 1997, receive just one-third of the army pension their British comrades get.
"Gurkhas are truly an elite fighting force held in high esteem by the British Army and the public. Veterans such as Gyanraj and others have given everything for the defence and security of this country. Yet, what reward is there for their tremendous sacrifice?," Mr Sharma asked.
The Prime Minister and the Defence Secretary Ben Wallace must engage with the Gurkhas outside Downing Street, which could well save the lives of those on hunger strike. They must do the right thing and give the Gurkhas the pension equality they rightfully deserve," he added.
Principal Solicitor of Everest Law Solicitors, Raju Thapa, and other community leaders accompanied MP Sharma during the visit.