Nepal received 130,000 doses of the AstraZeneca vaccine form the United Kingdom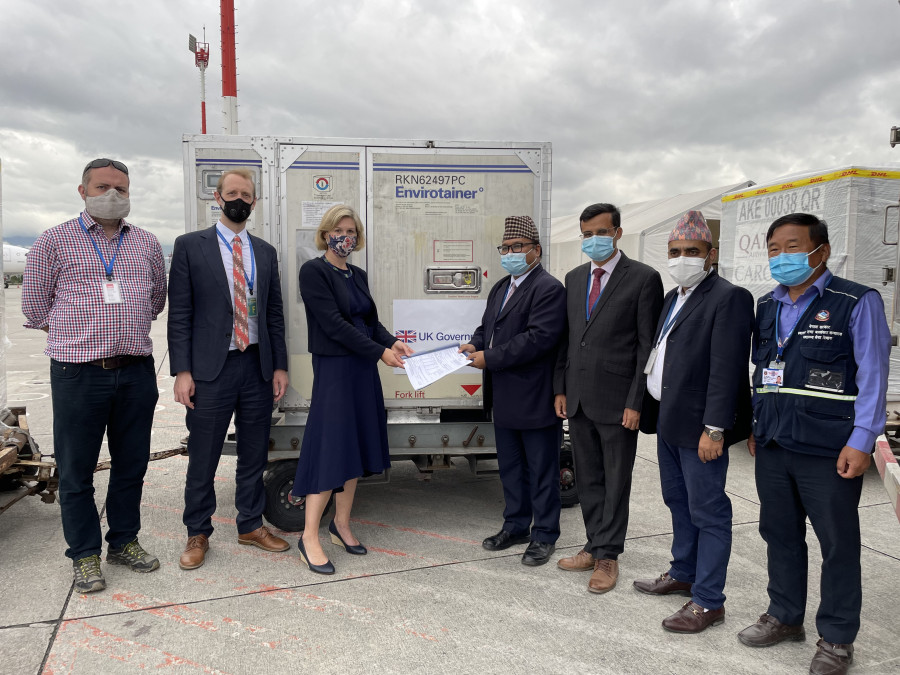 Kathmandu — Nepal on Thursday received around 130,000 doses of the AstraZeneca vaccine provided by the United Kingdom under grant assistance.
The British embassy in Kathmandu said on Thursday that 130,000 plus doses of the AstraZeneca vaccine were handed over to Nepal, as part of the United Kingdom's direct bilateral support.
"The vaccines were received by the Ministry of Health and Population's Chief Specialist Dr Dipendra Raman Singh and were driven straight from the airport to Teku Hospital, to be stored in cold storage and readied for distribution," said the embassy.
The vaccine support from the UK comes as a respite for Nepal that is struggling to scale up its vaccination drive against Covid-19.
"I am delighted to be here today at the airport in Kathmandu as over 130,000 AstraZeneca vaccine doses donated to Nepal by the UK have just arrived in Nepal," the statement quoted British ambassador to Nepal Nicola Pollitt as saying after the vaccine handover. "The UK is Nepal's oldest friend, with a strong partnership that has lasted for more than two hundred years. We have been supporting the Nepali people to fight this pandemic."