Greenwich Gurkhas celebrate Dashain festival in London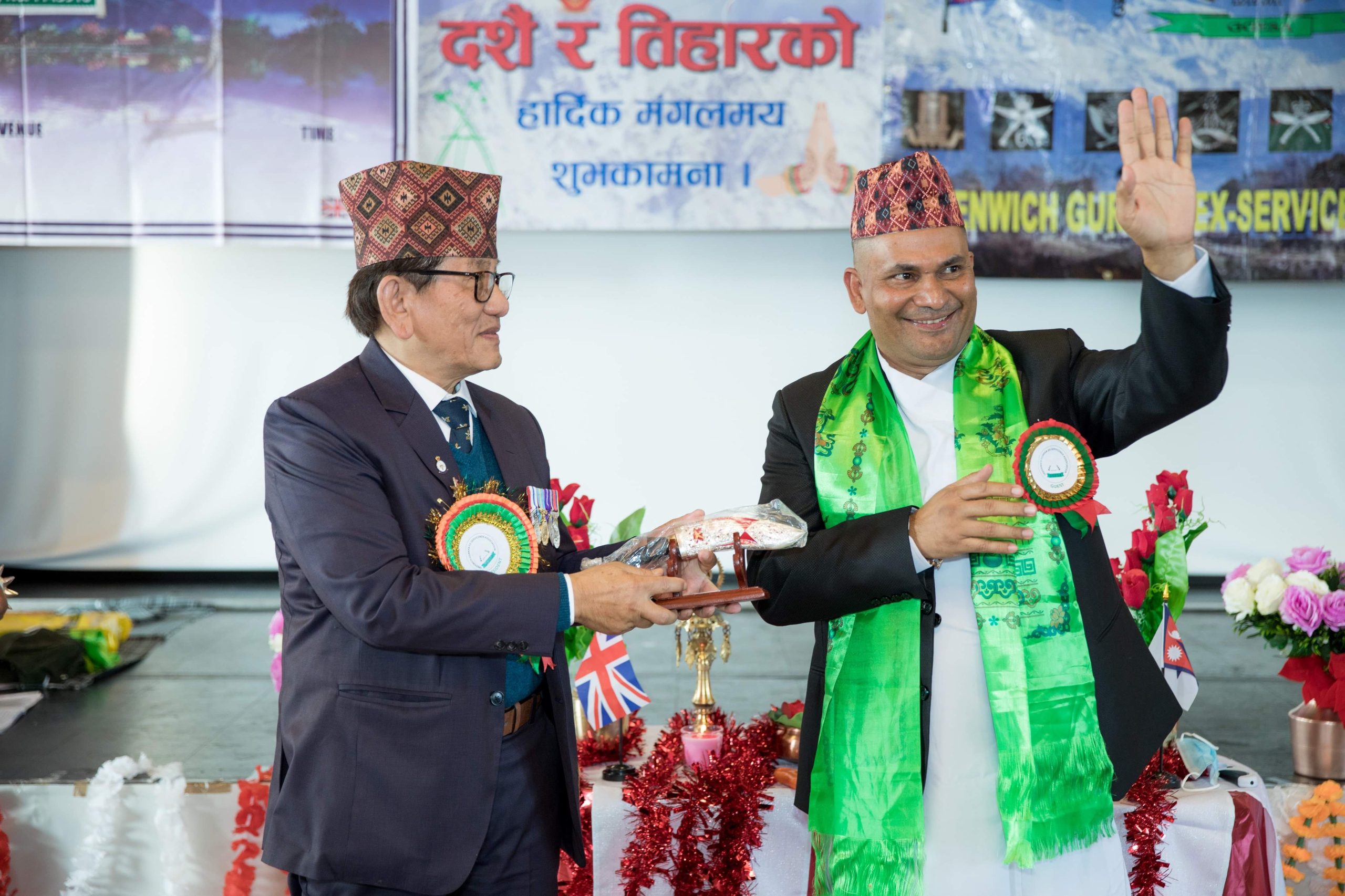 London — People from all across South East London came together to celebrate the traditional Nepali festival of Dashain, led by Greenwich Gurkha Ex-Servicemen Association (GGESA) and Panas Helping Hands Founder Sujan Katuwal.
The festivities took place at Royal Artillery Barracks in Woolwich, with key attendees including Denise Hyland the Mayor of Greenwich, Clive Efford MP and HRH The Prince of Hyderabad.
Dashain is a major religious festival in Nepal, celebrating the victory of good over evil and is celebrated globally. Many Nepalese from all over the world travel to their homelands to celebrate the festival amongst family and friends. South East London, and in particular the Royal Borough of Greenwich, has a large Nepali community who on Sunday came together to celebrate it alongside many honoured guests.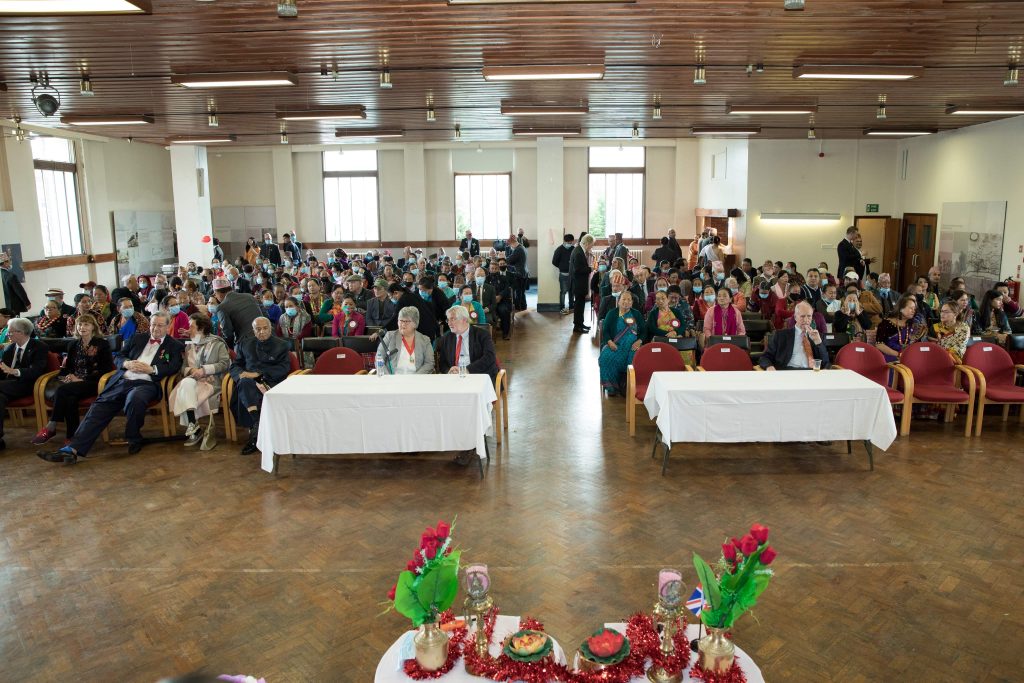 Leading the organisation was Mr Sujan Katuwal, owner of Panas Gurkha Restaurant in Lewisham and founder of Panas Helping Hands alongside the Greenwich Gurkha Ex-Servicemen's Association. Having helped to provide over 100,000 cooked meals for key workers during the COVID-19 pandemic, Mr Katuwal has continued his work within his local community of South East London: providing hot meals and clothes for the most needy and vulnerable within South East London, including the local Ex-Gurkha Community and their families.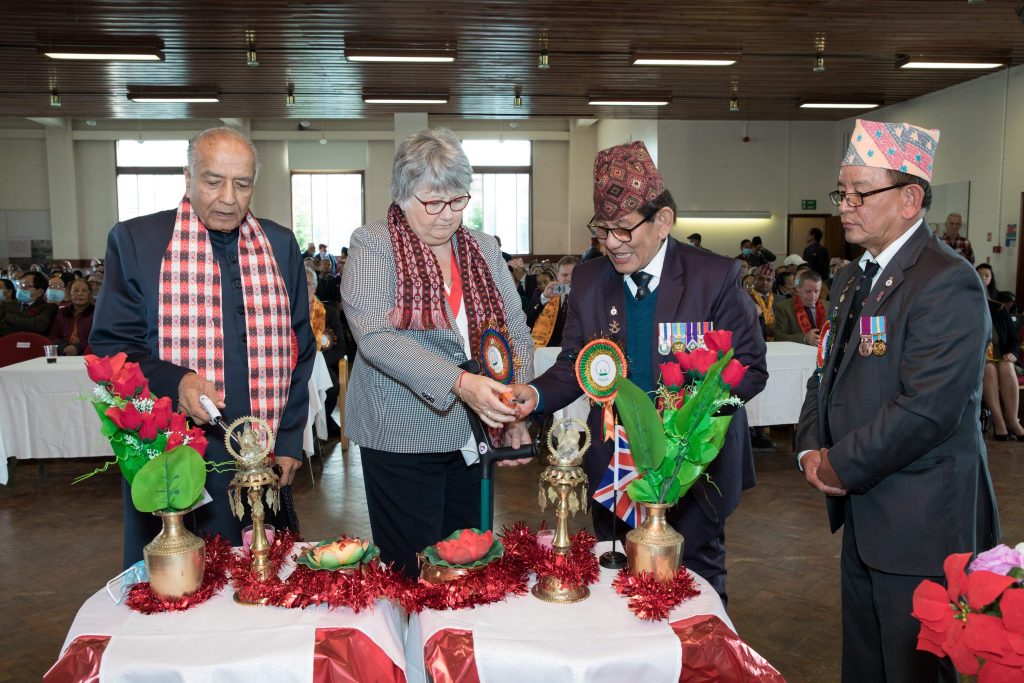 Photos : Kushal Shrestha
"Sunday's celebrations were a chance for all those we have helped to come together and celebrate one of the major festivals of the Nepali community worldwide", Mr Katwal said.
On the occasion Lord Karan Bilimoria donated many cases of Cobra Beer to aid in the festivities and Lieutenant Colonel Ed Taylor Royal Artillery, Station Commander of Royal Artillery Barracks in Woolwich, provided the surroundings of the barracks for the event.