Nepal and India playing for SAFF football championship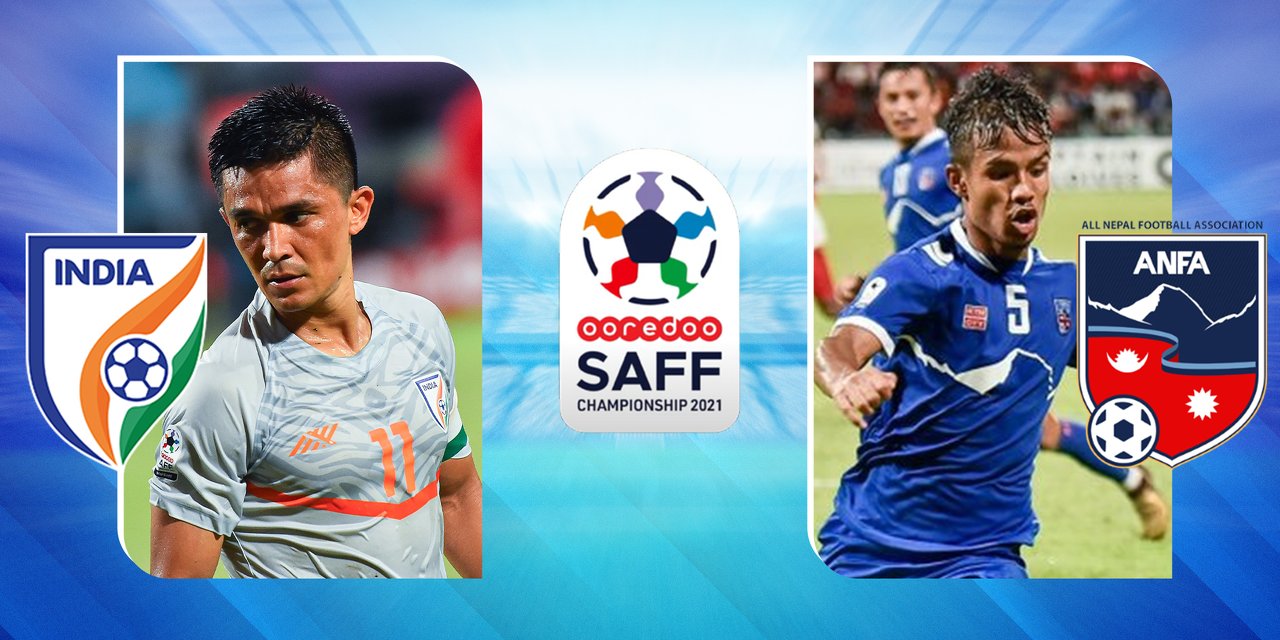 Kathmandu — Nepal is playing the final match of SAFF Championship-2021 today. The match will be played at the national football stadium in Male, the capital city of Maldives, at 8:45 pm.
After playing draw against Bangladesh in the final group match of the Championship underway in the Maldives, Nepal has booked its place for final.
It is not easy for Nepal to beat India that has already lifted SAFF tile for seven times in the 13th edition. India has reached the final by becoming the winner of the league stage and Nepal as first runner-up.
India had notched up eight points from two wins and two draws while Nepal made seven points from two wins, one draw and one loss.
Earlier, out of 22 matches, Nepal had lost 14 games, five wins and drawn twice. In the ongoing SAFF, India had defeated Nepal by 1-0.
Coach of Nepali team Kiran Shrestha has said that Nepal has reached the final for the first time and will leave no stones unturned to capitalize on this opportunity, Khabarhub writes.