10-year-old Amol Neupane bags British Citizen Youth Award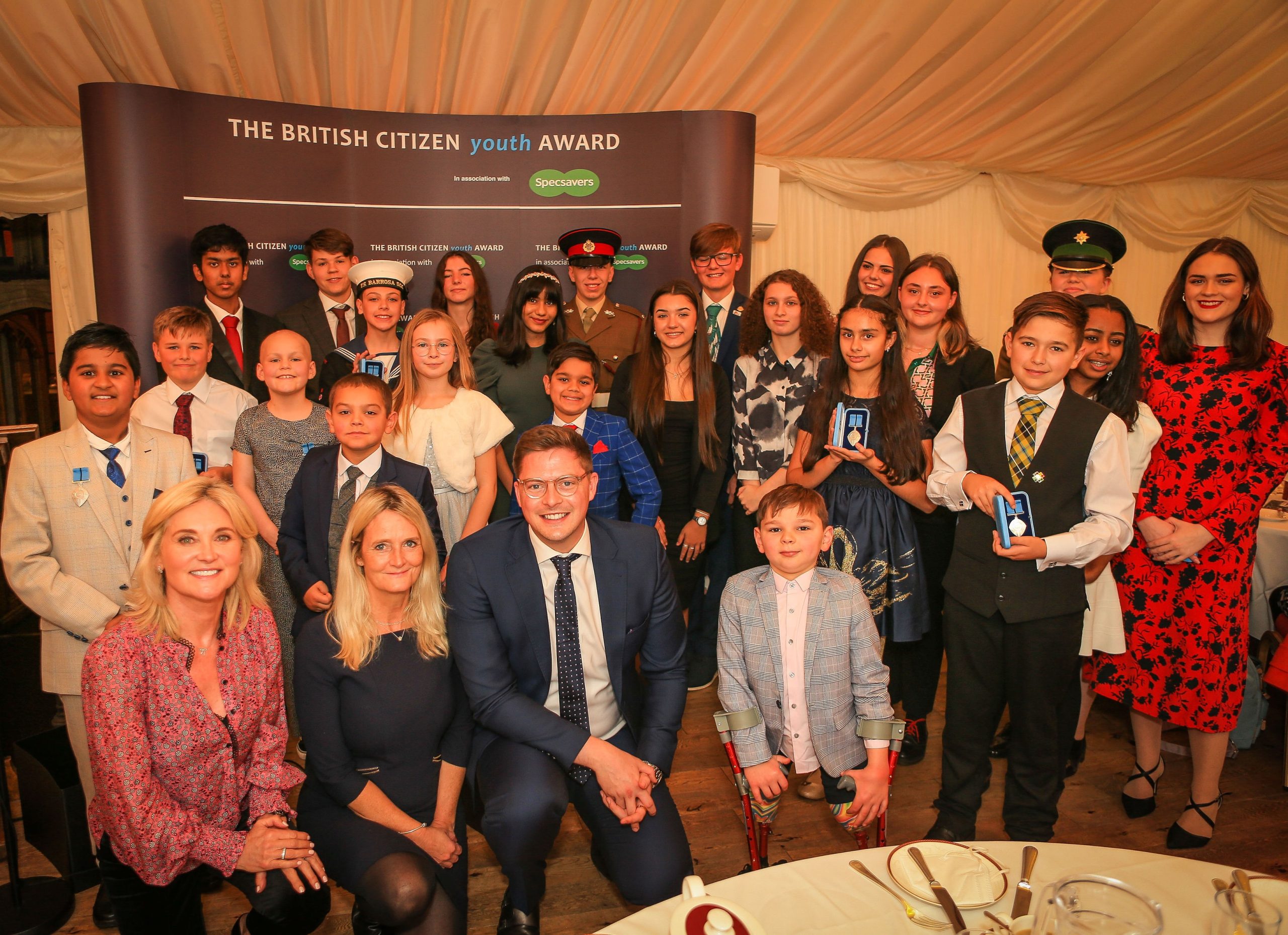 London — Amol Neupane, Age 10 from Kent, has been presented the British Citizen Youth Award with the Medal of Honour at the Palace of Westminster.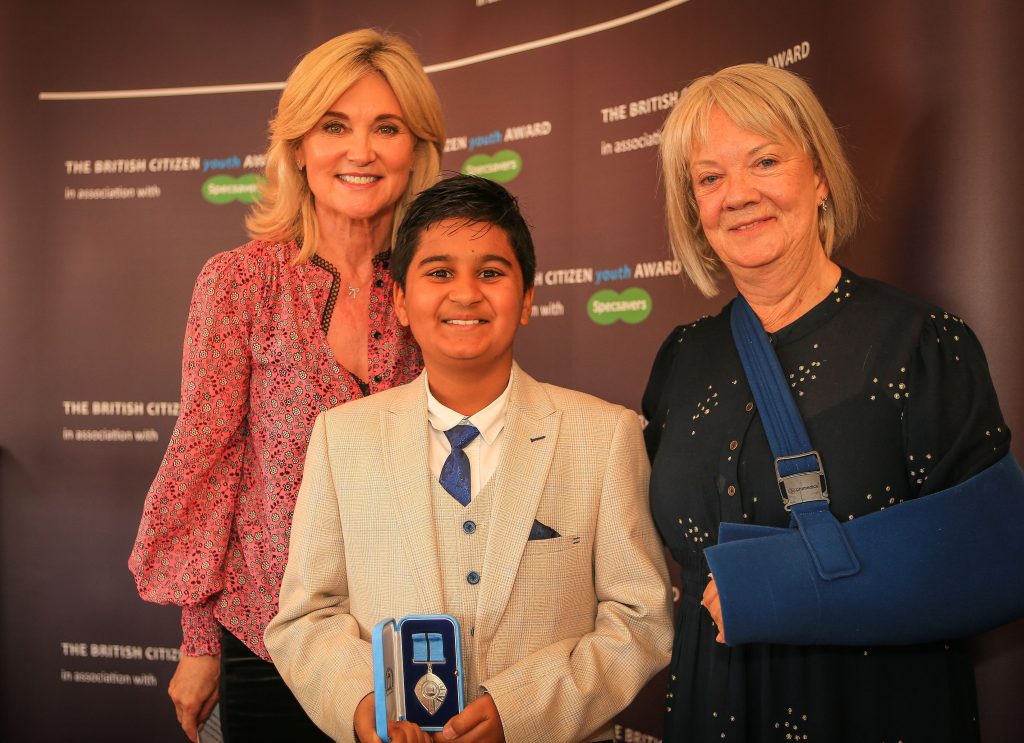 Dame Mary Perkins, Founder of Specsavers, presented the award to Amol amidst a ceremony.  The British Citizen Youth Award in association with Specsavers is now in its fifth year and recognises exceptional under 18's who have positively impacted their communities through the county.
During lockdown, Amol cycled a staggering 400km over a three-week period, raising over £3,300 for the Oxford University Coronavirus Vaccine Research Project, which today is saving thousands of lives. Having seen what he can achieve through self-discipline and motivation Amol is undertaking a 1,000 km fundraising challenge for school children in rural Nepal, to raise money for education and technology.
The money raised will go to Friends of NIC-Nepal charity, which helps to build low-cost solar powered interactive computers at The National Innovation Centre Nepal, which will be loaded up with the necessary school curriculum and learning materials. Amol's passion for cycling has encouraged many other children within his school to take this up, promoting healthy living and positive mental health.
Since the age of seven Amol has been involved with various local charities, actively involved in fundraising and volunteering with Greenwich Rotary Club and Bexley Rotary Club, helping them in their local community projects, such as the Safe Cycling to school campaign, Healthy eating in school and a fundraising walk. He has self-taught video editing skill and helps different rotary clubs create x-mas videos to promote their individual fundraising activities. Amol is always keen learning about saving our environment. He recently enjoyed participating in litter picking event along the canal in Sheffield organized by Planet Patrol which aims to protect our planet by addressing the pressing threats of litter and the single-use culture.
Young People Making A Difference
Despite the pandemic, The British Citizen Youth Award continued to receive nominations from around the UK for young, inspirational members of the community who were making a difference.  In a daunting and unprecedented year, these selfless young people continued to show kindness and a commitment to their community.  A total of 23 extraordinary young people have been honoured with The British Citizen Youth Award for the 2021 Roll of Honour.
Host the event Television presenter, Anthea Turner, said, "This group of British Citizen Youth Award medalists represented community leadership, tech for good, climate campaigns and social conscience. Having met them all, it made me more confident of the future than I have felt for some time. These are amazing young people who deserve this recognition and I hope others aspire to be like them
Dame Mary Perkins, Patron of the BCA said: "The British Citizen Youth Award recipients are very special individuals. These young people all go above and beyond for others with selfless acts of kindness and community spirit with no thought or expectation of praise or reward. These awards are a great opportunity to shine a light on what they do and give them the recognition they so thoroughly deserve. They are the nation's true unsung heroes and the rising stars of the future."
Each Medal of Honour bears the words 'For the Good of the Country' and are presented to only a small number of exceptional young individuals annually. The British Citizen Youth Award is widely viewed as the nation's way of recognising extraordinary, everyday young people for exceptional endeavor and are truly representative of today's multicultural Britain.
Nominations are now being accepted for the 2022 medal presentations, register online at www.britishcitizenyouthawards.co.uk.