Nepal PM Deuba departs for UK to attend COP26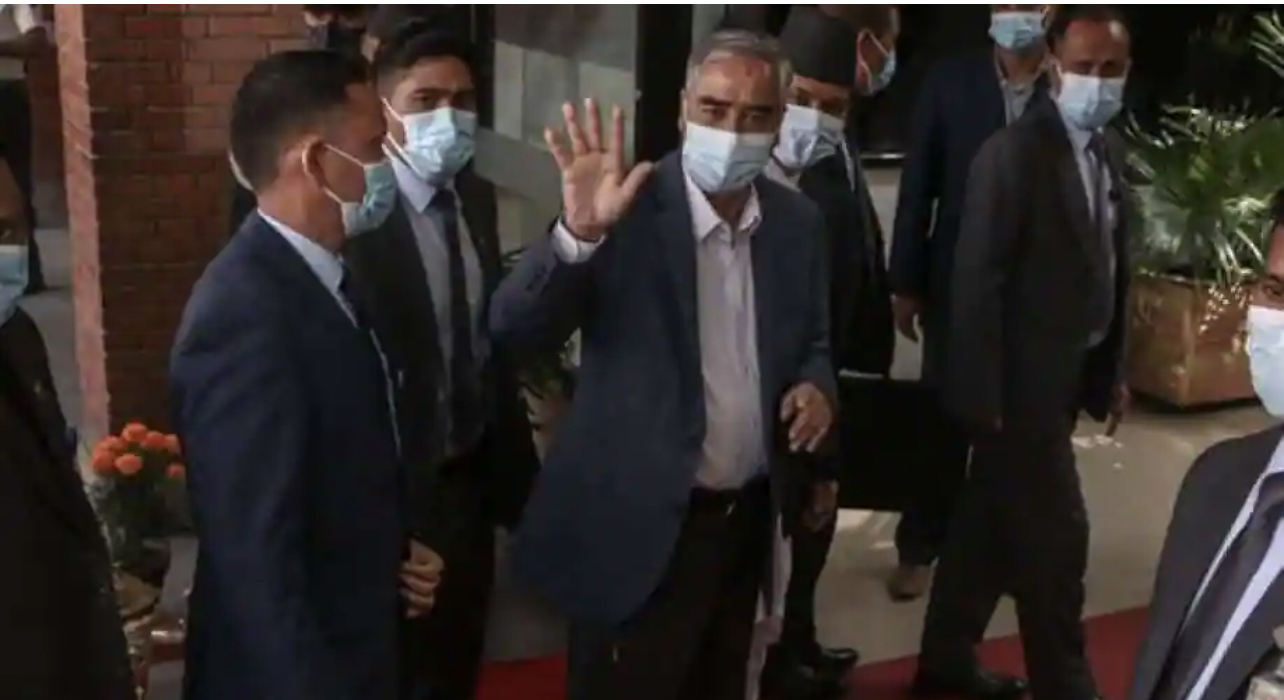 London — Nepal Prime Minister Sher Bahadur Deuba departed for United Kingdom on Friday to attend the COP26 climate summit in Glasgow, in his first foreign visit since  assuming office in July.
On Saturday, Prime Minister Deuba will attend and address the welcome event being hosted by the All-Party Parliamentary Group for Nepal (APPG-N) and the UK-Nepal Trade and Investment Forum in London. Prime Minister Deuba will receive the representatives of the Britain-Nepal Society, Non-Residential Nepali Association, and representatives of the Nepali community living in the UK, according to the Ministry of Foreign Affairs (MoFA).
On Sunday, the prime minister will attend a reception hosted in his honor by the Chargé d'affaires a.i. at the Embassy of Nepal in London. He will meet with the representatives of Gurkha veterans' organizations, members of the British Parliament, and other members of the Nepali diaspora.
On November 1, Prime Minister Deuba will attend the official opening ceremony of COP26. He will deliver Nepal's national statement at the World Leaders Summit. In the evening, Prime Minister Deuba will attend a reception to be hosted by British Prime Minister Boris Johnson in honor of the participating heads of state and government, the MoFA said in a statement.
He will also hold bilateral meetings with Indian Prime Minister Narendra Modi and other heads of state and government on the sidelines of COP26.