Nepal PM Deuba welcomed by MPs in the United Kingdom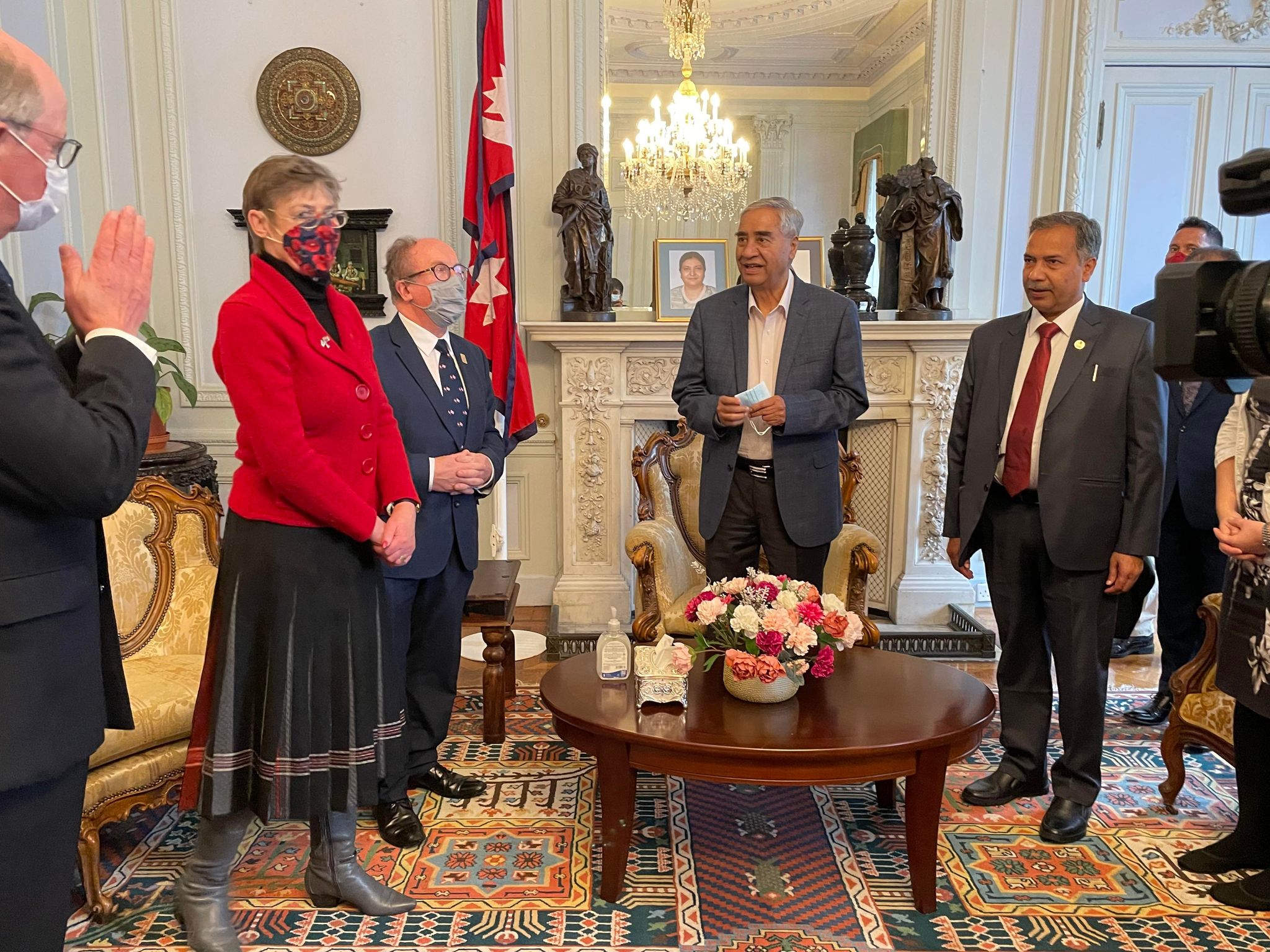 London — Prime Minister of Nepal, Sher Bahadur Deuba, attended and addressed the welcome reception organized in his honour by All Party Parliamentary Group (APPG) for Nepal and UK-Nepal Trade and Investment Forum in London.
Addressing the gathering on Saturday,  PM Deuba  stated that he was encouraged by the goodwill and solidarity expressed in the UK Parliament towards Nepal on various occasions and it was a warm reminder that Nepal had great friends in difficult times.
MP Virendra Sharma Chair of All Party Parliamentary Group(APPG) for Nepal, Lord Sheikh, Vice Chair of APPG and President of UK Nepal Trade and Investment Forum, Lord Lancaster and Catherine West MP also spoke in the programme.
Earlier yesterday , Lord Sheikh,  Lord Paul , Chairman of Britain-Nepal Society and Col. Nick Hinton, Chairman of Britain-Nepal NGO Network paid courtesy calls on the Prime Minister.
In a program to honour PM Deuba by U.K. Nepal trade and Investment forum and APPG U.K., there were almost 20 MPs along with the prominent British and overseas friends and well wishers of Nepal were present. "This was one of the historic program ever organised for PM of Nepal with sucha a huge participation of MPs and the investors of the United Kingdom. The evening was fruitful to maintain friendly relationships and promote tourism and trade of Nepal" Vice Presiden of Nepal trade and investment forum Mr. Rabindra Jung Lammichhane stated.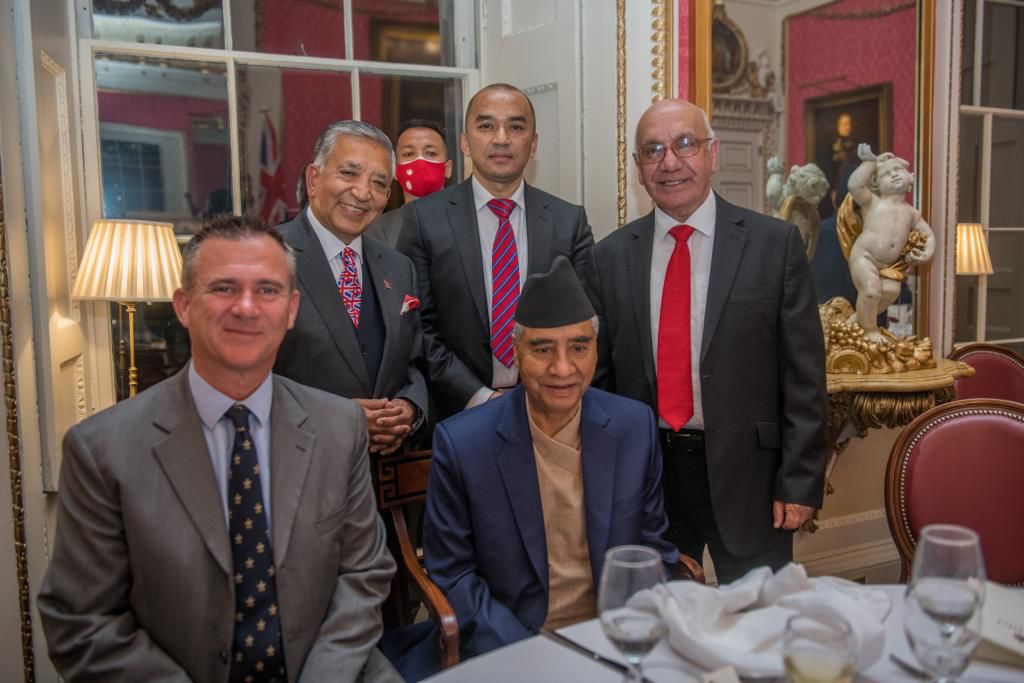 Office bearers of Non Resident Nepali Association (NRNA) and other members of Nepali community also met the Prime Minister.
On November 1, Prime Minister Deuba  attended the official opening ceremony of COP26. He addressed the World Leaders' Summit. In the evening, Prime Minister Deuba  attended a reception to be hosted by British Prime Minister Boris Johnson in honor of the participating heads of state and government, Nepal's Ministry of Foreign Affairs (MoFA) said in a statement.
He  also hold bilateral meetings with Indian Prime Minister Narendra Modi and other heads of state and governments on the sidelines of COP26, officials said.