Child Wasting in Sri Lanka : Highest in South Asia with India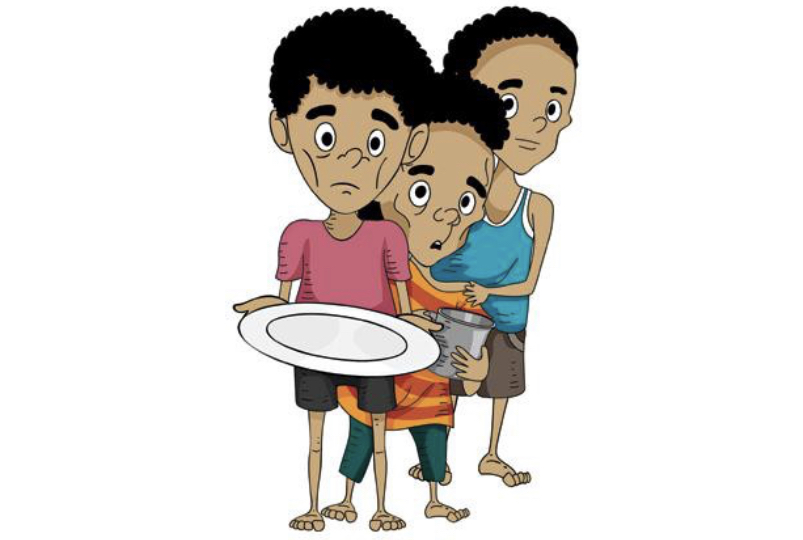 COLOMBO (News 1st) —  The UNs Food and Agriculture Organization of the United Nations (FAO) said that Sri Lanka ranks alongside India on having the highest child wasting in Southern Asia.
This was revealed the latest regional overview for Asia and the Pacific on food and nutrition by Food and Agriculture Organization of the United Nations (FAO).
What is child wasting?
Child wasting refers to a child who is too thin for his or her height and is the result of recent rapid weight loss or the failure to gain weight.
A child who is moderately or severely wasted has an increased risk of death, but treatment is possible.
Child wasting is a serious, potentially life-threatening condition that results from insufficient food intake and/or frequent or prolonged illness.
It is the form of malnutrition most susceptible to the impacts of COVID-19 as households deal with food insecurity and other shocks with the potential to impact child health and nutrient
intake very rapidly.
Food and Agriculture Organization Report :
Sri Lanka and India have a 'very high' prevalence (15 percent or above) of child wasting based on the criteria set by the World Health Organisation (WHO). Indonesia, Nepal and Papua New Guinea have a 'high' prevalence (10–15 percent).
The FAO cautioned the issue going unaddressed will further sidetrack progress towards Sustainable Development Goal (SDG) Indicator 2.2.2.
According to the report, in 2020, a total of 31.2 million children in the region were affected by wasting, with most of these children living in Southern Asia (25 million).
Asia and the Pacific account for the highest number of children under five years affected by wasting.
In 2020, 9.9 percent is said to have suffered from wasting, which is significantly higher than the global average of 6.7 percent.
The sub-region with the highest proportion of children with wasting is Southern Asia (14.1 percent), followed by Oceania excluding Australia and New Zealand (9 percent), South-eastern Asia (8.2 percent), and Eastern Asia (1.7 percent).
The FAO pointed out that by the end of 2022, an additional 9 million children across the world would suffer from wasting, including 6.2 million in Southern Asia.
Reasons for Child Wasting in Sri Lanka :
Low birth weight
Prolonged breastfeeding
Lower maternal education level
Paternal smoking
Alcohol abuse
Poor nutrition status
Poverty
Citations :
Samarasekara, Gihan Sanjeewa, et al. "Analysis of Nutritional Status and Factors Associated with Undernutrition in Children Aged 6-59 Months in a Rural Area of Sri Lanka." Sri Lanka Journal of Child Health, vol. 48, no. 2, 5 June 2019, p. 105, 10.4038/sljch.v48i2.8701. Accessed 30 Jan. 2020.
Peiris, TDR, and DGNG Wijesinghe. "Nutritional Status of under 5 Year-Old Children and Its Relationship with Maternal Nutrition Knowledge in Weeraketiya DS Division of Sri Lanka." Tropical Agricultural Research, vol. 21, no. 4, 16 Aug. 2011, p. 330, 10.4038/tar.v21i4.3309. Accessed 31 Oct. 2020.
Gunawaradana, Dr. Shanthi, et al. A Case Study from Sri Lanka Combating Malnutrition through Multisectoral Nutrition Programming. 2015.