Imperial begins South Asia search for women scientists in climate and energy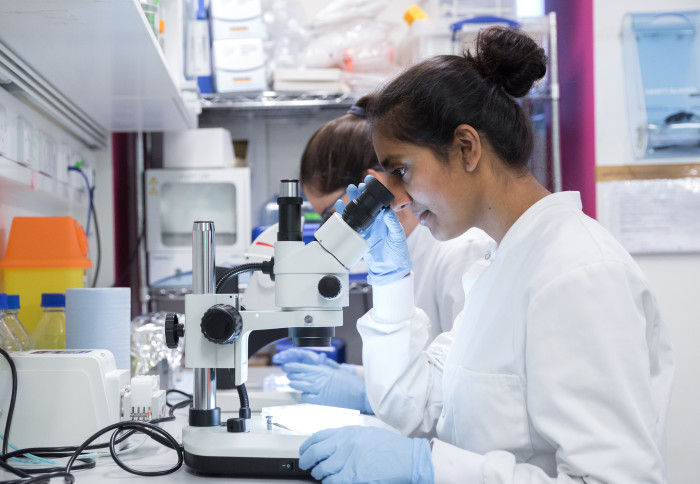 London — Imperial is launching new academic fellowships in climate and energy for women scientists from South Asia.
The academic fellowships are part of the College's Transition to Zero Pollution initiative and are funded by the British Council Scholarships for Women in STEM.
The Fellowships will enable researchers to take up a visiting research placement for six to 12 months at Imperial in one of the following institutes or departments:
There are four fully-funded placements available to recent PhD graduates from Bangladesh, India, Nepal, Pakistan or Sri Lanka, who would otherwise not have the financial resources to study in London.
The Fellowships have been created with the aim to help address the under-representation of women in STEM.  Applicants will be required to demonstrate how they would inspire future generations of women to pursue a career in STEM.
Transition to Zero Pollution is a pioneering programme in research, education and innovation to help society realise a sustainable zero pollution future.
The project will inspire fundamental changes in areas such as the way materials are used in manufacturing, how we produce food and energy, and will help mitigate the impact of air pollution on people's health.
Professor Mary Ryan, Interim Vice-Provost (Research and Enterprise) and lead of Imperial's Transition to Zero Pollution, said: "Global pollution, climate change and sustainable energy are some of the biggest challenges facing society.
"To solve these global issues we need diverse teams of people working together that can bring new and fresh ideas, yet women have been underrepresented in science and engineering for many years.
"These Fellowships will enable talented women scientists from South Asia to develop their research and innovations here in London as we strive towards a zero-pollution society."
Find out more and apply for the Fellowships