NBC UK's Founding Day and AGM held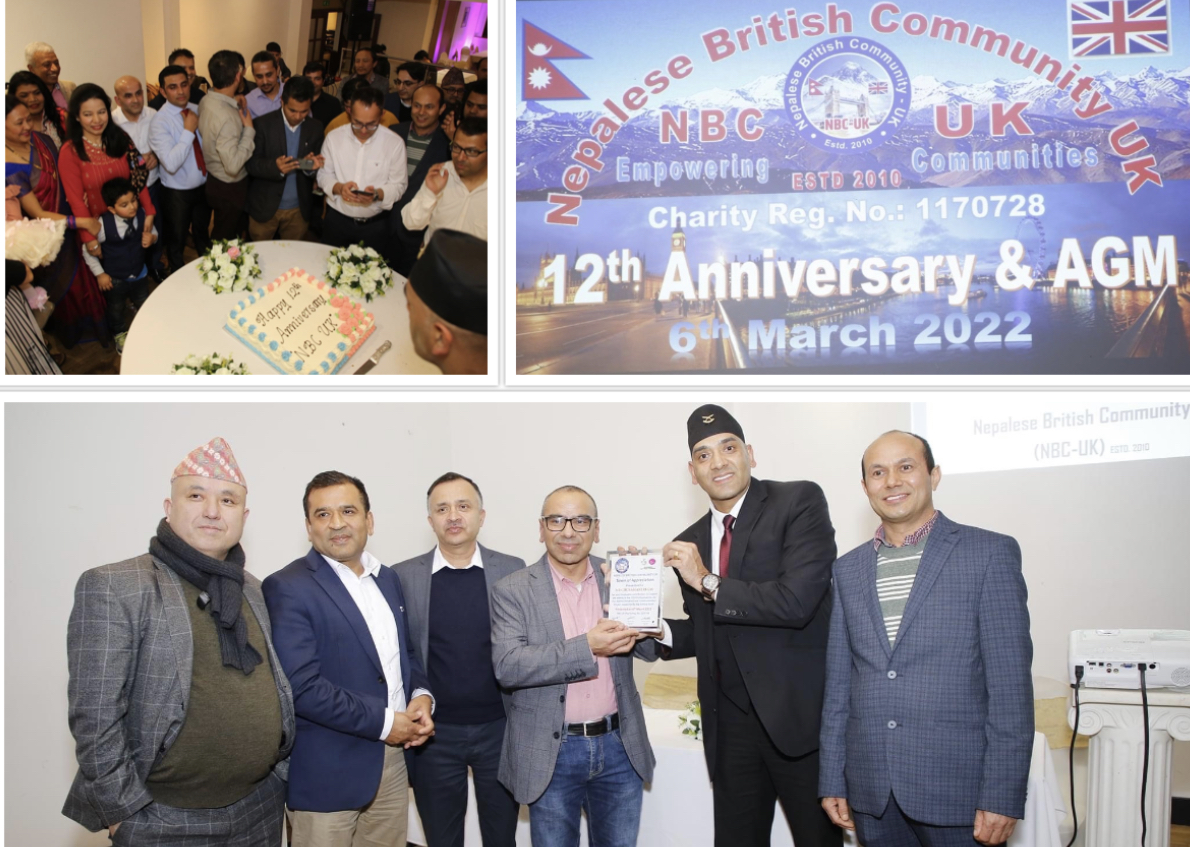 London — Nepalese British Community UK (NBC UK) organized its 12th founding day and  annual general meeting in West London on Sunday.
The program was inaugurated by chairman of the Organisation, Rajendra Ojha and founder chairman Kamal Poudel by lighting a lamp.
During the programme, Secretary Rabindra Adhikari presented the annual report and provided information about regular and charitable activities of the organisation.
Secretary Adhikari informed that the NBC UK community organised a special entertainment program during the COVID lockdown period by inviting famous artists from Nepal . Similarly, a Mental Health and Well Being Awareness program was organized with doctors and experts on the panel during the Covid. The NBC UK also donated NRs 550,000 to covid  victims in Nepal through its  team and Hundred's Group.
The organization distributed 70 Tablets to Nepali parents over the age of 65 in the UK with the help of the Big Lottery Fund project. The Tablets were distributed to make it easier for the elderly to use social media, listen to Nepali radio programs and communicate with their family members in Nepal. They were also given training for two weeks.
The NBC UK organized an event in association with Nepal Run in which 428 people participated. The organization also organized ten festivals.
The NBC UK has been publishing informative bulletins on a fortnightly basis and also organising  free 'Yoga and Fitness' program every Saturday and Sunday through Zoom.
Treasurer Khemraj Joshi presented the details of income and expenditure of the organisation. NBC UK President Rajendra Ojha thanked the executive committee, Advisors and members of the organisation for their active participation and appreciated their community and humanitarian sentiments.
Nearly 115 members including founding chair Kamal Poudel, former chairman Kamal Khanal, Ganga Rana as well as guests took part in the programme.